Geococcyx californianus
Status: No accepted records.
Comments: There are three suggestive reports without adequate documentation. A single bird identified as this species ran across the road in front of a car driven by observers familiar with the species one mile northwest of Funk, Phelps Co 29 Mar 2004. The report was not accepted by NOURC due to insufficient detail (Brogie 2005). Another, also by an observer experienced with the species, was of one crossing Ravenna Road some 6-8 miles north of Highway 30 in Buffalo Co 2 Mar 2014 (Silcock 2014). The third was of one "an unknown distance" east of McCook on Highway 34 on 15 Jun 2018.
This species has been observed on occasion not far from Nebraska in northern Kansas and northeast Colorado in recent years. One was in Yuma Co, Colorado 10 Jun 2016 (eBird.org, accessed Nov 2017). Thompson et al (2011) show occurrence in Kansas as far north as Mitchell Co, directly south of Webster and Nuckolls Cos in Nebraska and about 125 miles southeast of Phelps Co, Nebraska.
Abbreviations
NOURC: Nebraska Ornithologists' Union Records Committee
Literature Cited
Brogie, M.A. 2005. 2004 (16th) Report of the NOU Records Committee. NBR 73: 78-84.
Silcock, W.R. 2014. Spring Field Report, Mar 2014 to May 2014. NBR 82: 46-73.
Thompson, M.C., C.A. Ely, B. Gress, C. Otte, S.T. Patti, D. Seibel, and E.A. Young. 2011. Birds of Kansas. Lawrence: University Press of Kansas.
Recommended Citation
Silcock, W.R., and J.G. Jorgensen. 2018. Greater Roadrunner (Geococcyx californianus). In Birds of Nebraska — Online. www.BirdsofNebraska.org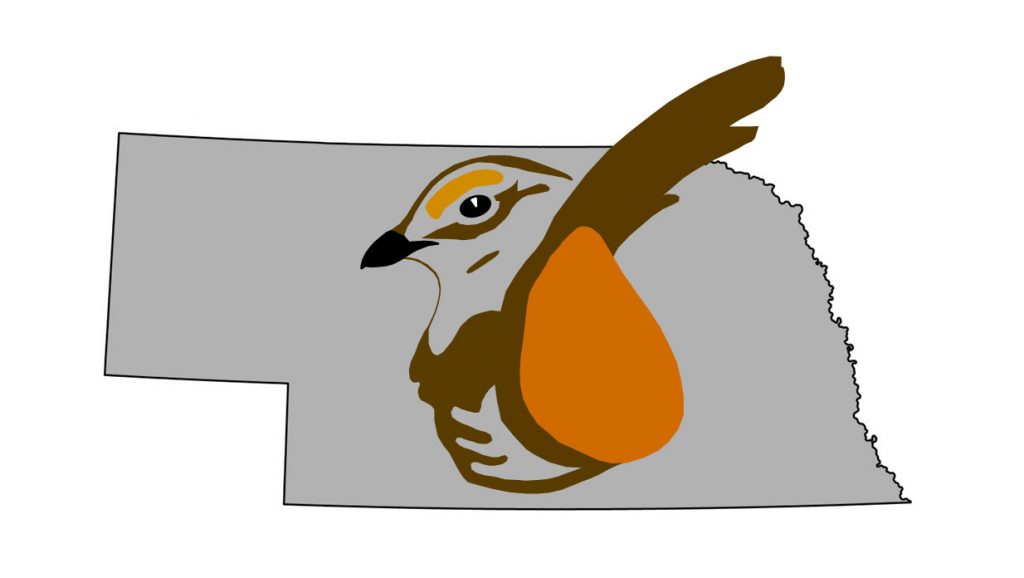 Birds of Nebraska – Online
Updated 29 Sep 2018