Anser albifrons x Branta canadensis
Status: Rare casual statewide winter visitor.
Taxonomy: Canada Goose and Greater White-fronted Goose have both hybridized with numerous species in genera Anser and Branta (Mowbray et al 2020).
Record: There are three records. One photographed at Carter Lake, Douglas Co 12 Jan 2014 (Manning, eBird.org) was described as follows: "It was overall similar in appearance to a Greater White-fronted but the head had the faint pattern of a Canada Goose. The Graylag X Canada hybrids I have seen usually are much bulkier and the bill is the normal Graylag shaped bill." The second and third records were of singles in Scotts Bluff Co 3 Mar 2021 (Mlodinow, eBird.org) and Washington Co 12 Mar 2021, the latter with a flock of 700+ Greater White-fronted Geese at DeSoto NWR (Huser, Ed Brogie, Strand, eBird.org).
Comments: There are numerous records in eBird (accessed Feb 2021) across North America, suggesting this hybrid is more common than the single Nebraska record implies. Identification points include large size, orange legs and a diffuse whitish facial patch. Hybrids between Greater White-fronted Goose and the larger forms of Canada Goose can be very hard to separate from Graylag Goose x Canada Goose hybrids, according to information and photographs at Bird Hybrids: Greater White-fronted Goose x Canada Goose.
Images
Literature Cited:
Mowbray, T. B., C. R. Ely, J. S. Sedinger, and R. E. Trost (2020). Canada Goose (Branta canadensis), version 1.0. In Birds of the World (P. G. Rodewald, Editor). Cornell Lab of Ornithology, Ithaca, NY, USA. https://doi.org/10.2173/bow.cangoo.01.
Recommended Citation
Silcock, W.R., and J.G. Jorgensen. 2021. Greater White-fronted x Canada Goose (hybrid) (Anser albifrons x Branta canadensis). In Birds of Nebraska — Online. www.BirdsofNebraska.org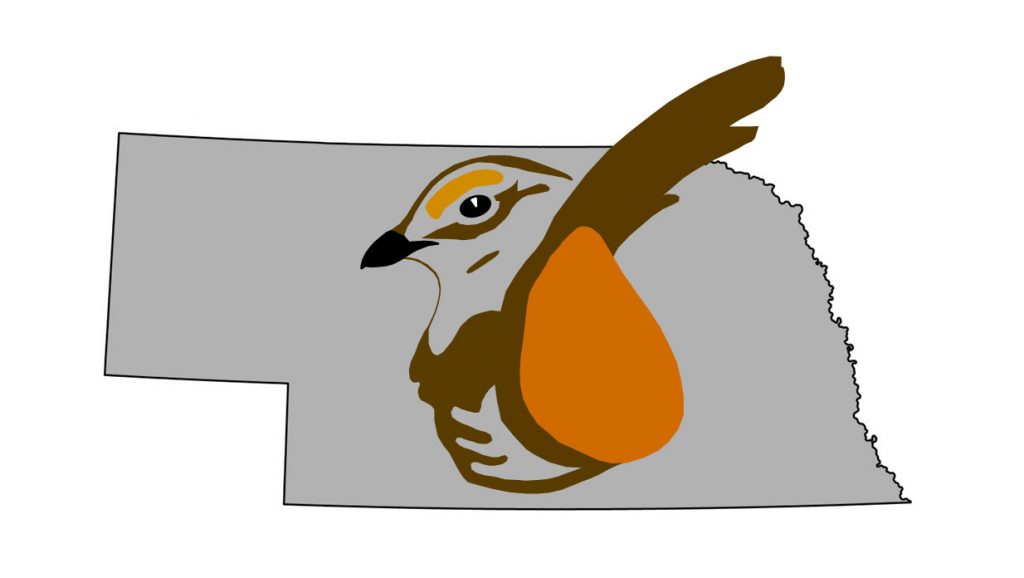 Updated 27 May 2021