Tringa melanoleuca
Status: Fairly common regular spring and fall migrant statewide. Rare casual winter visitor Platte Valley. Rare casual statewide summer visitor.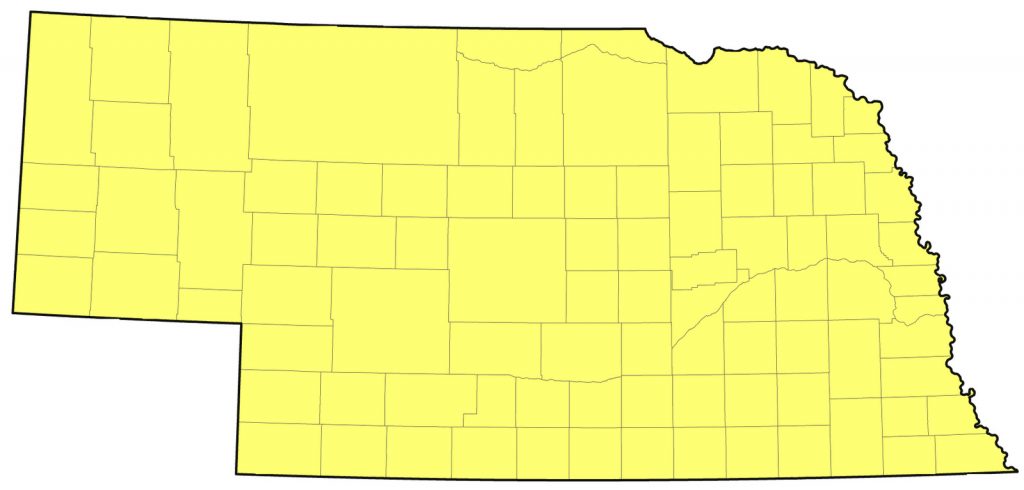 Documentation: Specimen: UNSM ZM12650, 23 Apr 1910 Lancaster Co.
Taxonomy: No subspecies are recognized.
Spring: Mar 2, 3, 4 <<<>>> Jun 3, 3, 4
Earlier dates are 26 Feb 2012 Seward Co, and 27 Feb 2017 two Buffalo Co.
An early migrant, this species arrives in mid Mar and peak numbers occur during early Apr. A few are observed in May, but records in Jun of fewer than three birds are possibly immature non-breeders not completing migration. These are discussed in Summer, below.
High counts: 300 in the eastern Rainwater Basin 11 Apr 2009, 260 there 7 Apr 2001, and 152 there 3 Apr 1999.
Summer: There are 22 reports in the period 5-24 Jun; fall arrival is in late Jun. One near Niobrara, Knox Co 6 Jun 2013 had an injured wing.
Fall: Jun 25, 25, 25 <<<>>>Nov 17, 18, 19
An earlier date of six birds presumed migrants was 16 Jun 2019 Box Butte Co (eBird.org).
Later dates are 23 Nov 2015 Thayer Co, 25 Nov Rainwater Basin (Jorgensen 2012), 25 Nov 2011 Lancaster Co, 30 Nov 2020 Scotts Bluff Co, and 4 Dec 2016 Lancaster Co. Later Dec dates are under Winter.
Greater Yellowlegs is one of a handful of shorebird species expected throughout Oct and into early Nov. Later Dec and Jan records are cited under Winter.
Adults (including failed breeders) begin their return migration as early as late Jun, peaking in late Jul-mid Aug. As migration progresses into Aug, juveniles begin to outnumber adults and by mid-late Aug most birds seen are juveniles. Peak numbers of juveniles occur in the first half of Sep.
High counts: 63 at Lake McConaughy, Keith Co 17 Sep 2006, 60 at Mallard Haven WPA, Fillmore Co 17 Sep 1995, 58 at Kiowa WMA, Scotts Bluff Co 17 Sep 2019, and 56 at Lake McConaughy 24 Aug 2007.
Winter: This species may remain well into Dec, and even Jan. There are these reports of lingering birds which may have been attempting to winter: 10 Dec 2022 Lancaster Co, 11 Dec 2020 (4) Lincoln Co, 17 Dec 1993 Keith Co, 17 Dec 2018 Buffalo Co, 18 Dec 2017 two Rowe Sanctuary, Buffalo Co, 27 Dec 2001 Lincoln Co, 28 Dec 2006 Lake Ogallala, Keith Co, 28 Dec-1 Jan 1961-62 Adams Co (Jorgensen 2012), 28 Dec 2010 Loup Co, 29 Dec 2017 Scottsbluff CBC, 14 Jan 1997 Stateline Island, North Platte NWR, Scotts Bluff Co, 15 Jan 2000 Lake Ogallala (Jorgensen 2002), and 17 Jan 2015 Rowe Sanctuary.
Comments: There is no evidence this species ever bred in Nebraska despite some early reports (Mollhoff 2022).
Images
Abbreviations
NWR: National Wildlife Refuge
UNSM: University of Nebraska State Museum
WMA: Wildlife Management Area (State)
WPA: Waterfowl Production Area (Federal)
Literature Cited
Jorgensen, J.G. 2002. 2002 (sic; =2000). (12th) Report of the NOU Records Committee. NBR 70: 84-90.
Jorgensen, J.G. 2012. Birds of the Rainwater Basin, Nebraska. Nebraska Game and Parks Commission, Lincoln, Nebraska, USA.
Mollhoff, W.J. 2022. Nest records of Nebraska birds. Nebraska Ornithologists' Union Occasional Paper Number 9.
Recommended Citation
Silcock, W.R., and J.G. Jorgensen. 2022. Greater Yellowlegs (Tringa melanoleuca). In Birds of Nebraska — Online. www.BirdsofNebraska.org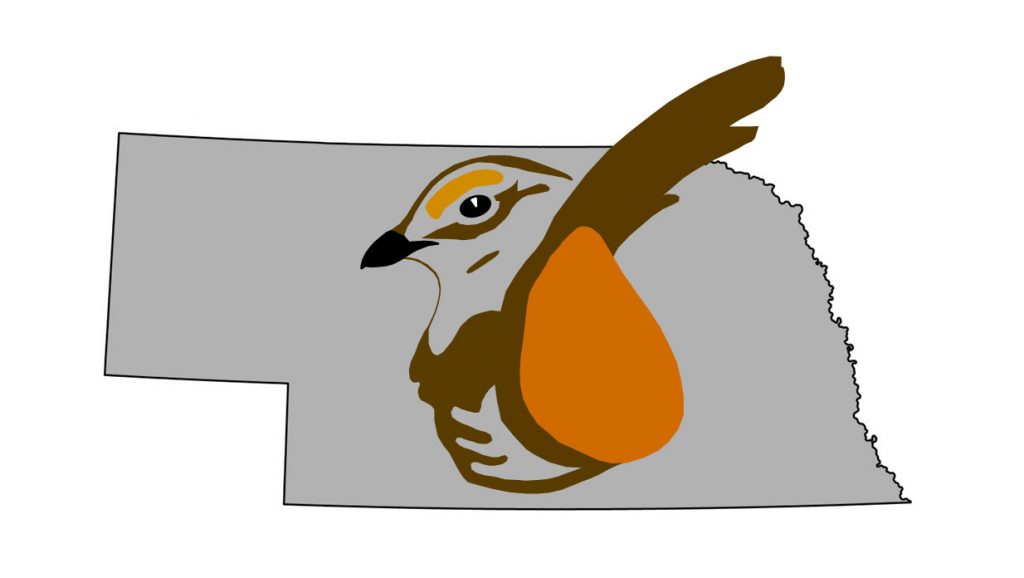 Birds of Nebraska – Online
Updated 19 Aug 2022