Empidonax hammondii
Status: Rare casual spring migrant west, accidental east. Uncommon regular fall migrant west and west-central, rare casual east-central.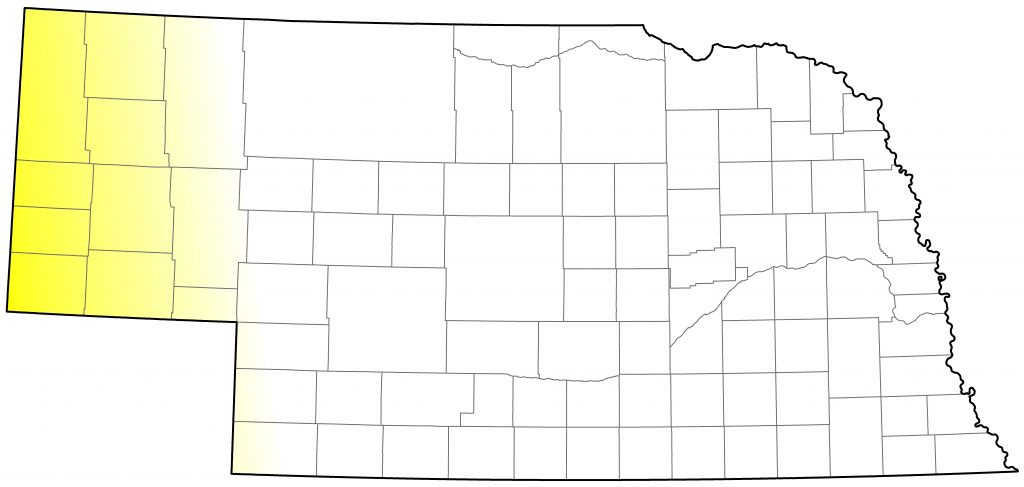 Documentation: Specimen: UNSM ZM10557, 17 Sep 1911 Dawes Co (Zimmer 1945, Rosche 1982).
Taxonomy: No subspecies are recognized (Pyle 1997).
Spring: There are eight records, including a single eastern record, a specimen UNSM ZM 10559, collected 14 May 1917 by Zimmer at Lincoln, Lancaster Co; it appears identical to the specimen (cited above) collected in 1911. Hammond's Flycatcher breeds in Colorado and the few Nebraska spring records are likely spring overshoots.
11-12 May 1999 Scotts Bluff NM, Scotts Bluff Co (Jorgensen 2001)
12 May 2019 calling at Fort Robinson SP, Dawes Co (David Tonnessen, eBird.org)
13 May 2006 photographed Crescent Lake NWR, Garden Co
14 May 1917 specimen Lancaster Co (UNSM ZM10559)
17 May 2020 Scotts Bluff Co photographed (Marie Spears pers. comm.)
24 May 2000 Oliver Reservoir, Kimball Co (Jorgensen 2002)
28 May 2020 Ponderosa WMA, Dawes Co (Mlodinow, eBird.org)
30 May 2009 Crescent Lake NWR.
Fall: Aug 30, 31, 31 <<<>>> Sep 21, 22, 23
Earlier dates are 9 Aug 1997 Crescent Lake NWR, Garden Co, 19 Aug 2021 Oliver Reservoir, Kimball Co, and one netted 25 Aug 2001 at Wind Springs Ranch, Sioux Co.
Later dates are 28 Sep 2018 Lincoln Co (Edwards, eBird.org), and one photographed in Scotts Bluff Co 12 Oct 2019 (DeLara, eBird.org).
Easterly were one banded at NNF Bessey, Thomas Co 3 Sep 2003 and another carefully studied at DLD State Wayside Area, Adams Co 2 Sep 1995 (Gubanyi 1996).
At least 16 were reported 30 Aug-20 Sep 2020, east to Keith and Dundy Cos, and in 2021 at least 12 in the Panhandle 19 Aug-18 Sep.
The specimen collected by Zimmer 17 Sep 1911 (cited above) was an adult male in fresh fall plumage (Zimmer 1945); the species is the only Empidonax flycatcher expected in Nebraska which molts into fresh brightly-colored plumage prior to fall migration. Tony Leukering (personal communication) found that about 20% of Empidonax flycatchers banded after 20 Aug at his station in eastern Colorado were Hammond's; 56 birds banded 27 Aug-28 Sep included six adults (latest 19 Sep) and 50 juveniles.
Images
Abbreviations
NM: National Monument
NNF: Nebraska National Forest
NWR: National Wildlife Refuge
UNSM: University of Nebraska State Museum
Literature Cited
Brogie, M.A. 2003. 2002 (14th) Report of the NOU Records Committee. NBR 71: 136-142.
Brogie, M.A. 2014. 2013 (25th) Report of the NOU Records Committee. NBR 82: 131-146.
Gubanyi, J.G. 1996. 1995 (Seventh) Report of the NOU Records Committee. NBR 64: 132-138.
Jorgensen, J.G. 2001. 1999 (Eleventh) Report of the NOU Records Committee. NBR 69: 85-91.
Jorgensen, J.G. 2002. 2002 (sic; =2000). (12th) Report of the NOU Records Committee. NBR 70: 84-90.
Pyle, P. 1997. Identification Guide to North American Birds. Part I, Columbidae to Ploceidae. Slate Creek Press, Bolinas, California, USA.
Rosche, R.C. 1982. Birds of northwestern Nebraska and southwestern South Dakota, an annotated checklist. Cottonwood Press, Crawford, Nebraska, USA.
Zimmer, J.T. 1945. Hammond's Flycatcher in Nebraska. NBR 13: 41.
Recommended Citation
Silcock, W.R., and J.G. Jorgensen. 2021. Hammond's Flycatcher (Empidonax hammondii). In Birds of Nebraska — Online. www.BirdsofNebraska.org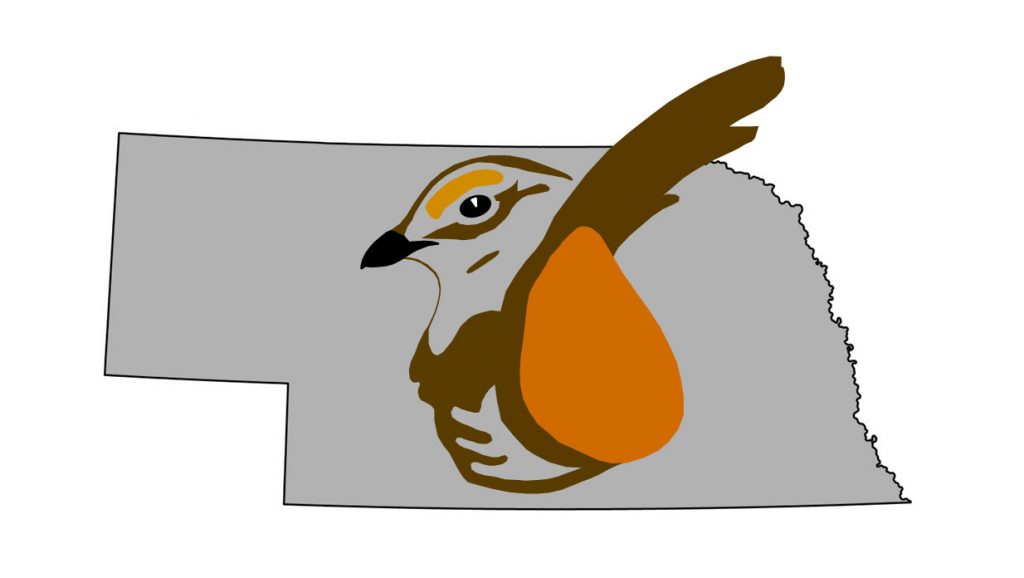 Birds of Nebraska – Online
Updated 18 Dec 2021