Larus argentatus x hyperboreus
Status: Rare casual in winter
Records: The only documented records are:
26 Feb 1994 Lake Ogallala, Keith Co (Silcock and Rosche 1994, Gubanyi 1996, Brogie 1998)
29 Mar 2020 Calamus Reservoir, Loup Co (Arthur, eBird.org).
3 Apr 2014 N.P. Dodge Park, Omaha, Douglas Co
Comments: This hybrid, often referred to as "Nelson's Gull", is fairly common across North America, although there are only about 15 records for the Great Plains (eBird.org, accessed Feb 2021).
Weiser et al (2020) cited studies showing identification of apparent hybrids often is based on a small number of phenotypic characters (e.g., plumage pattern or bill color), which may be insufficient to confirm true hybrids. The rate of hybridization is as high as 23% of the population in the Barents Sea and Iceland, although only about 4% in the Mackenzie Delta, and F1 hybrids are fertile (Weiser et al 2020).
Acknowledgements:
Two photographs of a Herring x Glaucous Gull (hybrid) at Calamus Reservoir, Loup Co 29 Mar 2020 by Noah Arthur.
Literature Cited
Brogie, M.A. 1998. 1997 (Ninth) Report of the NOU Records Committee. NBR 66: 147-159.
Gubanyi, J.G. 1996. 1994 (Sixth) Report of the NOU Records Committee. NBR 64: 38-42.
Silcock, W.R., and R.C. Rosche. 1994. Winter Field Report. Dec. 1993- Feb. 1994. NBR 62: 51-63.
Weiser, E. and H. G. Gilchrist (2020). Glaucous Gull (Larus hyperboreus), version 1.0. In Birds of the World (S. M. Billerman, Editor). Cornell Lab of Ornithology, Ithaca, NY, USA. https://doi.org/10.2173/bow.glagul.01.
Recommended Citation
Silcock, W.R., and J.G. Jorgensen. 2021. Herring x Glaucous Gull (hybrid) (Anser albifrons x Branta canadensis). In Birds of Nebraska — Online. www.BirdsofNebraska.org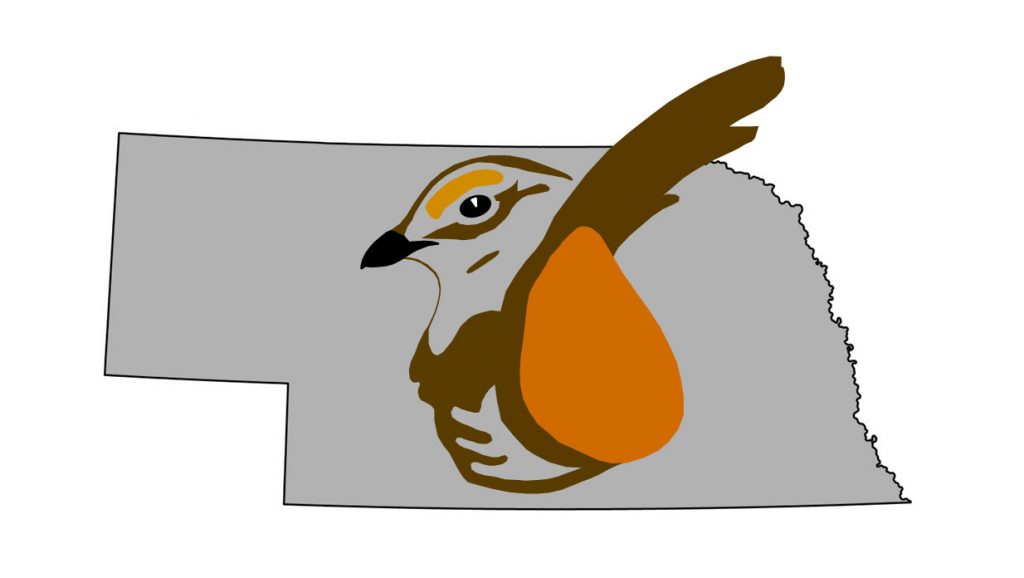 Updated 23 February 2021