Larus argentatus x glaucescens
Status: Rare casual winter visitor
Record: There are four records:
30 Nov 2020 Lake Minatare, Scotts Bluff Co (Mlodinow, eBird.org)
9 Dec 2020-26 Apr 2021 Lake Ogallala, Keith Co (Mlodinow, eBird.org)
16 Feb 1996 Lake Ogallala (2) (Silcock and Jorgensen 1997)
18 Feb 2018 Lake Ogallala (Arthur, eBird.org).
Comments: Glaucous-winged and Herring gulls hybridize extensively; the hybrids, commonly referred to as "Cook Inlet Gull" after the primary location of hybridization (Williamson and Peyton 1963), often bear a close resemblance to Thayer's Gull, but are generally bulkier with larger bills, and often have a dark iris (a glaucescens trait), and dark grey (but not black) primaries (an argentatus trait) (Hayward and Verbeek 2020).
This form is now (2020) "about as common" in Colorado as Glaucous-winged Gull (Steven Mlodinow, personal communication); eBird (accessed Feb 2021) shows 30+ records of Cook Inlet Gull from the Rockies eastward on the Great Plains, most of which are along the Colorado Front Range with its plethora of reservoirs.
Images
Literature Cited
Hayward, J.L. and N.A. Verbeek. 2020. Glaucous-winged Gull (Larus glaucescens), version 1.0. In Birds of the World (S. M. Billerman, Editor). Cornell Lab of Ornithology, Ithaca, NY, USA. https://doi.org/10.2173/bow.glwgul.01.
Silcock, W.R., and J.G. Jorgensen. 1997. Winter Field Report, December 1996-February 1997. NBR 65: 17-27.
Williamson, F.S.L., and L.J. Peyton. 1963. Interbreeding of Glaucous-winged and Herring gulls in the Cook Inlet region, Alaska. Condor 65: 24-28.
Recommended Citation
Silcock, W.R., and J.G. Jorgensen. 2021. Herring x Glaucous-winged Gull (hybrid) (Larus argentatus x glaucescens). In Birds of Nebraska — Online. www.BirdsofNebraska.org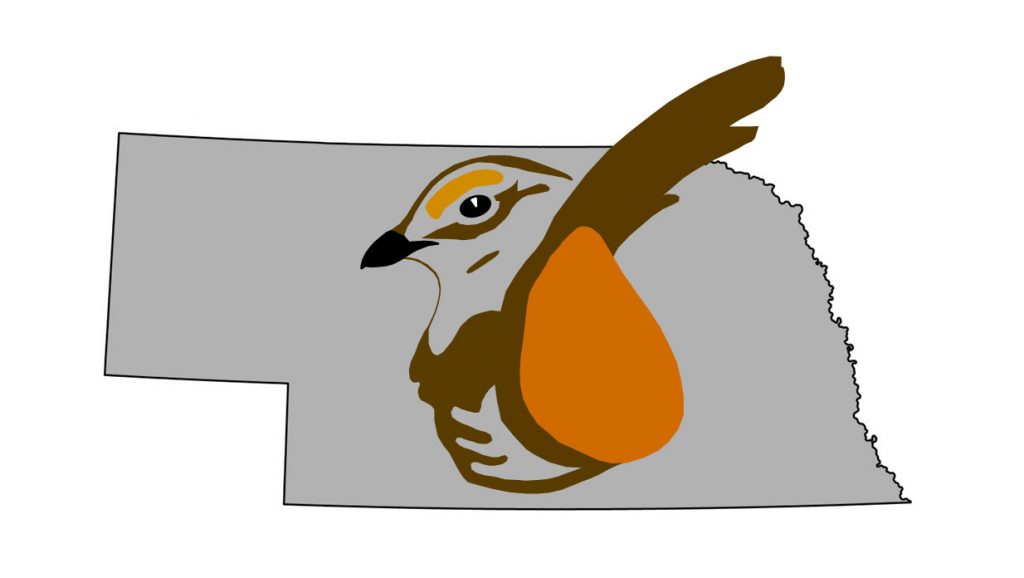 Updated 2 Jun 2021