LARUS SMITHSONIANUS X Marinus
Status: Accidental in fall.
Record: The single record is of one at Lake McConaughy, Keith Co 14 Nov 2022 (Mlodinow, eBird.org). It was the size of Great Black-backed but its incoming mantle color was paler than expected for that species (Mlodinow, eBird.org).
Comments: The Keith Co record appears to be a first for Nebraska and the Great Plains, although there are numerous records around the Great Lakes and along the Atlantic Coast (eBird.org, accessed Mar 2023) as might be expected given the summer range of Great Black-backed Gull. Hybrids in the Great Lakes region are sometimes referred to as "Great Lakes Gull". 
There is "extensive mitochondrial introgression" between the two species, although this is unidirectional from Herring Gull to Great Black-backed Gull (Pons et al 2014). Most hybrids result from pairing of female Herring Gulls with male Great Black-backed Gulls, since several gull species exhibit female preference for larger mates, with subsequent backcrossing leading to the aforementioned unidirectional introgression (Pons et al 2014).
Literature Cited
Pons, J.-M., S.A. Sonsthagen, and C. Dove. 2014.  Extensive mitochondrial introgression in North American Great Black-backed Gulls (Larus marinus) from the American Herring Gull (Larus smithsonianus) with little nuclear DNA impact.  Heredity 112: 226-239. 
Recommended Citation
Silcock, W.R., and J.G. Jorgensen. 2023. Herring Gull x Great Black-backed Gull (hybrid) (Larus argentatus x Larus marinus). In Birds of Nebraska — Online. www.BirdsofNebraska.org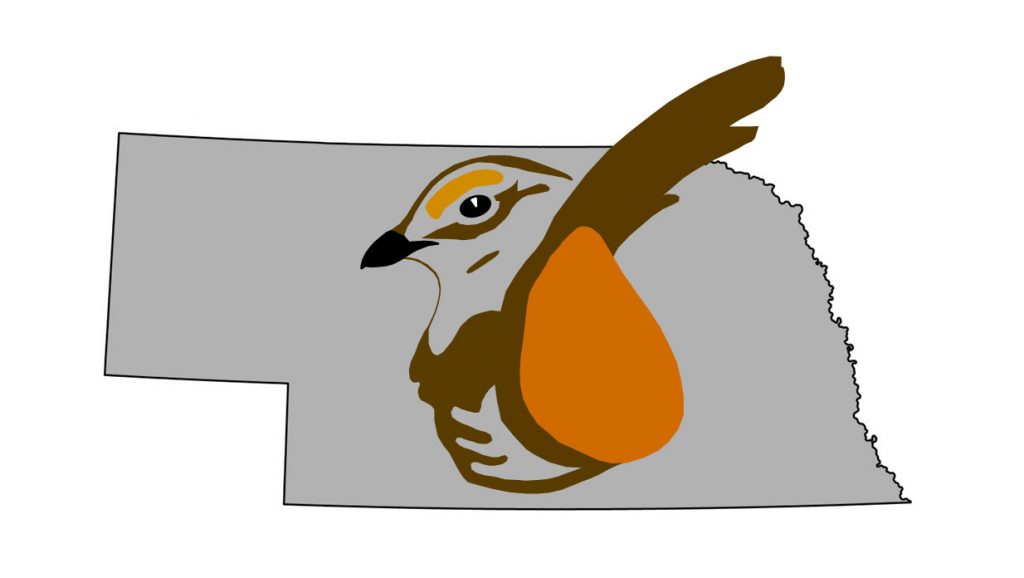 Updated 28 March 2023