Larus SMITHSONIANUS x fuscus
Status: Rare casual in winter
Records: The first Nebraska record was of one at Lake McConaughy, Keith Co 27 Dec 2023 (Mlodinow, eBird.org). There are numerous records of this hybrid in eastern North America, with a few westward, including four along the Colorado Front Range Oct-Jan (eBird.org, accessed Mar 2023).
Comments: The first documented record of this hybrid was of one in 2007 at Appledore Island, Maine; DNA analysis revealed that hybrid chicks were produced as well in 2008-2011 (Ellis et al 2014). Lesser Black-backed Gull records in eastern North America increased rapidly after the 1980s (Burger et al 2020), resulting in increasing reports of hybrids with Herring Gull.
This hybrid generally has an intermediate dark grey mantle, yellow-red orbital ring, and pink legs tinged yellow (Burger et al 2020). 
Literature Cited
Burger, J., M. Gochfeld, G.M. Kirwan, D.A. Christie, and E. de Juana. 2020. Lesser Black-backed Gull (Larus fuscus), version 1.0. In Birds of the World (J. del Hoyo, A. Elliott, J. Sargatal, D. A. Christie, and E. de Juana, Editors). Cornell Lab of Ornithology, Ithaca, NY, USA. https://doi.org/10.2173/bow.lbbgul.01.
Ellis, J.C., S.M. Bogdanowicz, and M.C. Stoddard. 2014. Hybridization of a Lesser Black-backed Gull and Herring Gulls in Eastern North America. Wilson Journal of Ornithology 126: 338-345.
Recommended Citation
Silcock, W.R., and J.G. Jorgensen. 2023. Herring Gull x Lesser Black-backed Gull (hybrid) (Larus argentatus x fuscus). In Birds of Nebraska — Online. www.BirdsofNebraska.org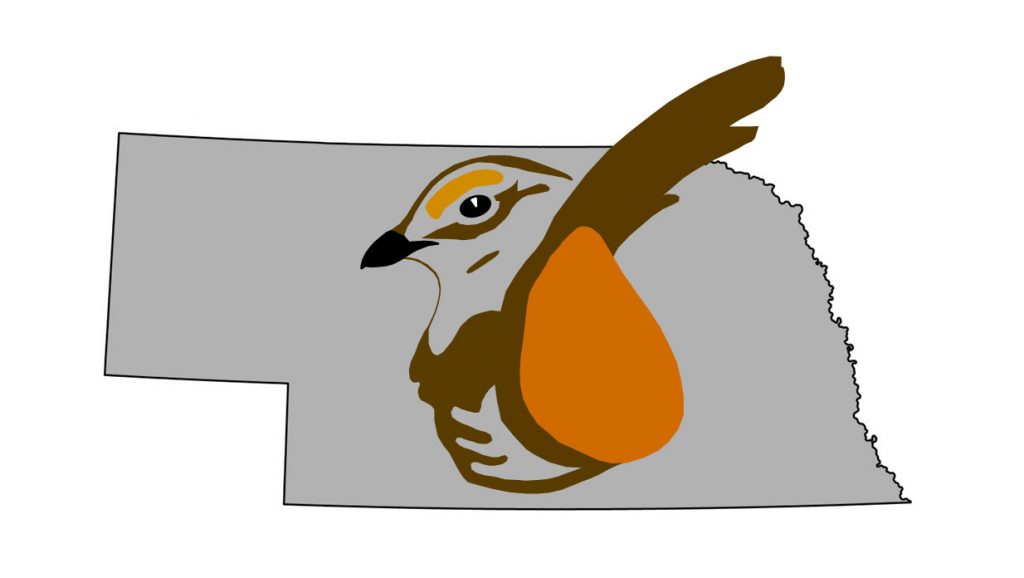 Updated 28 March 2023