Podiceps auratus cornutus
Status: Fairly common regular spring and fall migrant statewide. Rare casual winter visitor central and east.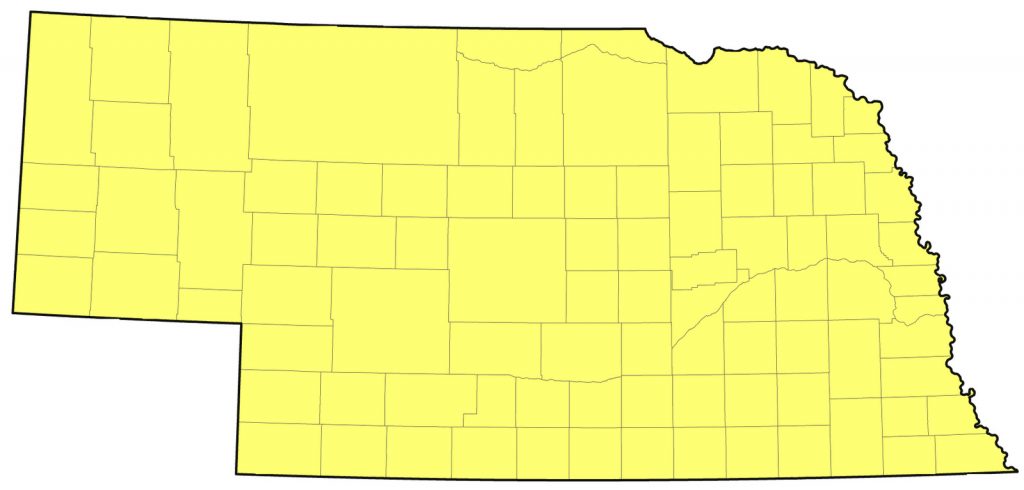 Documentation: Specimen: UNK Olson #3, 16 Apr 1910 Alda, Hall Co (Bray et al 1986).
Taxonomy: Two subspecies are recognized, auritus in the Palearctic, and cornutus in North America (Gill et al 2022).
Nebraska birds are cornutus.
Spring: Mar 9, 9, 10 <<<>>> May 30, 31, 31
A later date is 17 Jun 2008 Lake Ogallala, Keith Co.
Migrants arrive during the latter third of Mar and peak in Apr.
High counts: 236 at Lake McConaughy, Keith Co 5 Apr 1998, 69 in Scotts Bluff Co 8 Apr 2000, and 65 in Lancaster Co 13 Apr 2018.
Fall: Sep 12, 13, 14 <<<>>> Dec 6, 7, 8
Earlier dates are 19 Aug 2019 Hooker Co, 3 Sep 2016 Wayne Co, 6 Sep 2021 two Lancaster Co, 9 Sep 2022 Lancaster Co, and 10 Sep 2014 two Sheridan Co.
Migrants are normally first seen in mid-Sep and depart by late Nov.
Adults undergo pre-basic molt Jun-Oct, and so reports Jun-early Aug in Nebraska may refer to early migrants that have completed the molt, possibly failed breeders from points north. An example was three in fresh basic plumage photographed in Garden Co 3 Aug 2014; the additional reports are from the western Sandhills, of one on 17 Jul 1978 Garden Co, one on 22 Jul 1980 McPherson Co, and two on 28 Jul 1994 Garden Co.
High counts: 266 at Lake Minatare, Scotts Bluff Co 20 Oct 1978, 145 at North Platte NWR, Scotts Bluff Co 8 Nov 1997, and 133 at Lake Minatare 6 Nov 1999.
Winter: Horned Grebes generally do not overwinter in Nebraska. The only record of overwintering was of two at Lake McConaughy 1999-2000. Mid-winter reports (9 Dec-8 Mar) are 9-17 Dec 2022 Sutherland Reservoir, Lincoln Co, 13-14 Dec 2022 Lancaster Co, 16 Dec 2021 (2) Sutherland Reservoir, 17 Dec 2015 Dodge Co, 28 Dec 2021 Lincoln, Lancaster Co, 31 Dec 2011 Keith Co, 31 Dec 2003 Lake Ogallala, 31 Dec 2003 Lincoln Co, 2 Jan 2011 Lake Ogallala, 3 Jan 2022 Lake McConaughy, 12 Jan 1991 Lincoln Co, 29 Jan 1995 Johnson Lake SRA, Gosper and Dawson Cos, 2 Feb 2019 Sutherland Reservoir, 21 Feb 1970 Adams Co, 22 Feb 1998 Lake Ogallala, 28 Feb Keith Co (Rosche 1994), 29 Feb 2020 Lake Ogallala, 3 Mar 1993 Sarpy Co, and 4 Mar 2016 (3) Branched Oak Lake, Lancaster Co.
Comments: Horned Grebe has not been known to breed in Nebraska for more than 100 years (Mollhoff 2022). There are three breeding records, most recent in 1903. Bruner et al (1904) indicated that Trostler had "found it breeding in the alkali lakes of northern Cherry Co"; Trostler collected seven eggs from a nest near Cody, Cherry Co 29 Jun 1895, these now #94463 at the Western Foundation of Vertebrate Zoology, Camarillo, California (Mollhoff 2022); and A. A. Mitchell collected a set of eggs in Cherry Co 12 Aug 1898, these now #357747 at the Museum of Comparative Zoology, Harvard, Cambridge, Massachusetts (Mollhoff 2022). Wolcott found a pair with a newly made nest in the same region of Cherry Co as the Mitchell record 6 Jun 1903 (Bruner et al 1904). The southernmost current breeding by this species is in northeast South Dakota, although it bred south to southcentral South Dakota in the 1880s and 1890s (Tallman et al 2002), dates aligned with those in Nebraska.
Images
Abbreviations
NWR: National Wildlife Refuge
SRA: State Recreation Area
UNK: University of Nebraska- Kearney
Literature Cited
Bray, T.E., B.K. Padelford, and W.R. Silcock. 1986. The birds of Nebraska: A critically evaluated list. Published by the authors, Bellevue, Nebraska, USA.
Bruner, L., R.H. Wolcott, and M.H. Swenk. 1904. A preliminary review of the birds of Nebraska, with synopses. Klopp and Bartlett, Omaha, Nebraska, USA.
Gill, F., D. Donsker, and P. Rasmussen (Eds). 2022. IOC World Bird List (v 12.2). Doi 10.14344/IOC.ML.12.2. http://www.worldbirdnames.org/.
Mollhoff, W.J. 2022. Nest records of Nebraska birds. Nebraska Ornithologists' Union Occasional Paper Number 9.
Rosche, R.C. 1994. Birds of the Lake McConaughy area and the North Platte River valley, Nebraska. Published by the author, Chadron, Nebraska, USA.
Tallman, D.A., Swanson, D.L., and J.S. Palmer. 2002. Birds of South Dakota. Midstates/Quality Quick Print, Aberdeen, South Dakota, USA.
Recommended Citation
Silcock, W.R., and J.G. Jorgensen. 2023. Horned Grebe (Podiceps auratus). In Birds of Nebraska — Online. www.BirdsofNebraska.org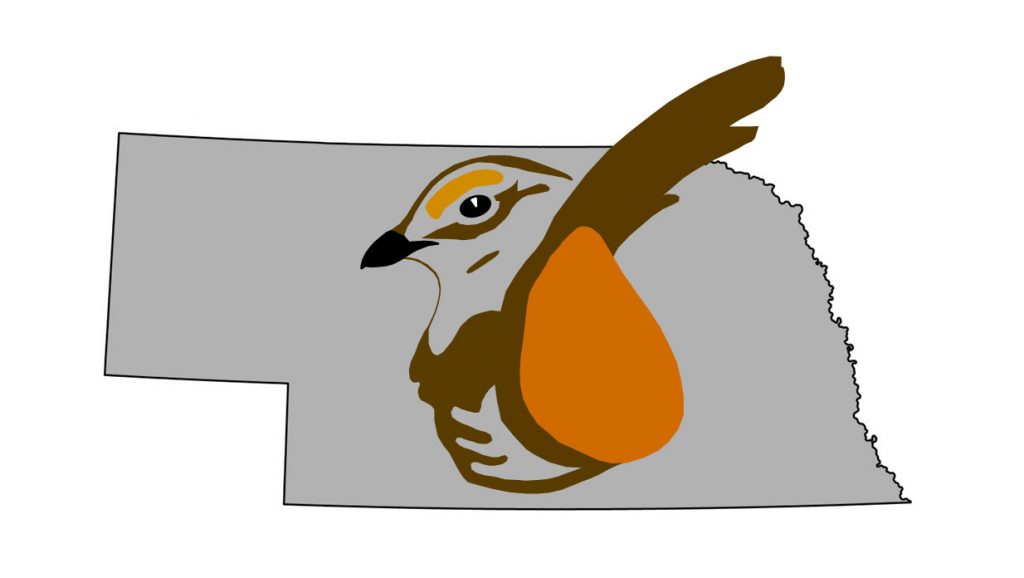 Birds of Nebraska – Online
Updated 29 May 2023