Passer domesticus domesticus
Status: Common regular resident statewide.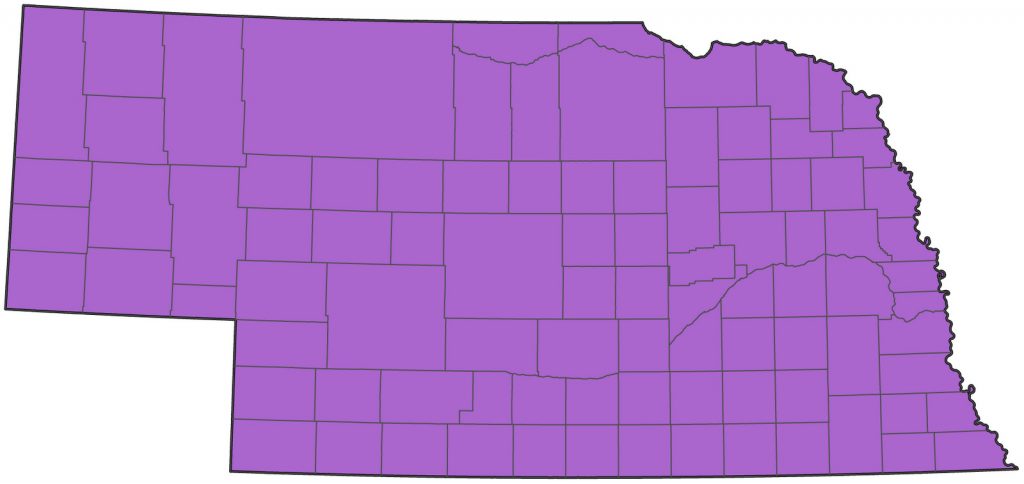 Documentation: UNSM ZM10430, 31 Dec 1908 Lincoln, Lancaster Co.
Taxonomy: Twelve subspecies are recognized throughout Eurasia (Gill and Donsker 2017). The introduced North American population is derived from individuals of subspecies domesticus from England and Germany; first releases were in New York in 1851 and 1852 (Lowther and Cink 2020, AOU 1957). Many transplants to other locations from established US populations were made (Lowther and Cink 2020), including one in Nebraska City, Otoe Co, Nebraska in 1875 (see below).
At least one fertile hybrid with Eurasian Tree Sparrow P. montana has been reported (Lowther and Cink 2020), and, more recently, one was photographed in Polk Co, central Iowa 3 Jul 2018 (Dougherty, https://ebird.org/view/checklist/S46975506).
Resident: Ducey (1988) cited unpublished research by Swenk which showed that the first House Sparrows were released at Nebraska City in the 1870s. At the urging of a Mr Stolley, who had released 10 birds at his farm near Grand Island in 1875 (Jim McKee, Lincoln Journal Star Mar 2019), the State of Nebraska "ordered 100 sparrows from New York City at 75 cents a pair and a Union Pacific employee brought three pairs to Omaha. A few were released in Nebraska City about the same time and within a year "the insect-eating sparrows were said to be seen swarming around tall buildings in Omaha" (Jim McKee, Lincoln Journal Star Mar 2019). Mollhoff (2022) cites the first nest record as a set of eggs University of Kansas Biodiversity Institute #95750) collected in Lancaster Co by L. Robbins 4 May 1892. The sparrows subsequently spread rapidly, primarily along railroads, until the Wyoming border was reached in northwest Nebraska in 1899 (Rosche 1982). Bruner et al (1904) considered it abundant statewide. Lowther and Cink (2020) stated that "Although relatively sedentary, post-breeding flocks of adults and young do move about to areas of abundant forage provided by ripened cereal crops"; this was presumably how this sedentary species was able to spread westward in North America. Unsurprisingly, the current distribution in Nebraska (eBird.org, accessed 26 Oct 2016) closely resembles that of European Starling.
BBS data show a continent-wide population decline for period 1966-2013 and in Nebraska, the species has declined annually by -4.80% (95% C.I.; -5.59, -3.94) statewide during this period (Sauer et al 2017). It may be currently less abundant in towns and cities than formerly (see high CBC counts, below), possibly due to a reduced number of horses and recent (since the 1990s) increases of House Finches (Silcock 1996a, Johnsgard 2006). Nowadays House Sparrows appear to be more numerous in rural areas, especially around farmsteads. In the winter of 1995-96 observers in Dakota and Dawes Cos in Nebraska noted a similar phenomenon (Silcock 1996b).
Notable non-CBC counts were 530 in Bushnell, Kimball Co 9 Jan 2021, 400 there 22 Nov 2020, 321 in Platte Co 2 Oct 2016, 315 near Minatare, Scotts Bluff Co 5 Jan 2023, and 290 in Benkelman, Dundy Co 19 Feb 2021.
Breeding phenology:
Nest building: 20 Mar- 23 Jul
Copulation: 11 Jun- 5 Jul
Eggs: 19 Feb- 17 Jul (Mollhoff 2022)
Nestlings: 2 May-26 Jul
Fledglings: 9 May- 29 Jul
Winter flocks are particularly conspicuous around livestock feeding operations and grain elevators. CBC data indicate a rather even distribution statewide, with no evidence of any significant seasonal shift of populations when data is compared to BBS data; highest CBC counts are from eastern population centers, such as 5500 birds at Omaha, Douglas Co in 1967, 4901 at Norfolk, Madison Co in 1985 and 4638 at Lincoln, Lancaster Co in 1974.
Images
Abbreviations
BBS: Breeding Bird Survey
CBC: Christmas Bird Count
UNSM: University of Nebraska State Museum
Literature Cited
American Ornithologists' Union [AOU]. 1957. The AOU Check-list of North American birds, 5th ed. Port City Press, Baltimore, Maryland, USA.
Bruner, L., R.H. Wolcott, and M.H. Swenk. 1904. A preliminary review of the birds of Nebraska, with synopses. Klopp and Bartlett, Omaha, Nebraska, USA.
Ducey, J.E. 1988. Nebraska birds, breeding status and distribution. Simmons-Boardman Books, Omaha, Nebraska, USA.
Gill, F., and D. Donsker (Eds). 2017. IOC World Bird List (v 7.3), accessed 30 January 2018.
Johnsgard, P.A. 2006. Recent changes in winter bird numbers at Lincoln, Nebraska. NBR 74: 16-22.
Lowther, P.E. and C.L. Cink. 2020. House Sparrow (Passer domesticus), version 1.0. In Birds of the World (S. M. Billerman, Editor). Cornell Lab of Ornithology, Ithaca, NY, USA. https://doi.org/10.2173/bow.houspa.01.
Mollhoff, W.J. 2022. Nest records of Nebraska birds. Nebraska Ornithologists' Union Occasional Paper Number 9.
Rosche, R.C. 1982. Birds of northwestern Nebraska and southwestern South Dakota, an annotated checklist. Cottonwood Press, Crawford, Nebraska, USA.
Sauer, J.R., D.K. Niven, J.E. Hines, D.J. Ziolkowski, Jr, K.L. Pardieck, J.E. Fallon, and W.A. Link. 2017. The North American Breeding Bird Survey, Results and Analysis 1966 – 2015 (Nebraska). Version 2.07. USGS Patuxent Wildlife Research Center, Laurel, Maryland, USA.
Silcock, W.R. 1996a. Christmas Bird Count 1995-95. Iowa Bird Life 66: 40-52.
Silcock, W.R. 1996b. Winter Field report, December-February 1995-1996. NBR 64: 5-17.
Recommended Citation
Silcock, W.R., and J.G. Jorgensen. 2023. House Sparrow (Passer domesticus). In Birds of Nebraska — Online. www.BirdsofNebraska.org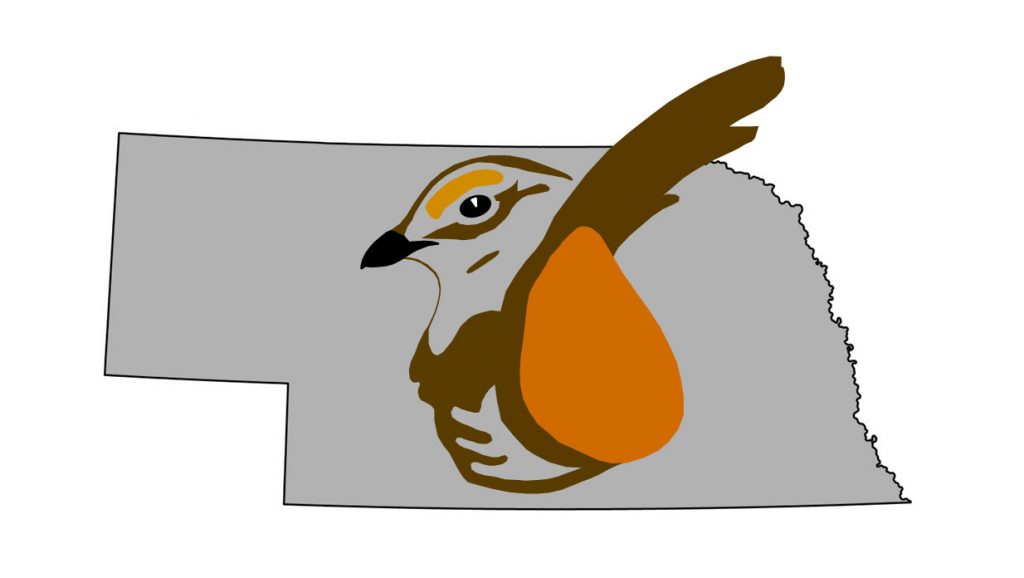 Birds of Nebraska – Online
Updated 17 Apr 2023