Limosa haemastica
Status: Fairly common regular spring migrant east and east-central, rare casual west-central and west. Rare casual fall migrant central and east.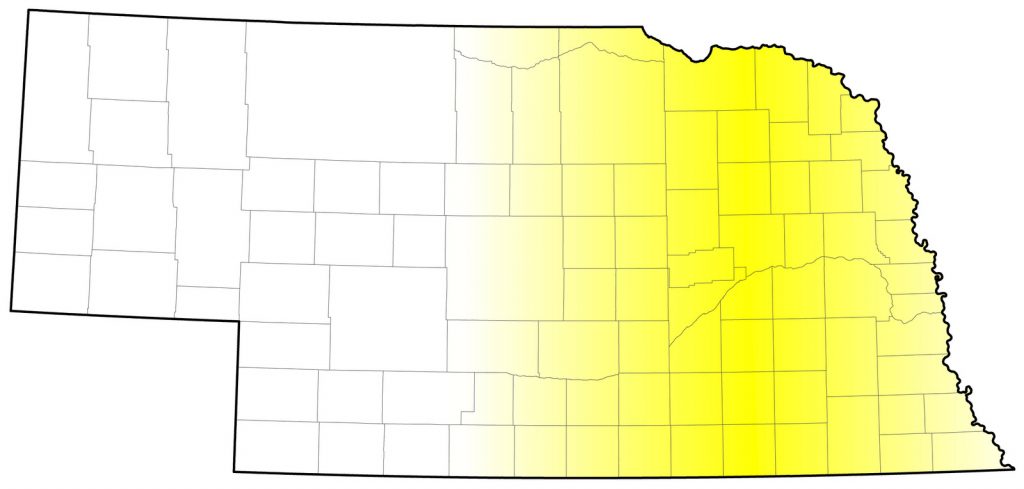 Documentation: Specimen: UNSM ZM12692, 12 Jun 1910 Ceresco, Saunders Co.
Taxonomy: No subspecies are recognized.
Spring: Apr 7, 7, 7 <<<>>> Jun 5, 5, 6 (Jorgensen 2012)
An earlier date is 3 Apr 2021 Saunders Co.
Later dates are 11 Jun 2000 Funk WPA, Phelps Co, and 12 Jun 1910 Saunders Co (specimen cited above).
Arrival is generally early to mid-April; large groups may occur shortly after arrival in April.
The Rainwater Basin is a primary stopover area for the species during spring migration (Senner et al 2014) and, as a result, large numbers of Hudsonian Godwits are usually observed there, west to Phelps Co, although small numbers are observed elsewhere in the east.
West of Phelps Co there are only about 20 reports, in the period 13 Apr-29 May, four for the Panhandle: 28 Apr 1991 Box Butte Co (Grzybowski 1991), five on 16 May 2008 Scotts Bluff Co, 23 May 2016 Morrill Co, and spring 1984 Dawes Co (Williams 1984). Of the remaining 16 westerly records, 12 are from Lincoln and Keith Cos. One was at North Marsh Lake, Cherry Co 18 May 2022. In 2013, an unusual concentration of as many as 1200 birds was observed near the mouth of the Niobrara River, Knox Co during a period when extensive mudflat habitat was available.
High counts: 1200 near Niobrara 21 Apr 2013, 1139 in the eastern Rainwater Basin 15-16 May 2005 (several locations, none duplicated, including 487 at Spikerush WMA, York Co), and 1033 at Freeman Lakes WPA, York Co 20 May 2005.
Fall: In fall, Hudsonian Godwits apparently undertake a non-stop migration after staging in Saskatchewan at least to staging areas in the Amazon Basin, but possibly directly to wintering areas in Argentina and Chile (Senner et al 2014, O'Brien et al 2006). Thus, interior USA fall records are few, but are spread over a wider area than in spring. Records from the northwestern United States suggest that a few juveniles occur in the Interior in Sep (Paulson 1993).
There are nine fall reports:
21 Jul 2016 Lancaster Co (eBird.org)
13 Aug 2017 Saunders Co (eBird.org)
21 Aug 2019 juvenile Branched Oak Lake, Lancaster Co (Willison, Beyer)
22 Aug 2000 juvenile Lake McConaughy, Keith Co (Jorgensen 2002)
30 Aug 1998 juvenile Sinninger WPA, York Co (Jorgensen 2012; Brogie 1999)
1 Sep 2017 Seward Co (eBird.org)
14 Sep 2008 Arthur Co (eBird.org)
21 Sep 2003 juvenile photographed Lake McConaughy (Silcock 2003)
2-3 Nov 2018 juvenile photographed Washington Co (Manning, Peterson).
Comments: One found in Dakota Co 10 Apr 2010 was color-banded as an adult in south-central Alaska in summer 2009 and seen wintering on Chiloe Island in southern Chile. Another, observed in Madison Co in spring 2013, was banded some 9500 km away on Chiloe Island in Jan 2008 (Senner et al 2014), and one in Wayne Co 16 Apr 2020 was also banded at Chiloe Island.
Images
Abbreviations
UNSM: University of Nebraska State Museum
WMA: Wildlife Management Area (State)
WPA: Waterfowl Production Area (Federal)
Acknowledgement
Photograph (top) of a Hudsonian Godwit at Wehrspann Lake, Sarpy Co on 16 May 2007 by Phil Swanson.
Literature Cited
Brogie, M.A. 1999. 1998 (Tenth) Report of the NOU Records Committee. NBR 67: 141-152.
Grzybowski, J.A. 1991. Southern Great Plains Region. American Birds 45: 1132-1134.
Jorgensen, J.G. 2002. 2002 (sic; =2000). (12th) Report of the NOU Records Committee. NBR 70: 84-90.
Jorgensen, J.G. 2012. Birds of the Rainwater Basin, Nebraska. Nebraska Game and Parks Commission, Lincoln, Nebraska, USA.
O'Brien, M., R. Crossley, and K. Karlson. 2006. The Shorebird Guide. Houghton Mifflin Company, New York, New York, USA.
Paulson, D.R. 1993. Shorebirds of the Pacific Northwest. University of Washington Press, Seattle, Washington, USA.
Senner, N.R., W.M. Hochachka, J.W. Fox, and V. Afanasyev. 2014. An exception to the rule: carry-over effects do not accumulate in a long-distance migratory bird. PLoS ONE, 9, e86588. DOI: 10.1371/journal.pone.0086588
Silcock. W.R. 2003. Fall Field report, August-November 2003. NBR 71: 146-166.
Williams, F. 1984. Southern Great Plains Region. American Birds 38: 929-931.
Recommended Citation
Silcock, W.R., and J.G. Jorgensen. 2022. Hudsonian Godwit (Limosa haemastica). In Birds of Nebraska — Online. www.BirdsofNebraska.org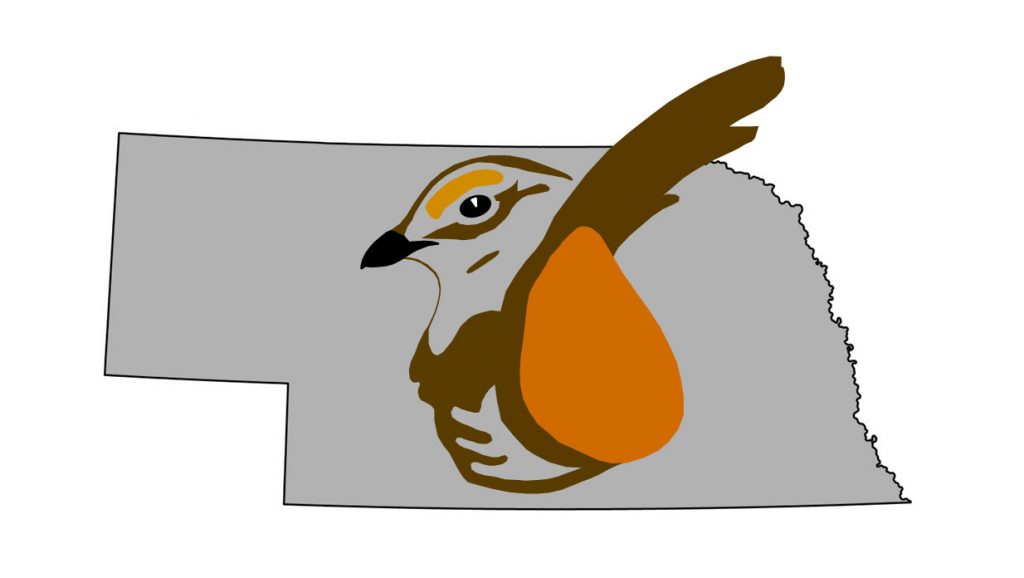 Birds of Nebraska – Online
Updated 21 Jun 2022