Pagophila eburnea
Status: No accepted records.
Taxonomy: No subspecies are recognized.
Comments: A report of an adult seen briefly 12 Oct 1986 in Antelope Co (Marsh and Marsh 1986) was not accepted by the NOURC (Mollhoff 1987). It was described as a "white gull" with "black legs and feet and a black bill"; "while the tip of the beak did not show yellow, it was light colored". The bird was viewed at one hundred yards for three minutes while it stood in a "new short green growth rye field". Non-acceptance by the NOURC was based on the possibility of a leucistic gull of another species and the early date relative to other interior Ivory Gull records, especially adults (Mollhoff 1987).
The only records from surrounding states are for Colorado 2 Jan 1926 (Andrews and Righter 1992), Iowa 20 Dec 1975 and 20 Dec-1 Jan 1990-91 (Kent and Dinsmore 1996), and South Dakota 16-23 Feb 2008 (eBird.org, accessed December 2017).
Abbreviations
NOURC: Nebraska Ornithologists' Union Records Committee
Literature Cited
Marsh, E., and B. Marsh. 1986. Ivory Gull. NBR 54: 70.
Mollhoff, W.J. 1987. First report of the NOU Records Committee. NBR 55: 79-85.
Recommended Citation:
Silcock, W.R., and J.G. Jorgensen. 2018. Ivory Gull (Pagophila eburnea). In Birds of Nebraska — Online. www.BirdsofNebraska.org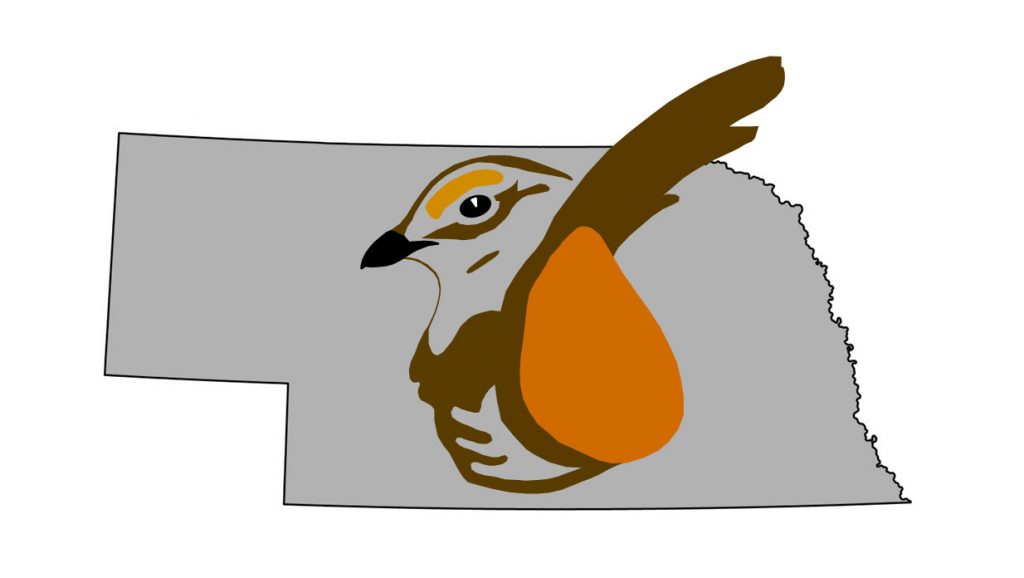 Birds of Nebraska – Online
Updated 13 Jul 2018