Campephilus principalis
Status: No accepted records.
Taxonomy: Two subspecies are recognized, principalis of the southeastern USA and bairdii of Cuba (Gill and Donsker 2017). Most authorities consider both subspecies extinct or nearly so (AOU 1998).
Comments: Bruner (1896) cited a report by G.A. Coleman that this species was rare in the vicinity of Peru. Bruner et al (1904), however, stated that "The Peru record of the "Ivory-billed Woodpecker" refers to [Pileated Woodpecker]". The historic range of this species came no closer than extreme eastern and southeastern Oklahoma (Jackson 2020).
In Jackson (2020), there is an editorial statement as follows regarding this species: "Since documented (but controversial) sightings of Ivory-billed Woodpeckers in the Big Woods of Arkansas in 2004 (Science: 3 June 2005), efforts to locate this bird in Florida, Arkansas, and elsewhere have proven difficult, and no unequivocal evidence of the species has emerged. An unprecedented search across the species' former range continues, with the Big Woods Conservation Partnership and U.S. Fish & Wildlife Service coordinating efforts."
Literature Cited
American Ornithologists' Union [AOU]. 1998. The AOU Check-list of North American birds, 7th ed. Allen Press, Lawrence, Kansas, USA.
Bruner, L. 1896. A list of Nebraska birds, together with notes on their abundance, migrations, breeding, food-habits, etc. Nebraska State Horticultural Society 27th Annual Report pp 57-163.
Bruner, L., R.H. Wolcott, and M.H. Swenk. 1904. A preliminary review of the birds of Nebraska, with synopses. Klopp and Bartlett, Omaha, Nebraska, USA.
Gill, F., and D. Donsker (Eds). 2017. IOC World Bird List (v 7.3), accessed 30 January 2018.
Jackson, J.A. 2020. Ivory-billed Woodpecker (Campephilus principalis), version 1.0. In Birds of the World (A. F. Poole and F. B. Gill, Editors). Cornell Lab of Ornithology, Ithaca, NY, USA. https://doi.org/10.2173/bow.ivbwoo.01
Recommended Citation
Silcock, W.R., and J.G. Jorgensen. 2020. Ivory-billed Woodpecker (Campephilus principalis). In Birds of Nebraska — Online. www.BirdsofNebraska.org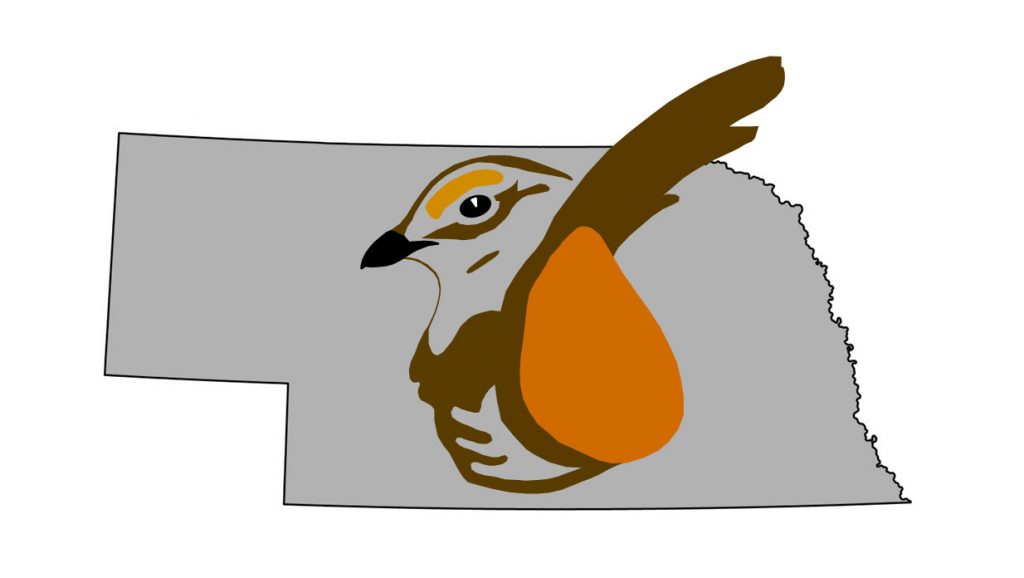 Birds of Nebraska – Online
Updated 28 Mar 2020