Somateria spectabilis
Status: Accidental in fall.
Documentation: Photograph: 10-24 Nov 1985 DeSoto NWR, Washington Co (Mollhoff 1989, Kent 1987, Cortelyou 1986).
Taxonomy: No subspecies are recognized.
Record: There is one record, of two birds that remained at DeSoto NWR 10-24 Nov 1985; identification of the birds as King Eiders was discussed by Kent (1987).
Comments: Mlodinow (1999) noted there were only eight King Eider records from the interior of western North America 26 Oct-27 Nov; most (five) are from the Canadian prairie provinces, and only two from the US, in Nebraska and Kansas. There are four Iowa records of King Eider, in the period 8-24 Nov (Kent and Dinsmore 1996), and one from Kansas, a specimen collected in Douglas Co 27 Nov 1947 (Thompson et al 2011).
Kent (1987) noted that King Eider might be expected to occur in the upper Midwest with more frequency than Common Eider, but that reports of Common Eider were surprisingly numerous, a point made also by Mlodinow (1999). Kent (1987) suggested that some early Common Eider specimens may have been misidentified, as some early records of Common Eider for Iowa were later shown to be in fact King Eiders.
Abbreviations
NWR: National Wildlife Refuge
Literature Cited
Cortelyou, R.G. 1986. The DeSoto NWR eiders. NBR 54: 81.
Kent, T.H. 1987. Eiders in Iowa. Iowa Bird Life 57: 88-93.
Kent, T.H., and J.J. Dinsmore. 1996. Birds in Iowa. Published by the authors, Iowa City and Ames, Iowa, USA.
Mollhoff, W.J. 1989. Second report of the NOU Records Committee. NBR 57: 42-47.
Recommended Citation
Silcock, W.R., and J.G. Jorgensen. 2021. King Eider (Somateria spectabilis). In Birds of Nebraska — Online. www.BirdsofNebraska.org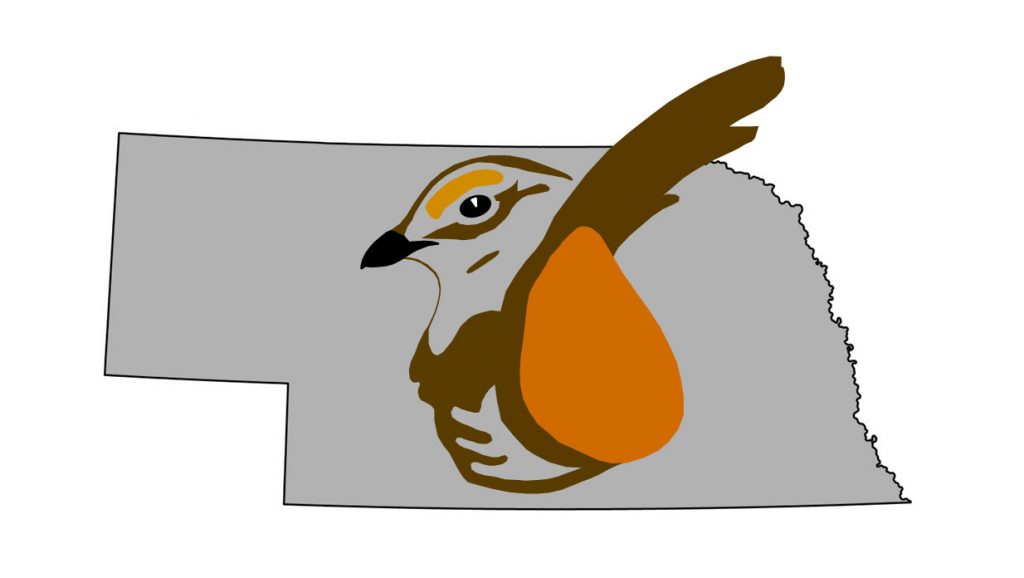 Birds of Nebraska – Online
Updated 3 Dec 2021