Aramus Guarauna
Status: Accidental in summer.
Documentation: Photograph: 23 Jun 2022, Wehrspann Wetlands mitigation pond, Sarpy Co (K. Kader et al., eBird.org).
Taxonomy: Four subspecies are recognized, one of which, pictus, occurs north of Mexico (Gill et al 2021).
The Nebraska record presumably is of pictus.
Record: One was found and photographed by Karen Kader at the Wehrspann Wetlands mitigation pond in Sarpy Co 23 Jun 2022. The bird was subsequently seen and photographed by many others through 3 Aug 2022, when it was rediscovered to the north at Chalco Hills RA, Sarpy Co (Jonathan Lautenbach, eBird.org). It was reported there through 5 Oct, and again 29 Oct-8 Nov. Intriguingly, there was a single sighting of one at Heron Haven, Douglas Co 14 Oct (John Parde, pers. comm.; photograph). It is likely all sightings were of a single individual.
According to data presented by Bryan Guarente on COBIRDS 28 Jun 2022, a strong southerly air flow around a strong high-pressure system in the southeastern United States occurred 21 Jun. This air flow moved across Iowa and Nebraska and likely brought the Limpkins to those two states; Guarente noted that similar high-pressure systems generated northerly air flows that apparently brought Limpkins to several other states this year.
Comments: [All uncited records following can be found in eBird.org.] The unprecedented range expansion of Limpkin that began in 2019 was summarized by Minetor (2022).
2021 saw five records that year as far northwest as Red Slough, McCurtain Co, Oklahoma 12 Apr, Minnesota 30 May-19 Jul, Grayson Co northern Texas 4 Jun, Chicago, Illinois 10-14 Jul, and Putnam Co, Illinois 16-28 Aug. In 2022 a repeat on a greater scale occurred, with records north and west to three northwestern Missouri locations 19-24 May, Madison Co, Illinois 23 May, Tulsa Co, Oklahoma 10 May-26 Jun, Brown Co, Indiana 6 Jun, Linn Co, Kansas 6 Jun, and Gray Co in panhandle Texas 21-22 Jun.
Amazingly, Iowa and Nebraska had their first state records in 2022 on the same day. The Nebraska record is cited above, and the Iowa record occurred in Lucas Co 23-24 Jun.
Prior to the dispersals of 2021 and 2022, farthest northwestern record in 2020 was at Red Slough, McCurtain Co, Oklahoma 9 Jul, although in 2019 there were northerly records at three Ohio locations and in Richland Co, Illinois 5 Sep-6 Nov. However, in all years 2018 and prior, there were no records northwest of Tennessee.
Occurrence of Limpkin is associated with the availability of freshwater molluscs including large snails and mussels (Winkler et al 2020). The primary diet of Florida Limpkins was the native Florida Apple Snail (Pomacea paludosa) (Minetor 2022), but since the non-native invasive Giant Apple Snail P. maculata was introduced via aquarium dumps to Florida in 1989 it has become a primary food source for Limpkins. The Giant Apple Snail has spread rapidly westward along and near the Gulf Coast, reaching Louisiana in 2006 (Benson 2022). The first Texas record of Giant Apple Snail was in 2000 (Benson 2022), probably arriving from Mexico. Associated with the burgeoning westward spread of Giant Apple Snails, Limpkin followed, reaching Louisiana in 2017 and Texas in 2021 (Minetor 2022). Limpkin numbers have increased rapidly in the new western Gulf Coast range, presumably providing the source population for the northward dispersal events beginning in 2019.
Since Giant Apple Snails do not survive in water cooler than 50 degrees F (Benson 2022), northward dispersing Limpkins are feeding on other molluscs including freshwater mussels (Mollusca genera) and Chinese Mystery Snails (Cipangopaludina chinensis). The latter is also a non-native invasive species that is widely distributed around the southern and western edges of the Great Lakes. First records in Minnesota were in 1944, Iowa 1943, Nebraska 1974, Kansas 2001, and Missouri 2002 (Kipp et al 2022). As with Giant Apple Snail, Chinese Mystery Snail occurs as a result of illegal aquarium dumps.
Images
Literature Cited
Gill, F., D. Donsker, and P. Rasmussen (Eds). 2021. IOC World Bird List (v 11.2). Doi 10.14344/IOC.ML.11.2. http://www.worldbirdnames.org/.
Kipp, R.M., A.J. Benson, J. Larson, A. Fusaro and C. Morningstar. 2022. Cipangopaludina chinensis (Gray, 1834): U.S. Geological Survey, Nonindigenous Aquatic Species Database, Gainesville, FL, https://nas.er.usgs.gov/queries/factsheet.aspx?SpeciesID=1044.
Minetor, R. 2022. Limpkin range expansión and irruptions: another consequence of invasive apple snails. North America Birds 73: 4-9.
Recommended Citation
Silcock, W.R., and J.G. Jorgensen. 2022. Limpkin (Aramus guarauna). In Birds of Nebraska — Online. www.BirdsofNebraska.org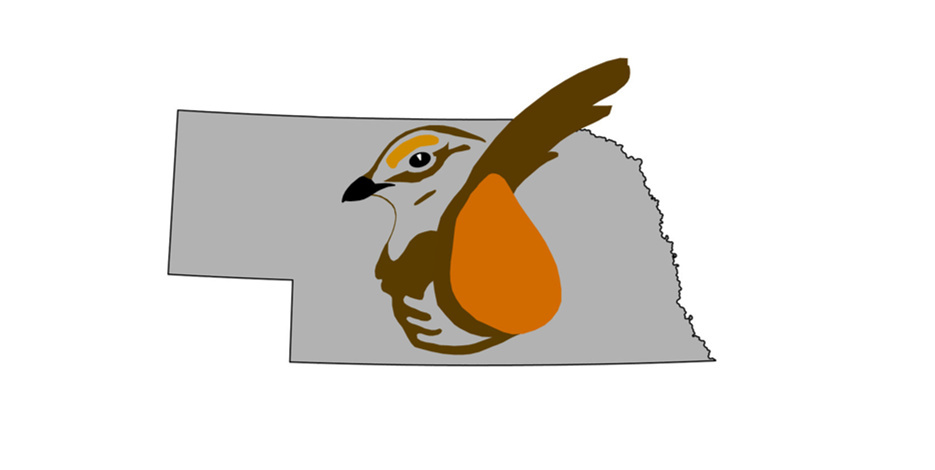 Birds of Nebraska – Online
Updated 16 Dec 2022