Limnodromus scolopaceus
Status: Common, locally abundant, regular spring migrant central and west, fairly common east. Common regular fall migrant statewide. Rare casual statewide summer visitor.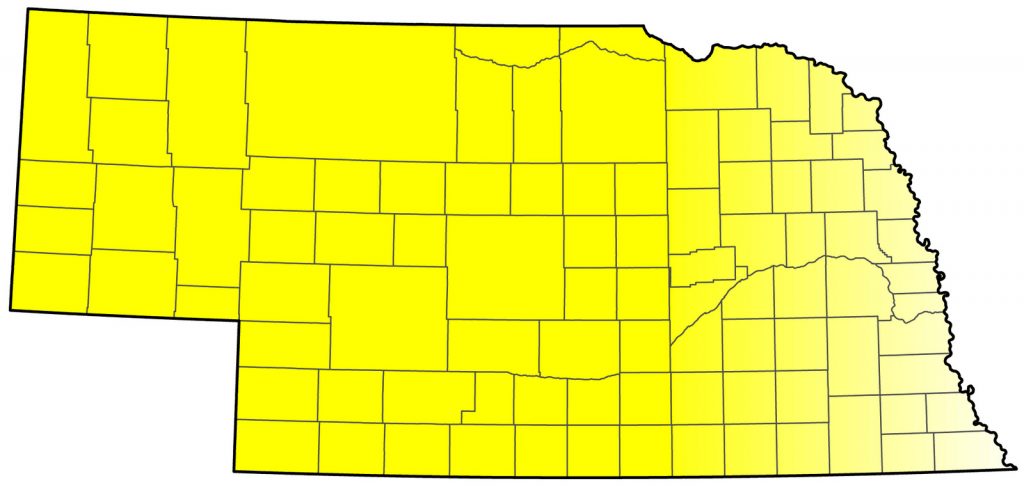 Documentation: Specimen: UNSM ZM6176, 10 May 1890 Lancaster Co.
Taxonomy: No subspecies are recognized.
Spring: Mar 9, 10, 10 (Jorgensen 2012) <<<>>> May 31, 31, Jun 1
A later date was 3 Jun 2022 Smith Lagoon WPA, Clay Co.
Later dates in Jun are discussed in Summer, below.
Long-billed Dowitchers generally arrive in late Mar or early Apr. Peak migration occurs during the first week of May, and numbers decrease quickly, and the species is scarce by late May (Jorgensen 2004).
An early analysis of dowitcher status in Nebraska was done by Swenk (1940), who suggested that spring migration dates were somewhat later in eastern Nebraska than in the west, but current data do not show noticeable differences in timing. Numbers, however, are lower in spring in western Nebraska (Rosche 1982), where there are no major staging areas comparable to the Rainwater Basin. In fall, the reverse may be the case (see Fall High Counts).
High counts: 4750 in the eastern Rainwater Basin 4 May 2008 (including 1300 at Hultine WPA, Clay Co; 1377 were there 3 May), 3435 in the eastern Rainwater Basin 1-3 May 2005 (including 3257 on 2 May and 1670 at North Lake Basin WMA, Seward Co on 1 May), and 2306 in the eastern Rainwater Basin 2-4 May 1997.
Summer: Reports 2 Jun-11 Jul of 1-2 birds are likely individuals that discontinued migration. These are: 11 Jun (Tout 1947), 20 Jun 2004 Harlan County Reservoir, Harlan Co, a single in Grant Co 22 Jun 2006, eastern Rainwater Basin (2) 24 Jun 2005 (Jorgensen 2012), and 8 Jul 2023 Sarpy Co.
Fall: Jul 12, 12, 13 <<<>>> Nov 7, 7, 9
There are earlier reports 3 Jul 2015 Rainwater Basin, 4 Jul 2021 Fillmore Co, and 6 Jul 1997 at Funk WPA, Phelps Co.
Later reports are 11 Nov 2016 Butler Co, 13 Nov 1994 Holt Co, 13 Nov 2017 Saunders Co, 3 Dec 1976 Cherry Co, 29 Nov-11 Dec 2002 Harlan County Reservoir, 9 Dec 2011 Buffalo Co, and 18 Dec 1998 Branched Oak Lake, Lancaster Co.
Dowitchers molting to basic plumage are difficult to identify except by call, although most late (after Sep) reports are almost always of Long-billed Dowitchers and usually juveniles: two on 8 Nov 1997 Merrick Co "probably this species" (Brogie 1997), 10 Nov 1996 Sarpy Co, 12 Nov 2007 Holdrege, Phelps Co, and 13 Nov 1994 Holt Co.
Adults are observed late Jul-Sep, and juveniles follow in late Sep and Oct. Determining early fall arrival dates for Long-billed Dowitcher is difficult because, even though both dowitcher species should occur late Jul-early Aug, few reports have been documented. The earliest Nebraska date for Long-billed Dowitcher confirmed by calls, is 15 Jul. Both species are present in late Jul and documented reports favor Short-billed Dowitcher. At Funk WPA 1 Aug 1999, observers reported one Long-billed, nine Short-billed, and 12 unidentified to species. Long-billed Dowitchers do not outnumber Short-billed Dowitchers until late in Aug in Missouri (Robbins and Easterla 1992, see also Jorgensen 1997). Any dowitcher observed in Jul should be carefully identified.
High counts: 1000 at Lake McConaughy, Keith Co 5 Oct 2006, 831 there 12 Oct 2000, and 800 at Johnson WPA, Phelps Co, 14 Oct 2001.
Images
Abbreviations
UNSM: University of Nebraska State Museum
WMA: Wildlife Management Area (State)
WPA: Waterfowl Production Area (Federal)
Literature Cited
Jorgensen, J.G. 1997. Shorebird migration in the eastern Rainwater Basin- spring 1997. NBR 65: 133-135.
Jorgensen, J.G. 2004. An overview of shorebird migration in the eastern Rainwater Basin, Nebraska. Nebraska Ornithologists' Union Occasional Paper No. 8. Nebraska Ornithologists' Union, Lincoln, Nebraska, USA.
Robbins, M.B., and D.A. Easterla. 1992. Birds of Missouri, their distribution and abundance. University of Missouri Press, Columbia, Missouri, USA. The Status and Distribution of Birds of Missouri, 2nd edition (ku.edu).
Rosche, R.C. 1982. Birds of northwestern Nebraska and southwestern South Dakota, an annotated checklist. Cottonwood Press, Crawford, Nebraska, USA.
Swenk, M.H. 1940. Distribution and migration of the dowitcher in Nebraska. NBR 8: 63-74.
Tout, W. 1947. Lincoln County birds. Published by the author, North Platte, Nebraska, USA.
Recommended Citation
Silcock, W.R., and J.G. Jorgensen. 2023. Long-billed Dowitcher (Limnodromus scolopaceus). In Birds of Nebraska — Online. www.BirdsofNebraska.org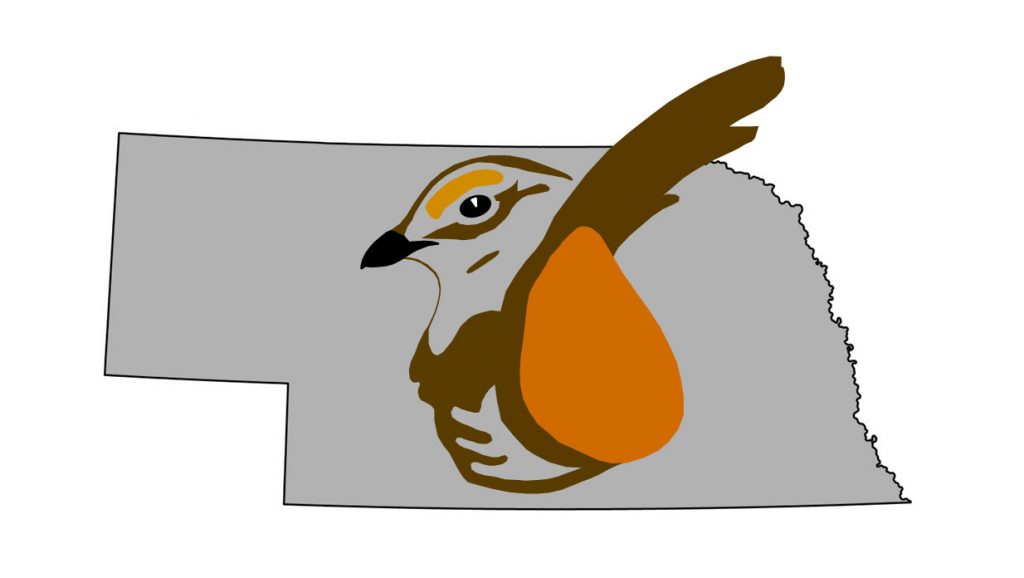 Birds of Nebraska – Online
Updated 11 Oct 2023