Anas platyrhynchos x rubripes
Status: Rare casual winter visitor.
Records: There are two documented records:
4 Jan 2020 Lincoln Co (Mlodinow, eBird.org)
22 Mar 2020 Douglas Co (Rink, eBird.org).
Additional reports that are likely of hybrids are one at Branched Oak Lake, Lancaster Co 14 Feb 1999 and a few female-type birds at Carter Lake, Douglas Co during winter 2013-2014 with greenish tinges to their crowns. The male of a pair in Sarpy Co 22-23 Mar 2014 had greenish feathering on its head, likely a hybrid. Two hybrids were reported in spring 2016: one at Lake McConaughy, Keith Co 2 Jan, and another in Platte Co 7 Jan, the latter a dark bird but with brownish coloration in its breast. A photograph of a bird in flight in Dodge Co 19 Mar 2018 (Croshaw, https://ebird.org/view/checklist/S43788059) suggested mixed parentage.
Comments: This is a common hybrid combination in the eastern half of the US, not surprising given the breeding range of American Black Duck, but reports on the Great Plains and westward are rare. Hybrids of American Black Duck in the wild are known with other species including Northern Pintail, American Wigeon, and Mottled Duck (Longcore et al 2020).
As discussed under Mallard (https://birds.outdoornebraska.gov/mallard), hybridization with that species has declined in recent years and forecasted genetic swamping of American Black Duck (Mank et al 2004), is no longer a threat (Lavretsky et al 2019). Furthermore, phenotypic identification of American Black Duck and hybrids has been shown to be quite inaccurate; Lavretsky et al (2019) found that of birds within the hybrid zone about 20% of identified American Black Ducks were in fact hybrids, and only about 60% of phenotypically identified hybrids were true hybrids with about 25% of remaining samples being actually "pure" American Black Ducks. Furthermore, Lavretsky et al (2019) have shown that there is minimal introgression beyond the fairly limited hybrid zone and that F1 birds tend to backcross with one or the other parental form, resulting in essential elimination of one or the other in some three generations.
Literature Cited
Longcore, J. R., D. G. McAuley, G. R. Hepp, and J. M. Rhymer. 2020. American Black Duck (Anas rubripes), version 1.0. In Birds of the World (A. F. Poole and F. B. Gill, Editors). Cornell Lab of Ornithology, Ithaca, NY, USA. https://doi.org/10.2173/bow.ambduc.01.
Mank, J.E., J.E. Carlson and M.C. Brittingham. 2004. A century of hybridization: Decreasing genetic distance between American black ducks and mallard. Conservation Genetics 5: 395-403.
Recommended Citation
Silcock, W.R., and J.G. Jorgensen. 2022. Mallard x American Black Duck (hybrid) (Anas platyrhynchos x rubripes). In Birds of Nebraska — Online. www.BirdsofNebraska.org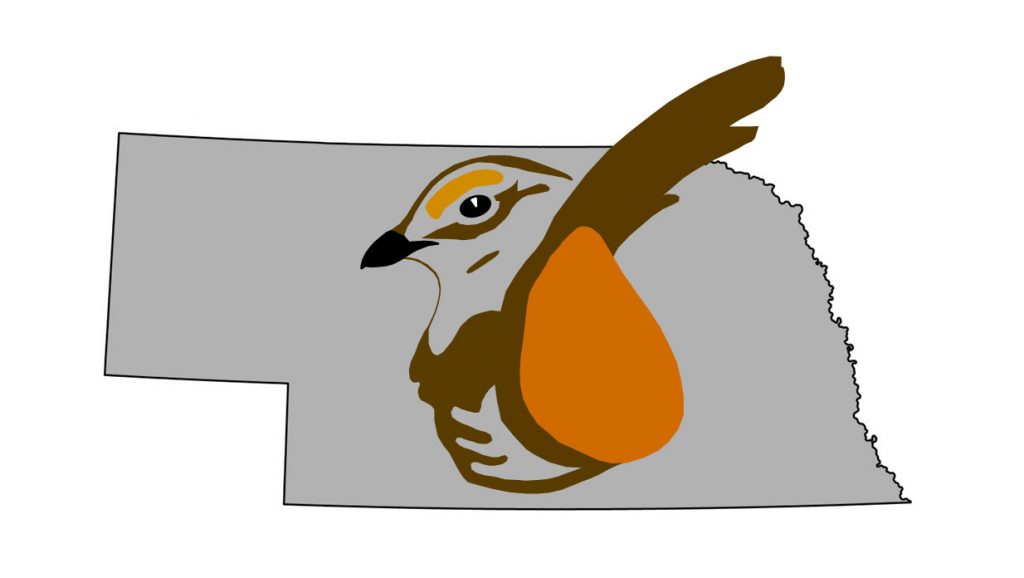 Updated 29 Nov 2022