Larus brachyrhynchus
Status: Rare regular winter visitor Lake McConaughy, rare casual elsewhere.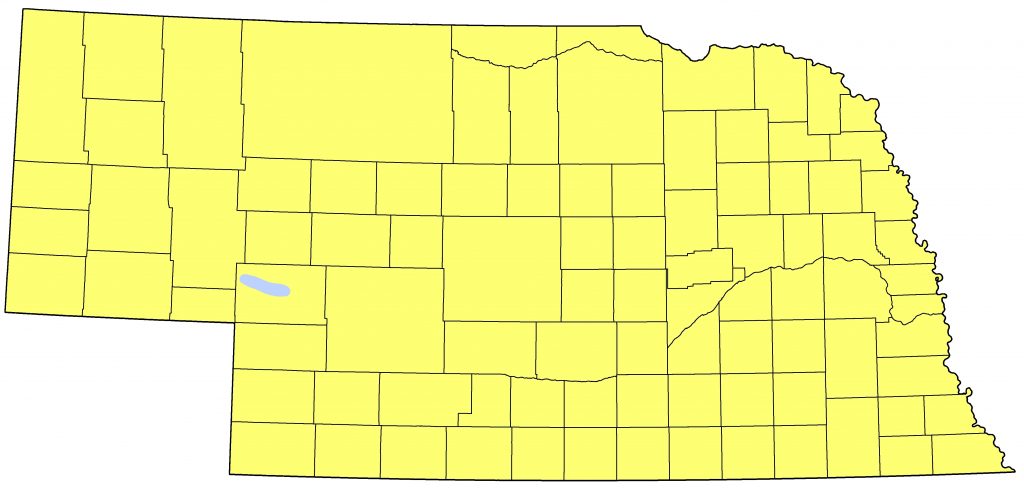 Documentation: Photograph: 11 May 1996 Keith Co (Brogie 1997).
Taxonomy: The Common Gull (L. canus) was formerly considered to comprise four subspecies: canus of Iceland and the British Isles to the White Sea; heinei of western Russia to central Siberia; kamtschatschensis of eastern Siberia; and brachyrhynchus of northern Alaska and western Canada (Moskoff and Bevier 2021). Olsen and Larsson (2004) treated North American brachyrhynchus as a full species (Mew Gull), retaining within Common Gull the three Eurasian taxa, although Howell and Dunn (2007) considered brachyrhynchus, kamtschatschensis, and canus (including heinei) as three full species.
We follow Olsen and Larsson (2004) here, recognizing two species, Common Gull L. canus and Mew Gull L. brachyrhynchus, as recently confirmed by Chesser et al (2021) based on vocal, morphological and genetic differences (Gill et al 2022).
The English name Mew Gull was changed to Short-billed Gull to avoid ambiguous uses of "Mew Gull" for different combinations of the original four taxa included in Mew/Common Gull.
Nebraska birds are presumed brachyrhynchus; L. c. canus occurs as a vagrant to northeast North America and L. c. kamtschatschensis is a rare vagrant to western Alaska (Pyle 2008; Howell and Dunn 2007).
Winter: Nov 26, 27, 29 <<<>>> Apr 12, 12, 13
Earlier dates are 22 Oct 2021 juvenile Lake Minatare, Scotts Bluff Co, 6-9 Nov 2002 adult Gavin's Point Dam, Cedar Co (Brogie 2003, 2004), 11 Nov 2011 basic adult Harlan Co Reservoir (Brogie 2012), and 14 Nov 2022 Lake McConaughy, Keith Co.
Later dates are 18-19 Apr 1998 alternate adult Lake McConaughy, Keith Co (Brogie 1999), 19 Apr 1998 adult Lake McConaughy (Silcock and Jorgensen 1998), 21 Apr 2018 Lake Ogallala (Brogie 2019), and 11 May 1996 adult Keith Co (Brogie 1997).
Most of the 50 records are from Lake McConaughy; reports have increased in recent years, possibly due to improving observer skills.
Images
Abbreviations
SL: Sewage Lagoons
Literature Cited
Brogie, M.A. 1997. 1996 (Eighth) Report of the NOU Records Committee. NBR 65: 115-126.
Brogie, M.A. 1999. 1998 (Tenth) Report of the NOU Records Committee. NBR 67: 141-152.
Brogie, M.A. 2003. 2002 (14th) Report of the NOU Records Committee. NBR 71: 136-142.
Brogie, M.A. 2004. 2003 (15th) Report of the NOU Records Committee. NBR 72: 59-65.
Brogie, M.A. 2012. 2011 (23rd) Report of the NOU Records Committee. NBR 80: 112-122.
Brogie, M.A. 2019. 2018 (30th) Report of the NOU Records Committee. NBR 87: 96-109.
Chesser, R.T., S.M. Billerman, K.J. Burns, C. Cicero, J.L. Dunn, B.E. Hernandez-Banos, A.W. Kratter, I.J. Lovette, N.A. Mason, P.C. Rasmussen, J.V. Remsen, Jr., D.F. Stotz, and K. Winkler. 2021. Sixty-second Supplement to the American Ornithological Society's Check-list of North American Birds. Ornithology Vol 138;  https://doi.org/10.1093/ornithology/ukab037.
Gill, F., D. Donsker, and P. Rasmussen (Eds). 2022. IOC World Bird List (v 12.2). Doi 10.14344/IOC.ML.12.2.  http://www.worldbirdnames.org/
Howell, S.N.G., and J. Dunn. 2007. Gulls of the Americas. Houghton Mifflin Harcourt, New York, New York, USA.
Moskoff, W., and L.R. Bevier. 2021. Short-billed Gull (Larus brachyrhynchus), version 1.1. In Birds of the World (S. M. Billerman, Editor). Cornell Lab of Ornithology, Ithaca, NY, USA. https://doi.org/10.2173/bow.mewgul2.01.1.
Olsen, K.M., and H. Larsson. 2004. Gulls of Europe, Asia and North America. Princeton University Press, Princeton, New Jersey, USA.
Pyle, P. 2008. Identification Guide to North American Birds. Part II, Anatidae to Alcidae. Slate Creek Press, Bolinas, California, USA.
Silcock, W.R., and J.G. Jorgensen. 1998. Spring Field Report, March to May 1998. NBR 66: 30-55.
Recommended Citation
Silcock, W.R., and J.G. Jorgensen. 2023. Mew Gull (Larus brachyrhynchus). In Birds of Nebraska — Online. www.BirdsofNebraska.org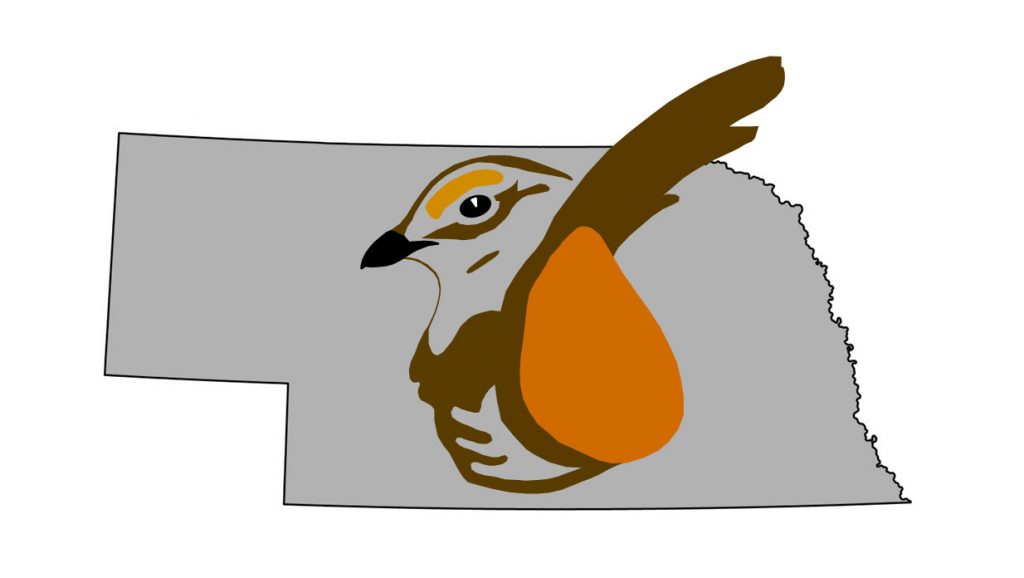 Birds of Nebraska – Online
Updated 13 Oct 2023