Cairina moschata
Status: There are no accepted records.
Taxonomy: No subspecies are recognized (https://avibase.ca/8DE14046).
Comments: Wild Muscovy Ducks occur in the US only in the Rio Grande River Valley, Texas, where they became established around 1984 after expanding their range northward (Eitniear et al 2020).
Elsewhere, established feral Muscovy Duck populations occur in several areas of the southern US, mostly in Florida and southern Texas where numbers are sufficient to largely avoid hybridization with domestic type Mallards and various "park ducks". Domestic Muscovy Duck types, often as hybrids with various other "park ducks", are common in parks, including those in Nebraska (Muscovy Duck x Mallard (hybrid) – Birds of Nebraska – Online (outdoornebraska.gov). Such domestic type Muscovy hybrids are usually distinguishable by white blotches on the body plumage (Eitniear et al 2020).
There is one record of a phenotypic Muscovy Duck in Nebraska, a single bird at Lakeside Park, Douglas Co 13 Jan 2018 (Peterson, eBird.org); its provenance is unknown.
Images
Abbreviations used in text
WMA: Wildlife Management Area (State)
Literature Cited
Eitniear, J.C., R. Bribiesca-Formisano, C.I. Rodríguez-Flores, C.A. Soberanes-González, and M.d.C. Arizmendi. 2020. Muscovy Duck (Cairina moschata), version 1.0. In Birds of the World (T. S. Schulenberg, Editor). Cornell Lab of Ornithology, Ithaca, NY, USA. https://doi.org/10.2173/bow.musduc.01.
Recommended Citation
Silcock, W.R., and J.G. Jorgensen. 2022. Muscovy Duck ( Cairina moschata ). In Birds of Nebraska — Online. www.BirdsofNebraska.org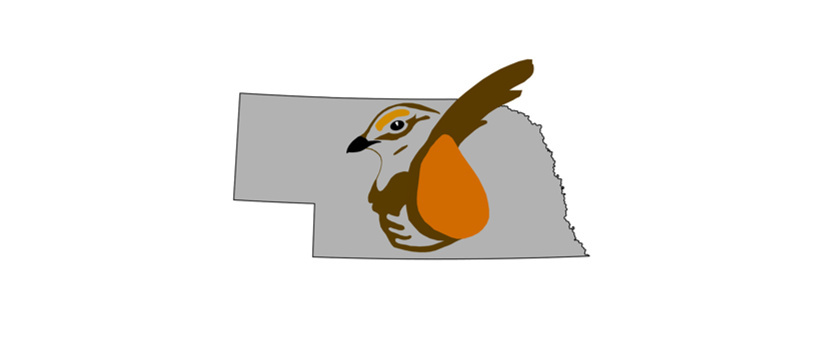 Birds of Nebraska – Online
Updated 29 Nov 2022