Aratinga nenday
Status: No accepted records.
Taxonomy: No subspecies are recognized (Gill and Donsker 2017).
Comments: A pair with bands, considered to be obvious escapes, were seen flying around a sunflower patch at a Lincoln, Lancaster Co golf course 22-23 Sep 1990 (Thomas Labedz, personal communication).
Caged birds have been released in some areas of the US where self-sustaining populations have established; these are Los Angeles, California, San Antonio, Texas, and several areas of Florida including St. Petersburg, Pasco County, St. Augustine, Manatee County, Broward County, and Miami-Dade County (Wikipedia, https://en.wikipedia.org/wiki/Nanday_parakeet).
Literature Cited
Gill, F., and D. Donsker (Eds). 2017. IOC World Bird List (v 7.3), accessed 30 January 2018.
Recommended Citation
Silcock, W.R., and J.G. Jorgensen. 2018. Nanday Parakeet (Aratinga nenday). In Birds of Nebraska — Online. www.BirdsofNebraska.org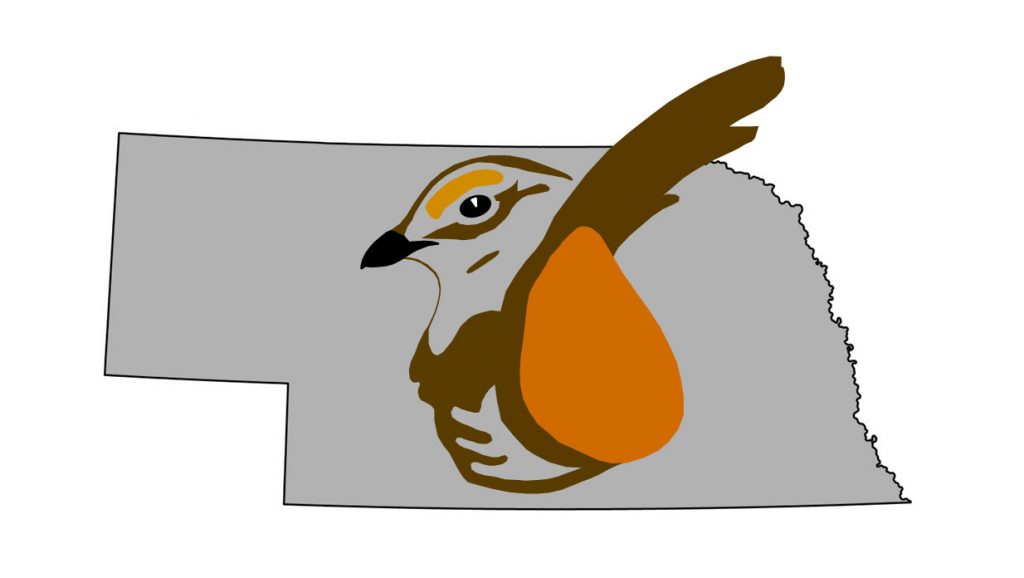 Birds of Nebraska – Online
Updated 13 Jul 2018