Circus hudsonius
Status: Common regular spring and fall migrant statewide. Uncommon regular winter visitor statewide. Rare, locally uncommon, regular breeder central and west.
Summer and migration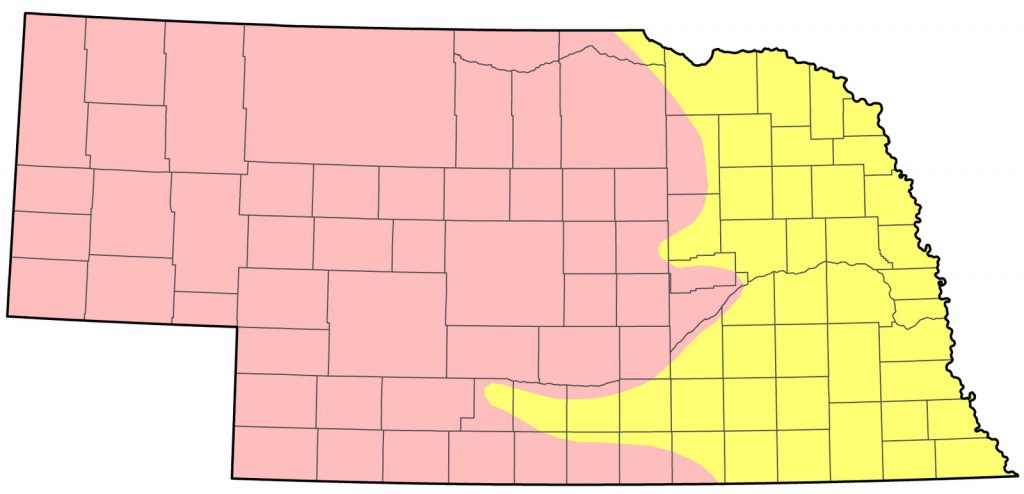 Winter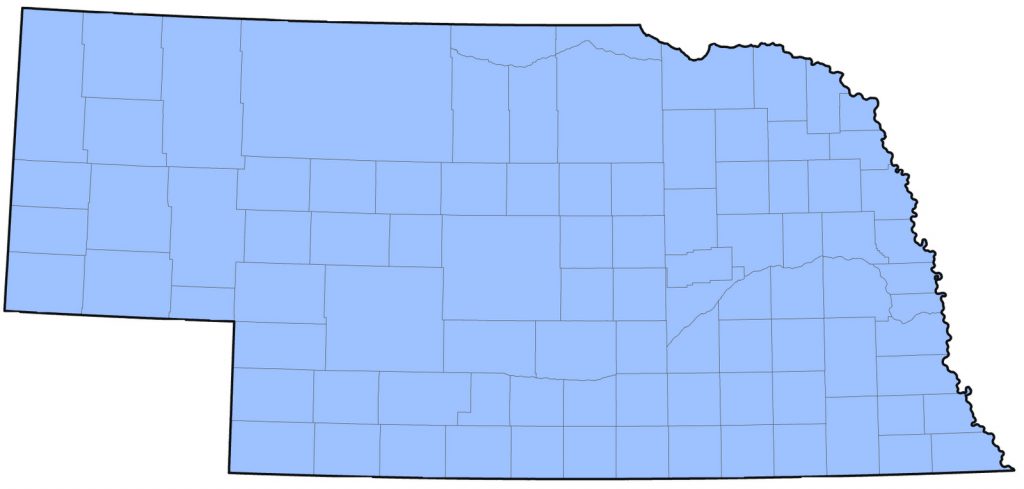 Documentation: Specimen: UNSM ZM10319, 8 Oct 1960 Gage Co.
Taxonomy: Traditionally there are two subspecies recognized, cyaneus in Eurasia, and hudsonius in the Americas, but recently, each was raised to species level (Chesser et al 2017).
Nebraska birds are hudsonius.
Spring: Following severe winters with extensive snow cover, a clear movement of this species may be seen coincident with the thaw, typically in Mar, although large concentrations are unusual. Migration is typically over by late Apr and early May, when non-breeding sub-adults predominate. May sightings are suggestive of local nesting.
High counts: 55 in the Panhandle 15 Apr 2001, 41 in the Rainwater Basin 9 Mar 2011, and 30-40 in southwest Nebraska 30 Mar 2004.
Summer: Northern Harriers may nest anywhere in the state where wet meadows occur (Ducey, 1988, Mollhoff 2016), although, as might be expected, most reports during the breeding season are from the Panhandle and Sandhills, where extensive marsh habitat and grassland exists (Mollhoff 2016). Breeding numbers may not be large however; the Nebraska Breeding Bird Atlas found "disappointingly few reports from the Sandhills" during 1984-1989 (Mollhoff 2001). Breeding may have occurred regularly in the Rainwater Basin up until the late 20th Century, but Jorgensen (2012) noted there were no nesting records since the 1980s. Mollhoff (2016) showed a marked decrease in observations in the Rainwater Basin between between the first BBA (1984-1989) and second BBA (2006-2012). Numbers and breeding locations fluctuate according to prey availability; the species is essentially nomadic from year to year (Smith et al 2020).
Breeding Phenology:
Nest-building: 10 Apr-29 May
Eggs: 24 Apr-14 Jul (Mollhoff 2022)
Nestlings: 6 Apr- 26 Jun
Fledglings: 26 Jun- 6 Jul
Fall: No distinct fall movement is evident, although fall arrivals where breeding was not known to occur are in late Aug and early to mid-Sep. Peak numbers are seen in Oct, and individuals linger into winter if snow cover allows successful hunting.
High counts: 54 at Lake McConaughy, Keith Co 12 Oct 1997, 52 there 27 Dec 2006, 34 in the western Panhandle 16 Oct 1999, and 28 (including 20 males) in the Rainwater Basin 19 Oct 2002.
Winter: Harriers are present in appropriate habitat statewide during open winters, and can occur in large numbers given suitable conditions; 56 were counted at dusk at Lake McConaughy 25 Feb 2006. During severe winters with extensive snow cover, the species may be absent entirely. Males tend to predominate in Nebraska in winter.
High counts: 56 at Lake McConaughy 25 Feb 2006, 29 ("almost all males") between Bellevue and Red Cloud 9 Jan 2002, and 16 in the southern Panhandle 3 Feb 2001.
Abbreviations
UNSM: University of Nebraska State Museum
Literature Cited
Chesser, R.T., K.J. Burns, C. Cicero, J.L. Dunn, A.W. Kratter, I.J. Lovette, P.C. Rasmussen, J. V. Remsen, Jr., J.D. Rising, D.F. Stotz, and K. Winker. 2017. Fifty-eighth supplement to the American Ornithological Society's Check-list of North American Birds. Auk 134: 751-773.
Ducey, J.E. 1988. Nebraska birds, breeding status and distribution. Simmons-Boardman Books, Omaha, Nebraska, USA.
Jorgensen, J.G. 2012. Birds of the Rainwater Basin, Nebraska. Nebraska Game and Parks Commission, Lincoln, Nebraska, USA.
Mollhoff, W.J. 2001. The Nebraska Breeding Bird Atlas 1984-1989. Nebraska Ornithologists' Union Occasional Papers No. 7. Nebraska Game and Parks Commission, Lincoln, Nebraska, USA.
Mollhoff, W.J. 2016. The Second Nebraska Breeding Bird Atlas. Bull. Univ. Nebraska State Museum Vol 29. University of Nebraska State Museum, Lincoln, Nebraska, USA.
Mollhoff, W.J. 2022. Nest records of Nebraska birds. Nebraska Ornithologists' Union Occasional Paper Number 9.
Smith, K.G., S.R. Wittenberg, R.B. Macwhirter, and K.L. Bildstein. 2020. Northern Harrier (Circus hudsonius), version 1.0. In Birds of the World (P. G. Rodewald, Editor). Cornell Lab of Ornithology, Ithaca, NY, USA. https://doi.org/10.2173/bow.norhar2.01
Recommended Citation
Silcock, W.R., and J.G. Jorgensen. 2023. Northern Harrier (Circus hudsonius). In Birds of Nebraska — Online. www.BirdsofNebraska.org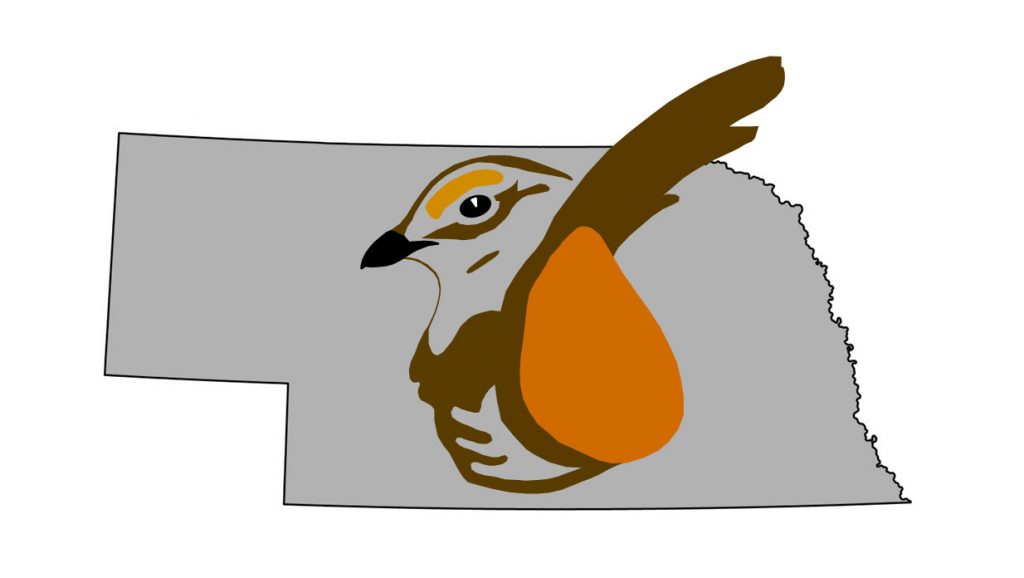 Birds of Nebraska – Online
Updated 13 Jun 2023