Surnia ulula caparoch
Status: Accidental in winter.
Documentation: Specimen: HMM 1231, Sheridan Co, 8 Dec 1912.
Taxonomy: Three subspecies are recognized, two in Eurasia and one, caparoch, in North America (Pyle 1997).
Record: There is one record.
8 Dec 1912, Sheridan Co (cited above).
The single documented record, the specimen cited above, is a male collected by Walter Moore in Sheridan Co 8 Dec 1912 (Swenk, Notes After 1925; Bray et al 1986). Oddly, this record occurred in a non-invasion year for the species (see Duncan and Duncan 2020).
Another specimen, reportedly shot near Raymond in Nov 1891 by one E.R. Mockett and examined by Bruner and Eiche (Bruner et al 1904), cannot now be located (Bray et al 1986).
Comments: There is a single record for South Dakota 12-26 Jan 1978 (Tallman et al 2002), and two for Iowa, 25 Dec 1981-25 Feb 1982 and 12 Feb- 15 Mar 2005 (IOURC), accessed Oct 2023). This species occurs irregularly during invasion years in Minnesota (Eckert 1994) and possibly in extreme northwest Wyoming (Faulkner 2010).
Abbreviations
HMM: Hastings Municipal Museum
IOURC: Iowa Ornithologists' Union Records Committee
Literature Cited
Bray, T.E., B.K. Padelford, and W.R. Silcock. 1986. The birds of Nebraska: A critically evaluated list. Published by the authors, Bellevue, Nebraska, USA.
Bruner, L., R.H. Wolcott, and M.H. Swenk. 1904. A preliminary review of the birds of Nebraska, with synopses. Klopp and Bartlett, Omaha, Nebraska, USA.
Duncan, J.R. and P.A. Duncan. 2020. Northern Hawk Owl (Surnia ulula), version 1.0. In Birds of the World (S. M. Billerman, Editor). Cornell Lab of Ornithology, Ithaca, NY, USA. https://doi.org/10.2173/bow.nohowl.01.
Eckert, K. 1994. A Birder's Guide to Minnesota. Williams Publications, Inc., Plymouth, Minnesota, USA
Faulkner, D.W. 2010. Birds of Wyoming. Roberts and Company, Greenwood Village, Colorado, USA.
Pyle, P. 1997. Identification Guide to North American Birds. Part I, Columbidae to Ploceidae. Slate Creek Press, Bolinas, California, USA.
Swenk, M.H. Notes after 1925. Critical notes on specimens in Brooking, Black, and Olson collections made subsequent to January 1, 1925. Handwritten manuscript in the Nebraska Ornithologists' Union Archives, University of Nebraska State Museum, Lincoln, Nebraska, USA
Tallman, D.A., Swanson, D.L., and J.S. Palmer. 2002. Birds of South Dakota. Midstates/Quality Quick Print, Aberdeen, South Dakota, USA.
Recommended Citation
Silcock, W.R., and J.G. Jorgensen. 2023. Northern Hawk-Owl (Surnia ulula). In Birds of Nebraska — Online. www.BirdsofNebraska.org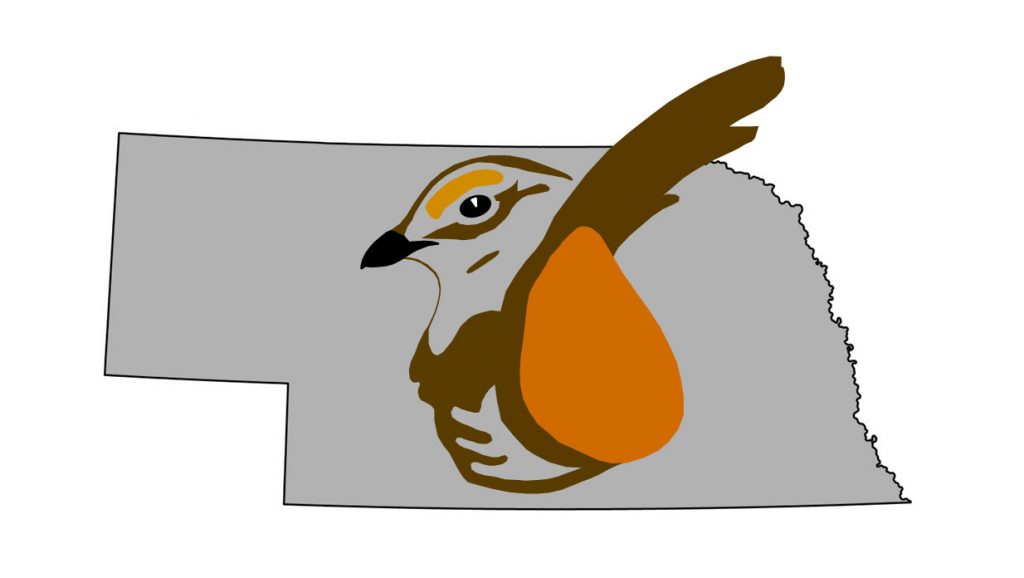 Birds of Nebraska – Online
Updated 29 Oct 2023