Euplectes franciscanus
Status: No accepted records.
Taxonomy: Two subspecies are recognized, both in east-central Africa (Gill and Donsker 2017).
Comments: A male on the University of Nebraska – Omaha campus, Douglas Co 29 Sep 2016 was unexpected; photo above. There are no known established populations closer than Houston, Texas and southern California.
A reference to the above sighting as a female on 27 Sep 2016 (Silcock 2016) was in error.
Images
Literature Cited
Gill, F., and D. Donsker (Eds). 2017. IOC World Bird List (v 7.3), accessed 30 January 2018.
Silcock, W.R. 2016. Fall Field Report, August-November 2016. NBR 84: 154-179.
Recommended Citation
Silcock, W.R., and J.G. Jorgensen. 2018. Northern Red Bishop (Euplectes franciscanus). In Birds of Nebraska — Online. www.BirdsofNebraska.org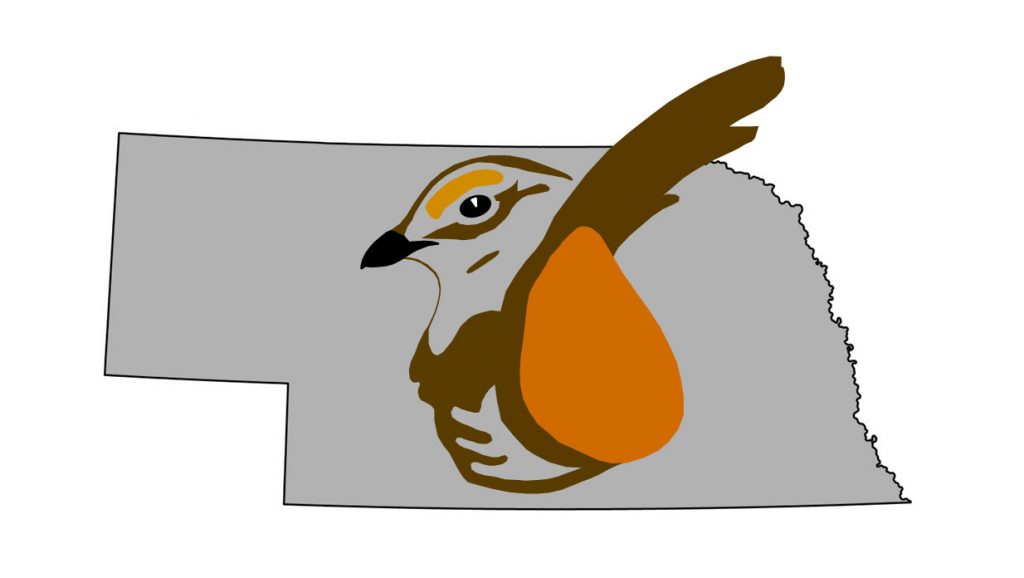 Birds of Nebraska – Online
Updated 8 Aug 2018