Stelgidopteryx serripennis
Status: Common regular spring and fall migrant and breeder statewide.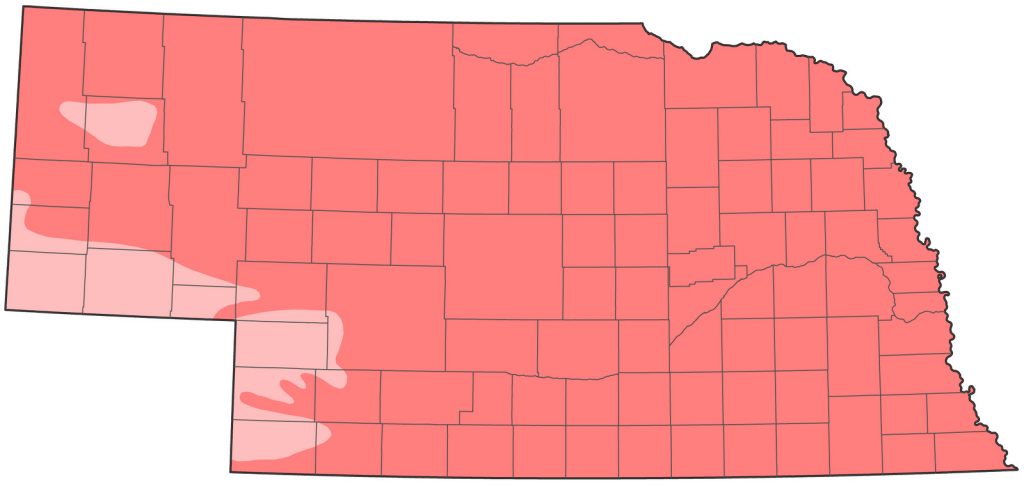 Documentation: Specimen: UNSM ZM6454, 7 Jun 1901 Gage Co.
Taxonomy: There are six subspecies recognized by most authorities (Gill and Donsker 2017, Pyle 1997), four restricted to Mexico and Central America, and two in the USA: serripennis of southeast Alaska and southern Canada south to west-central, south-central, and southeast USA, and psammochroa (for gender agreement, see Dickinson and Christidis 2014) of the southwest USA to southwest Mexico.
Nebraska birds are presumed serripennis.
Spring: Mar 30, Apr 1, 1 <<<>>> summer
Peak migration occurs in mid-May.
High counts: 317 in Dixon Co 11 May 1996, 250 at Fremont, Dodge Co 5 May 1999, and 235 in Lancaster Co 12 May 2002.
Summer: Breeding birds are distributed fairly evenly over the state, except perhaps for parts of the north and northwest. Rosche (1982) considered it "uncommon" as a breeder in the northwest, and Bray (1994) assigned it similar status at NNF Halsey.
Preferred nesting habitat is dirt or sand banks and road cuts near wooded rivers and streams, although a group of 6-8 nests was located on rock walls at Indian Cave SP, Richardson Co in 2002 (Mollhoff 2004). An unusual concentration of nesting birds was a colony of about 40 nests in Lancaster Co in 1982 (Williams 1982).
Breeding Phenology:
Nest Building: 21 Apr-15 May
Eggs: 20 May- 15 Jul (Mollhoff 2022)
Nestlings: 25 May- 29 Jun
Dependent Fledglings: 3-16 Jul
High counts: 300 in southern Lincoln Co 6 Jul 2002, and 60 near Franklin, Franklin Co 28 Jun 2019.
Fall: summer <<<>>> Sep 30, Oct 1, 1 (east); summer <<<>>> Sep 21, 23, 23 (elsewhere)
Later dates in the east are 3 Oct 2011 Lancaster Co, 5 Oct 2018 Otoe Co, 8 Oct 2009 Otoe Co, 8 Oct 2014 Lancaster Co, 11 Oct 2013 Nemaha Co, 11 Oct 2013 Richardson Co, 12 Oct 2018 Sarpy Co, and 17 Oct 2009 Otoe Co.
Flocks begin to form in Jul, with small groups eventually joining larger aggregations. One hundred were estimated in a flock at Lake Wanahoo, Saunders Co 8 Jul 2018, 85 were at Jack Sinn WMA, Lancaster Co 15 Jul 2012, and several small groups totaling about 200 birds were in Nemaha Co 25 Jul 2010.
Peak migration probably is 23 Aug-15 Sep, according to Johnsgard (1980) and High Counts (below). Departure is generally completed by mid-Sep over most of the state, but at least a week later in the east. De Jong (2020) suggested that eastern birds in North America delay migration due to earlier initiation of pre-basic molt than in western birds (Rocky Mountains westward).
High counts: 1000 in Cherry Co 25 Aug, 550 in northeast Otoe Co 6 Aug 2000, 400 in Burt Co 3 Sep 2018, and 310 at Nebraska City, Otoe Co 16 Sep 2006.
Images
Abbreviations
NNF: Nebraska National Forest
SP: State Park
UNSM: University of Nebraska State Museum
WMA: Wildlife Management Area (State)
Literature Cited
Bray, T.E., B.K. Padelford, and W.R. Silcock. 1986. The birds of Nebraska: A critically evaluated list. Bellevue, Nebraska, USA.
De Jong, M.J. 2020. Northern Rough-winged Swallow (Stelgidopteryx serripennis), version 1.0. In Birds of the World (A. F. Poole and F. B. Gill, Editors). Cornell Lab of Ornithology, Ithaca, NY, USA. https://doi.org/10.2173/bow.nrwswa.01.
Dickinson, E.C., and L. Christidis, eds. 2014. The Howard and Moore Complete Checklist of the Birds of the World. Fourth edition Vol. 2. Aves Press, Eastbourne, UK.
Gill, F., and D. Donsker (Eds). 2017. IOC World Bird List (v 7.3), accessed 30 January 2018.
Johnsgard, P.A. 1980. A preliminary list of the birds of Nebraska and adjacent Great Plains states. Lincoln, Nebraska, USA.
Mollhoff, W.J. 2004. The 2002 Nebraska Nesting Report. NBR 72: 153-158.
Mollhoff, W.J. 2022. Nest records of Nebraska birds. Nebraska Ornithologists' Union Occasional Paper Number 9.
Pyle, P. 1997. Identification Guide to North American Birds. Part I, Columbidae to Ploceidae. Slate Creek Press, Bolinas, California, USA.
Rosche, R.C. 1982. Birds of northwestern Nebraska and southwestern South Dakota, an annotated checklist. Cottonwood Press, Crawford, Nebraska, USA.
Williams, F. 1982. Southern Great Plains Region. American Birds 36: 992-995.
Recommended Citation
Silcock, W.R., and J.G. Jorgensen. 2022. Northern Rough-winged Swallow (Stelgidopteryx serripennis). In Birds of Nebraska — Online. www.BirdsofNebraska.org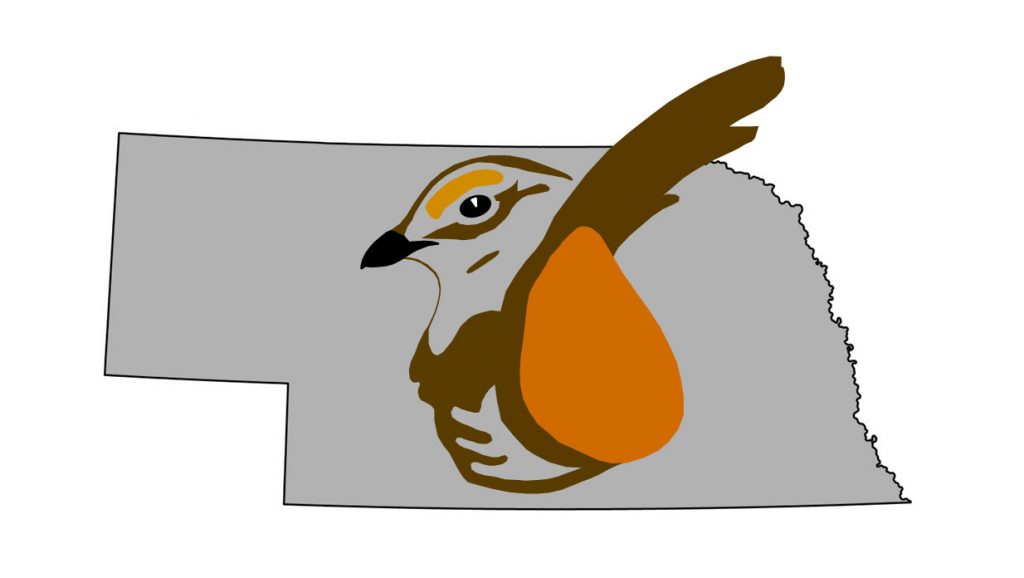 Birds of Nebraska – Online
Updated 25 Dec 2022