Spatula clypeata x Mareca strepera
Status: Rare casual spring migrant central
Records: There are three records:
20 Mar 2015 Harlan Co Reservoir, Harlan Co (Skaggs, eBird.org)
9 May 2020 York Co (Willison, eBird.org)
9 May 2020 York Co (Peterson, eBird.org). Likely same bird as preceding; eBird locations are about three miles apart.
Comments: Thought to hybridize with Mallard, Northern Pintail, Northern Shoveler, and American Wigeon in the wild (Leschack et al 2020). According to "Bird Hybrids", this is a "highly distinctive hybrid", and surprisingly exhibits a pale cheek, although the latter, as well as the bronze-colored cap, is shared by other Gadwall hybrids (Bird Hybrids: Gadwall x Northern Shoveler).
Although there are about 15 records of this hybrid on the Great Plains and 40+ for North America (eBird.org, accessed Feb 2017), there are only two records for Nebraska.
Images
Literature Cited
Leschack, C. R., S. K. McKnight, and G. R. Hepp (2020). Gadwall (Mareca strepera), version 1.0. In Birds of the World (S. M. Billerman, Editor). Cornell Lab of Ornithology, Ithaca, NY, USA. https://doi.org/10.2173/bow.gadwal.01.
Recommended Citation
Silcock, W.R., and J.G. Jorgensen. 2022. Northern Shoveler x Gadwall (hybrid) (Spatula clypeata x Mareca strepera). In Birds of Nebraska — Online. www.BirdsofNebraska.org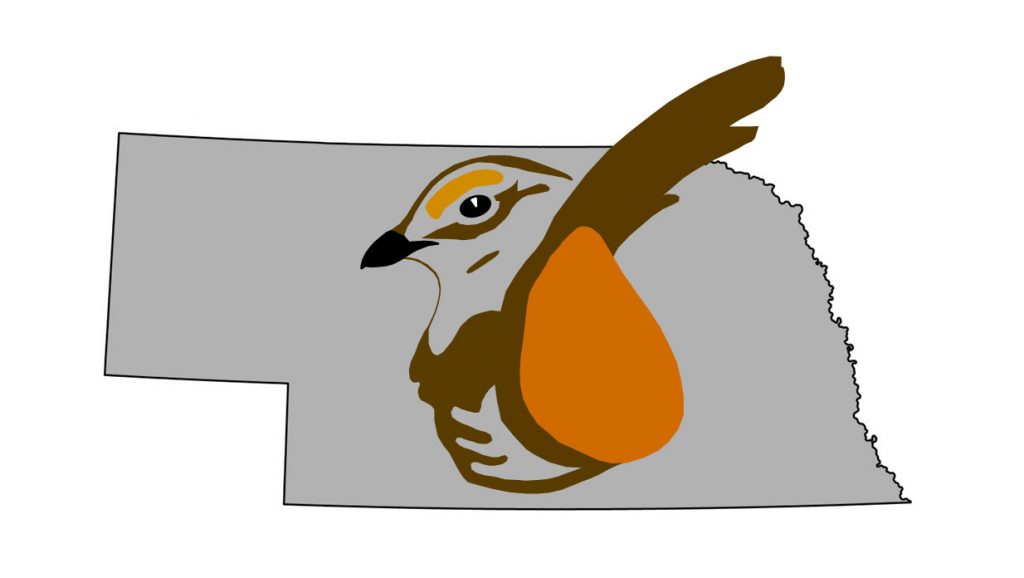 Updated 19 February 2021