Lanius borealis
Status: Fairly common regular winter visitor statewide.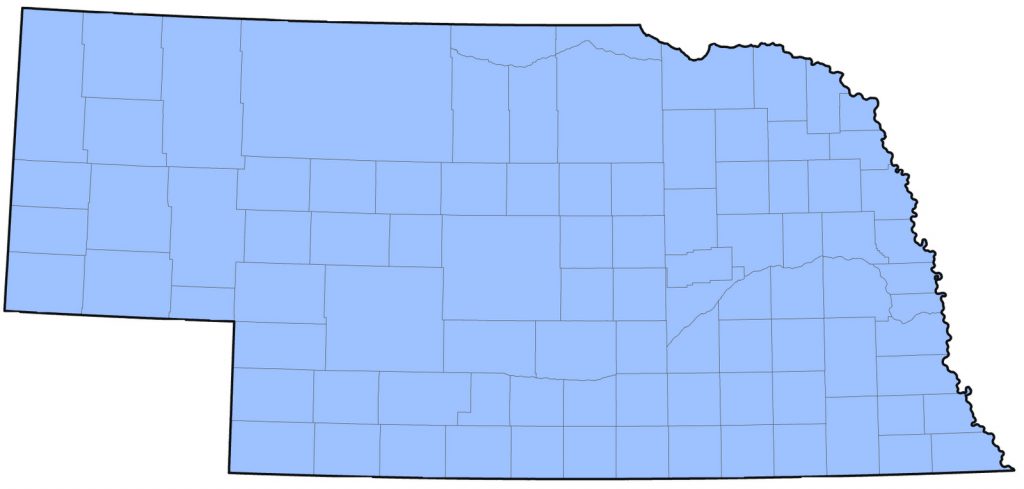 Documentation: Specimen: UNSM ZM6747, Mar 1900 Lancaster Co.
Taxonomy: Chesser et al (2017) recognized separate species in the Eastern and Western Hemispheres, L. excubitor Great Gray Shrike of Eurasia, and L. borealis Northern Shrike of North America. We follow this treatment here.
Pyle (1997), Gill and Donsker (2017) and Clements et al (2017) synonymize within L. borealis western invictus and eastern borealis; the latter authors basing their decision on Phillips (1986). Phillips (1986) stated "AOU's recognition of L. e. "invictus" … amusingly illustrates the disdain of zoo-politicians for mere facts"; Ridgway "long ago correctly synonymized invictus" [with borealis].
We follow Phillips (1986) but note here information regarding distribution in Nebraska of the former subspecies. According to AOU (1957), invictus, the western subspecies, wintered throughout Nebraska while borealis, the eastern subspecies, wintered westward to eastern Nebraska and Kansas. Two specimens from Hall Co were invictus, while one from Dakota Co was an intergrade (DuMont 1933). A specimen, UNSM ZM11413, collected in Logan Co 28 Feb 1937 was thought to be the westernmost record of borealis, although Swenk considered it an intergrade, albeit closer to borealis than invictus (Glandon and Glandon 1937).
Winter: Oct 14, 15, 16 <<<>>> Apr 13, 14, 15
Earlier dates are 11 Oct 2021 Lancaster Co, and 12 Oct 2018 Dawes Co.
Arrival is mainly in late Oct, a few days earlier in the north and west.
Later dates are 21 Apr 2022 Keya Paha Co, 1 May 2016 Kimball Co, and 10 May 2005 at NNF Halsey, Thomas Co, one compared to a nearby Loggerhead Shrike.
Departure is generally complete by early Apr, although most depart by late Mar.
Northern Shrikes are found statewide but are less numerous in the extreme southeast. The highest CBC single count total is 11, recorded five times. The highest overall CBC totals are 47 in 2013 and 35 in 1988-89, and lowest is one, in 1980-81. A total of 45 were counted in western Nebraska Dec-Mar 1999-2000 and 19 there 27-30 Dec 2007 (Stephen J. Dinsmore, personal communication).
High counts: 15 near Scottsbluff, Scotts Bluff Co 2 Jan 1999, 12 on the Calamus-Loup CBC 27 Dec 1998, and 10 there 28 Dec 2010.
Images
Abbreviations
CBC: Christmas Bird Count
NNF: Nebraska National Forest
UNSM: University of Nebraska State Museum
Literature Cited
Chesser, R.T., K.J. Burns, C. Cicero, J.L. Dunn, A.W. Kratter, I.J. Lovette, P.C. Rasmussen, J. V. Remsen, Jr., J.D. Rising, D.F. Stotz, and K. Winker. 2017. Fifty-eighth supplement to the American Ornithological Society's Check-list of North American Birds. Auk 134: 751-773.
Clements, J.F., T.S. Schulenberg, M.J. Iliff, D. Roberson, T.A. Fredericks, B.L. Sullivan, and C.L. Wood. 2017. The eBird/Clements checklist of birds of the world: v2017. http://www.birds.cornell.edu/clementschecklist/download/
DuMont, P.A. 1933. Some Nebraska bird records in the Talbot Collection. NBR 1: 64.
Gill, F., and D. Donsker (Eds). 2017. IOC World Bird List (v 7.3), accessed 30 January 2018.
Glandon, E.W., and R. Glandon. 1937. More bird identifications for Logan County. NBR 5: 29-31.
Phillips, A.R. 1986. The known birds of North and Middle America. Part 1. Phillips, Denver, Colorado, USA.
Pyle, P. 1997. Identification Guide to North American Birds. Part I, Columbidae to Ploceidae. Slate Creek Press, Bolinas, California, USA.
Recommended Citation
Silcock, W.R., and J.G. Jorgensen. 2022. Northern Shrike (Lanius borealis). In Birds of Nebraska — Online. www.BirdsofNebraska.org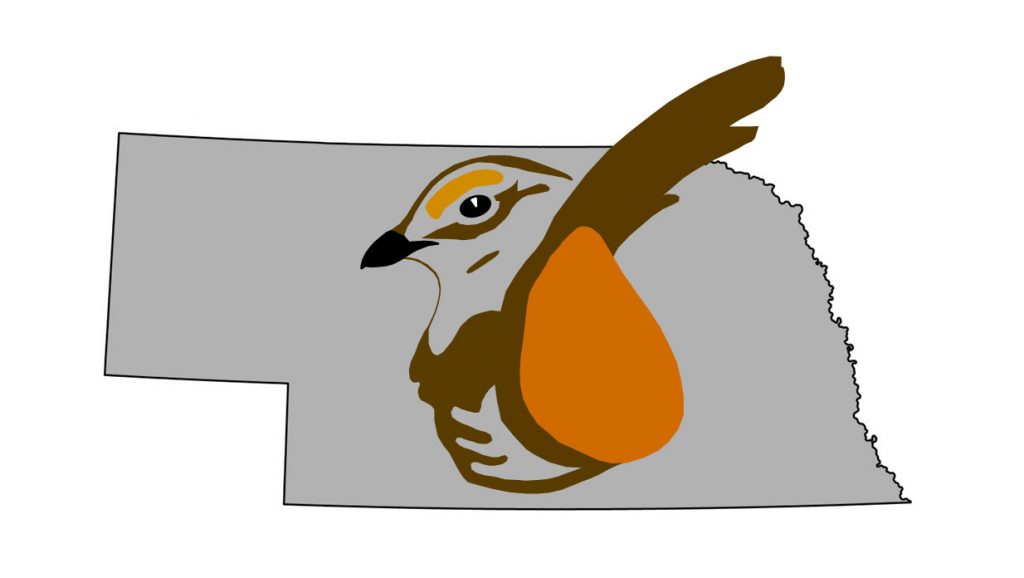 Birds of Nebraska – Online
Updated 25 Jun 2022