Parkesia noveboracensis
Status: Fairly common regular spring and fall migrant east and central, uncommon west.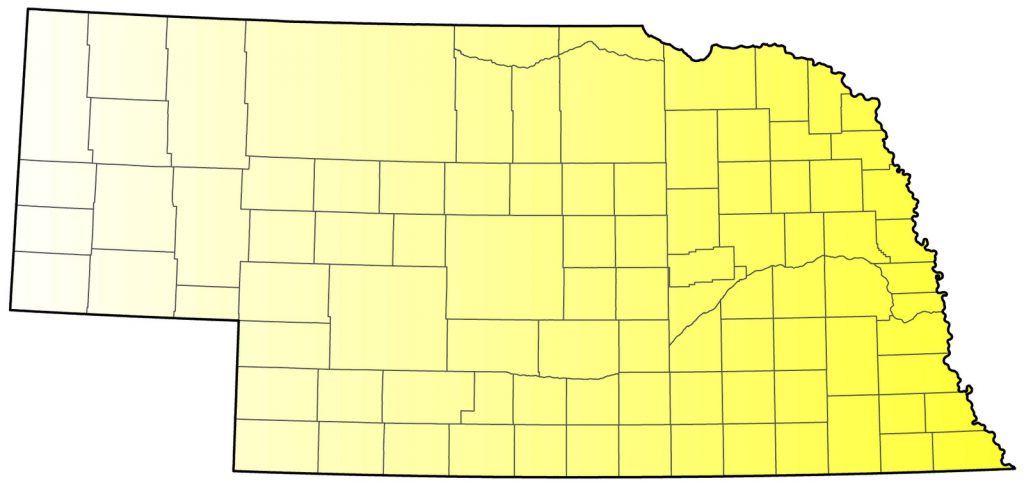 Documentation: Specimen: UNSM ZM10770, 8 May 1909 South Bend, Cass Co.
Taxonomy: No subspecies are currently recognized (Pyle 1997, Whitaker and Eaton 2020).
Spring: Apr 23, 24, 24 <<<>>> May 27, 28, 28
Earlier dates are 9 Apr 2011 Dodge Co, 17 Apr 2011 Lancaster Co, and 19 Apr 2017 Douglas Co.
Later dates are 31 May 1982 banded Sarpy Co, 4 Jun 2005 Wind Springs Ranch, Sioux Co, 4 Jun 2015 Dixon Co, 8 Jun 1953 specimen, HMM 28197, Holstein, Adams Co, and 13 Jun 1997 Dundy Co. A report for 1 Jul 1979 in Sioux Co was questioned by Rosche (1982).
Most reports with earlier dates are undocumented and are probably of misidentified Louisiana Waterthrushes.
High counts: 28 in Sarpy Co 11 May 1996, including 21 at Fontenelle Forest, 21 at Dodge Park, Douglas Co, on 10 May 1995, and 20 at Fontenelle Forest 9 and 10 May 1994.
A total of 70+ were reported in 2019, and 123 in 2021.
Fall: Aug 18, 19, 20 <<<>>> Sep 26, 26, 27
Earlier dates are 11 Aug 2020 Buffalo Co, and 12 Aug 2022 Brown Co.
Later dates are 4 Oct 2004 Dodge Co, 6 Oct 2018 Sarpy Co, and 8 Oct 2015 Lancaster Co.
An extremely late report was of one seen 8 Dec 1993 at Fontenelle Forest (Grzybowski 1994), and possibly the same bird was noted there the next fall 13 Oct-21 Dec 1994 (Alt 1994; Silcock and Rosche 1994, Silcock 1995).
Migrants arrive in late Aug and depart by late Sep.
There are about 36 reports away from the east in the period 18 Aug-24 Sep; slightly more than half of these reports are from the Panhandle.
High counts: 8 in Washington Co 11 Sep 1995 and 5 at Oliver Reservoir, Kimball Co 31 Aug 2000.
Comments: There is an extraordinary report of a female with an active brood patch banded in Fontenelle Forest 15 Jun 1983 and still present 18 Jun (Green 1985). However, the information reported in Green (1985) is apparently incorrect; based on data archived at the Bird Banding Laboratory, this Northern Waterthrush was actually banded 31 May 1982 (Danny Bystrak, personal communication, 2016).
The identity of a well-described waterthrush at Fort Falls Trail, Fort Niobrara NWR, Cherry Co 10 Jul 2019 was, however, equivocal; it would be very early for a migrant Northern and far out of range for a breeding Louisiana. However, breeding Louisiana Waterthrushes were discovered there in 2021 (see that species).
There is no evidence that this species ever bred in Nebraska; Mollhoff (2022) presented a detailed discussion of the few purported reports. An often-cited report is that Northern Waterthrush has bred in Sioux Co (AOU 1983; Bent 1953), apparently due to a statement made by Ridgway (1902) when he described the western race notabilis and mentioned Sioux Co, Nebraska as part of the southeastern extent of the breeding range. It is not known upon what basis Ridgway made this statement, although Northern Waterthrush does breed as close as Medicine Bow National Forest in southeast Wyoming and rarely in north-central Colorado (Faulkner 2010, Andrews and Righter 1992, eBird, accessed 13 Nov 2016).
Images
Abbreviations
HMM: Hastings Municipal Museum
NGPC: Nebraska Game and Parks Commission
UNSM: University of Nebraska State Museum
Literature Cited
Alt, J. 1994. Northern Waterthrush. NBR 62: 150-151.
Andrews, R., and R. Righter. 1992. Colorado birds. Denver Museum of Natural History, Denver, Colorado, USA.
American Ornithologists' Union [AOU]. 1983. The AOU Check-list of North American birds, 6th ed. Allen Press, Lawrence, Kansas, USA.
Bent, A.C. 1953. Life histories of North American Wood Warblers. Bulletin of the United States National Museum 203. Two Parts. Dover Publications Reprint 1963, New York, New York, USA.
Faulkner, D.W. 2010. Birds of Wyoming. Roberts and Company, Greenwood Village, Colorado.
Green, R.C. 1985. Northern Waterthrush. NBR 53: 43.
Grzybowski, J.A. 1994. Southern Great Plains Region. American Birds 48: 222-223.
Mollhoff, W.J. 2022. Nest records of Nebraska birds. Nebraska Ornithologists' Union Occasional Paper Number 9.
Pyle, P. 1997. Identification Guide to North American Birds. Part I, Columbidae to Ploceidae. Slate Creek Press, Bolinas, California, USA.
Ridgway, R. 1902. The birds of North and Middle America. Bulletin of the United States National Museum 50, Part 2.
Rosche, R.C. 1982. Birds of northwestern Nebraska and southwestern South Dakota, an annotated checklist. Cottonwood Press, Crawford, Nebraska, USA.
Silcock, W.R. 1995. Winter Field Report, December-February 1994-95. NBR 63: 14-23.
Silcock, W.R., and R.C. Rosche. 1994. Fall Field Report, August-November 1994. NBR 62: 126-149.
Whitaker, D.M. and S.W. Eaton. 2020. Northern Waterthrush (Parkesia noveboracensis), version 1.0. In Birds of the World (A. F. Poole, Editor). Cornell Lab of Ornithology, Ithaca, NY, USA. https://doi.org/10.2173/bow.norwat.01.
Recommended Citation
Silcock, W.R., and J.G. Jorgensen. 2023. Northern Waterthrush (Parkesia noveboracensis). In Birds of Nebraska — Online. www.BirdsofNebraska.org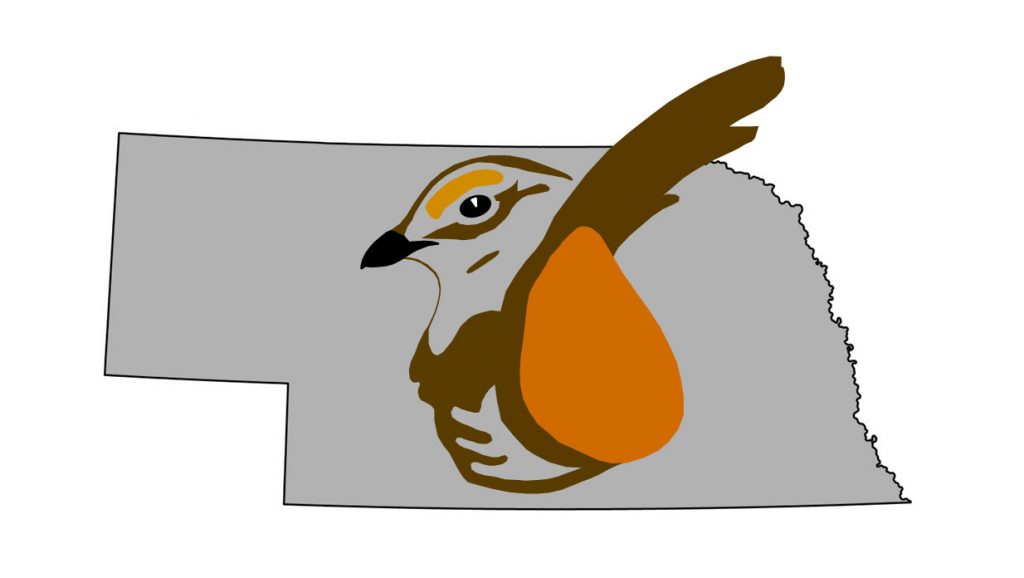 Birds of Nebraska – Online
Updated 27 Jun 2023