Contopus cooperi cooperi
Status: Uncommon regular spring and fall migrant east and west, rare central.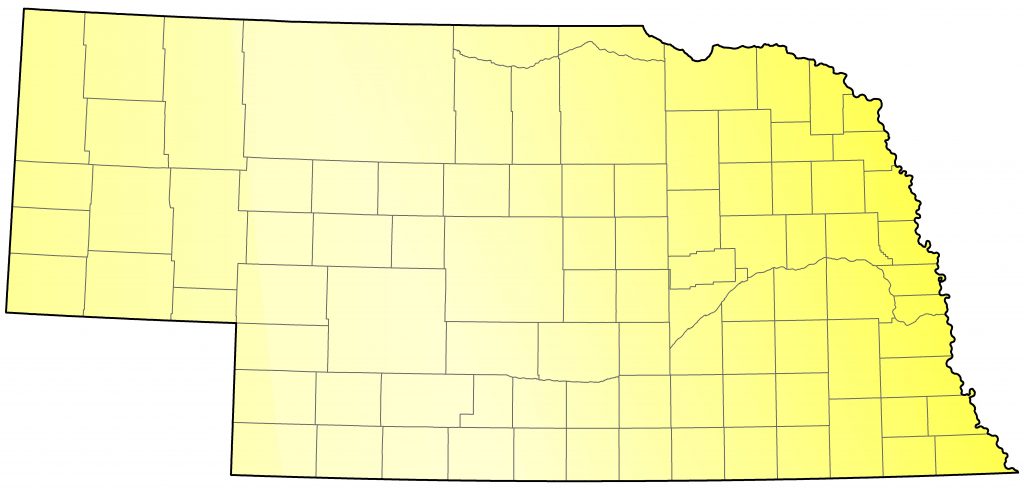 Documentation: UNSM 6401, 14 Jun 1901 Warbonnet Canyon, Sioux Co.
Taxonomy: AOU (1998) noted that this species was previously placed in the monotypic genus Nuttallornis, as N. borealis. Nuttallornis is now merged with Contopus, where the specific epithet cooperi has priority over borealis.
Although AOU (1957) and recent authors (Gill and Donsker 2017, Clements et al 2016) consider Olive-sided Flycatcher monotypic, two subspecies were recognized by Pyle (1997) and by Altman and Sallabanks (2020) based on size; the latter authors believed majorinus to be "diagnosably larger". Subspecies majorinus breeds disjunctly in southern California and Northern Baja California, and cooperi from Alaska to Newfoundland and south to central California and western North Carolina (Pyle 1997).
Although we presume Nebraska migrants are cooperi on geographic grounds, two specimens have been identified as majorinus or intergrades with cooperi. Mickel and Dawson (1920) indicated that the specimen cited above, and another collected at Kimball, Kimball Co 8 Jun 1919 were representative of the slightly larger western subspecies majorinus. Swenk and Dawson (1921) indicated that a female specimen, UNSM ZM10564, taken at Roca, Lancaster Co 4 Sep 1909, was intermediate between borealis (= cooperi) and majorinus; however, the measurements given by Swenk and Dawson (1921), when compared to those given by Pyle (1997), show that the specimen is quite reasonably identified as cooperi.
Spring: May 2, 3, 3 <<<>>> Jun 5, 5, 6
Later dates are 11 Jun 2017 Richardson Co, and a specimen 14 Jun 1901 Warbonnet Canyon, Sioux Co (UNSM ZM6401).
Most reports are from the Missouri River Valley, although migrants occur statewide in declining numbers westward, although fewest reports are in central Nebraska, presumably due to the paucity of woodland. Migration is from early May through early Jun, with a peak mid-late May.
There are a few Panhandle reports, these in the period 5 May-14 Jun. Andrews and Righter (1992) considered it a regular, though rare, migrant in eastern Colorado. Rosche (1982) noted that late spring birds on the Pine Ridge should be monitored for evidence of breeding.
High counts: 4 at Walnut Grove Park, Omaha 24 May 2009, and 4 at UNL East, Lincoln, Lancaster Co 23 May 2020.
Fall: Aug 8, 9, 10 <<<>>> Sep 26, 27, 28
Earlier dates are 1 Aug 2020 Buffalo Co, 5 Aug 2003 Pawnee Co, 5 Aug 2019 Buffalo Co, and 6 Aug 2022 Sioux Co.
Later dates are 1 Oct 2021 Lancaster Co, 5 Oct (Grzybowski 1997), and 25 Oct 1926, a specimen from Inland, Clay Co (HMM 3667).
Migration is from mid-Aug through late Sep.
Reports from the Panhandle are fewer than in the east, in the period 1 Aug-20 Sep; it is probably regular in small numbers there in fall (Rosche 1982). There was a large influx in fall 2018 coincident with large numbers reported in eastern Colorado (eBird.org); in Nebraska, a total of 10-15 were reported 31 Aug-6 Sep 2018.
High counts: 7 in Lancaster Co 3 Sep 2005, 6 at Fontenelle Forest, Sarpy Co 4 Sep 2004, and 4 there 31 Aug 2002.
Images
Abbreviations
HMM: Hastings Municipal Museum
UNSM: University of Nebraska State Museum
Literature Cited
Altman, B. and R. Sallabanks. 2020. Olive-sided Flycatcher (Contopus cooperi), version 1.0. In Birds of the World (A. F. Poole, Editor). Cornell Lab of Ornithology, Ithaca, NY, USA. https://doi.org/10.2173/bow.olsfly.01.
Andrews, R., and R. Righter. 1992. Colorado birds. Denver Museum of Natural History, Denver, Colorado, USA.
American Ornithologists' Union [AOU]. 1957. The AOU Check-list of North American birds, 5th ed. Port City Press, Baltimore, Maryland, USA.
American Ornithologists' Union [AOU]. 1998. The AOU Check-list of North American birds, 7th ed. Allen Press, Lawrence, Kansas, USA.
Clements, J. F., T. S. Schulenberg, M. J. Iliff, D. Roberson, T. A. Fredericks, B. L. Sullivan, and C. L. Wood. 2016. The eBird/Clements checklist of birds of the world: v2016, accessed 30 January 2018.
Gill, F., and D. Donsker (Eds). 2017. IOC World Bird List (v 7.3), accessed 30 January 2018.
Grzybowski, J.A. 1997. Southern Great Plains Region. Field Notes 51: 78-82.
Mickel, C.E., and R.W. Dawson. 1920. Some interesting records of Nebraska birds for the year 1919. Wilson Bulletin 32: 73-79.
Pyle, P. 1997. Identification Guide to North American Birds. Part I, Columbidae to Ploceidae. Slate Creek Press, Bolinas, California, USA.
Rosche, R.C. 1982. Birds of northwestern Nebraska and southwestern South Dakota, an annotated checklist. Cottonwood Press, Crawford, Nebraska, USA.
Swenk, M.H., and R.W. Dawson. 1921. Notes on the distribution and migration of Nebraska birds I. Tyrant Flycatchers (Tyrannidae). Wilson Bulletin 33: 132-141.
Recommended Citation
Silcock, W.R., and J.G. Jorgensen. 2022. Olive-sided Flycatcher (Contopus cooperi). In Birds of Nebraska — Online. www.BirdsofNebraska.org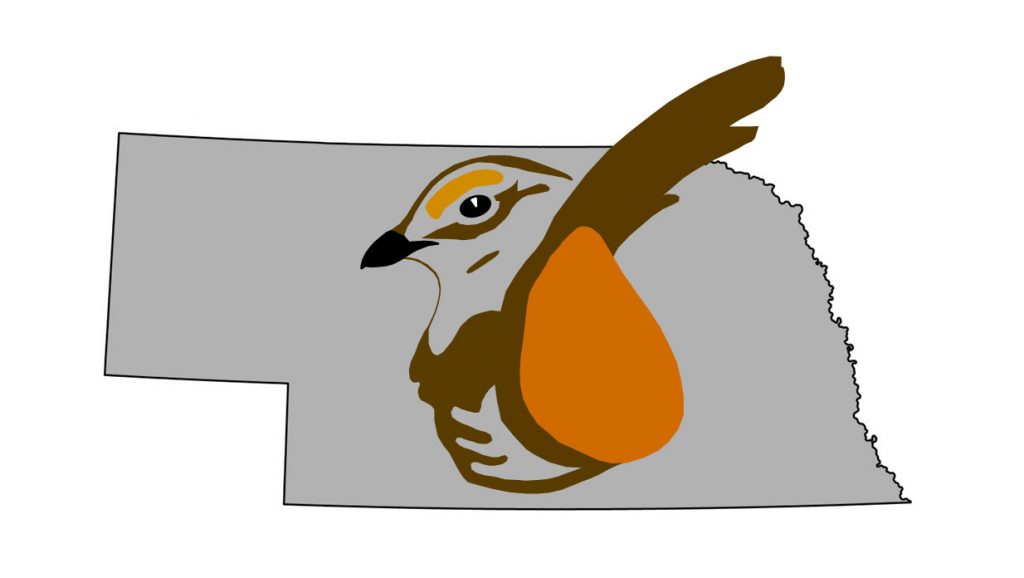 Birds of Nebraska – Online
Updated 23 Dec 2022