Calidris melanotos
Status: Common regular spring migrant east and central, rare west. Common regular fall migrant east and central, fairly common west. Rare casual summer visitor.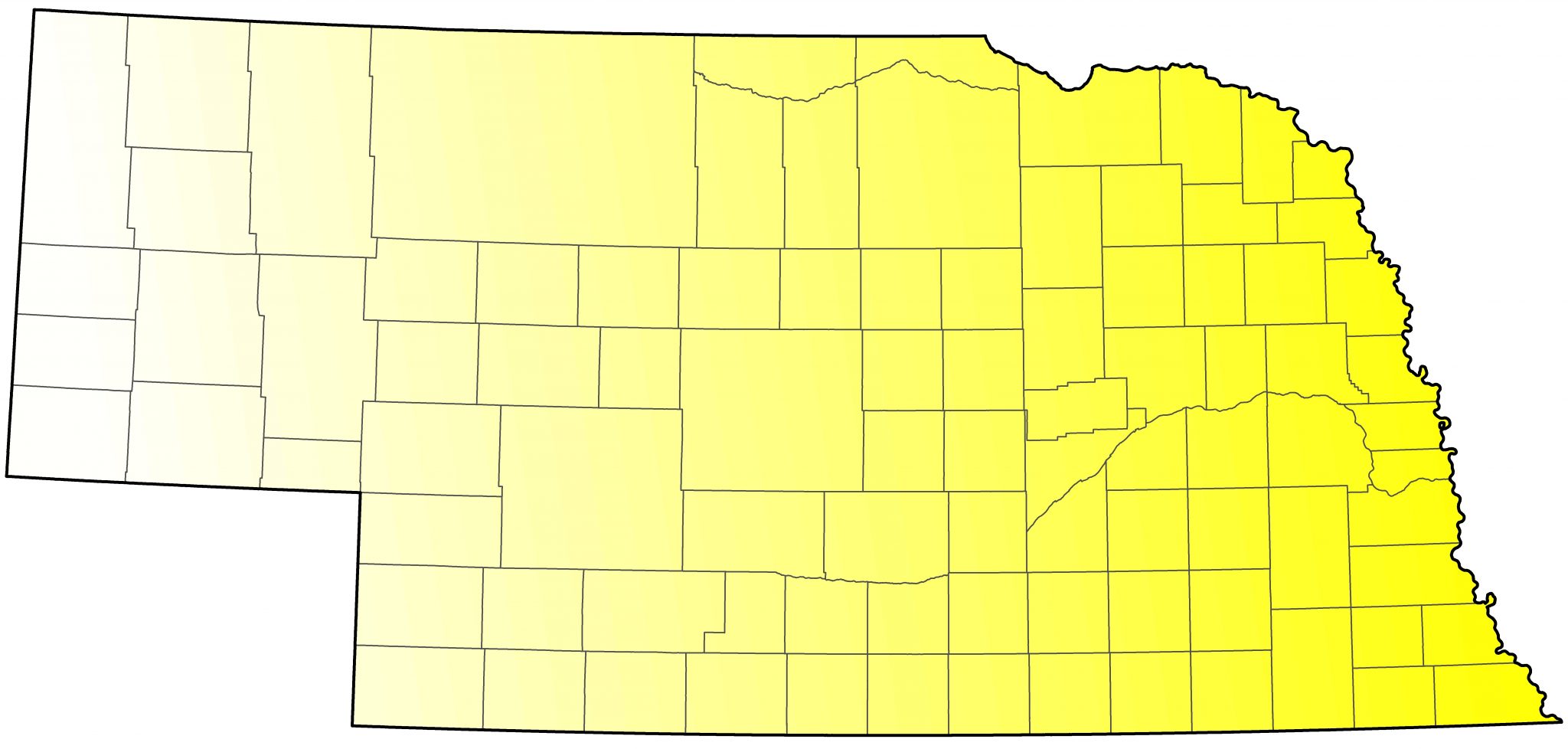 Documentation: Specimen: UNSM ZM12658, 22 Apr 1890 Lancaster Co.
Taxonomy: No subspecies are recognized.
Spring: Mar 18 (Jorgensen 2012), 19, 19 <<<>>> Jun 14, 15, 15
Earlier dates are 14 Mar 2011 Hall Co, 14 Mar 2016 Clay Co, 16 Mar 2011 Hall Co, and 16 Mar 2015 Phelps Co.
Later dates of more than two birds are presumably migrants, such as the 4-5 on 19 and 24 Jun 2005 in the eastern Rainwater Basin (Jorgensen 2012). For dates after 15 Jun see Summer.
Some later Jun records are of injured birds, such as an adult at Harlan Co Reservoir, Harlan Co 20 Jun 2004. One of the late dates above is a specimen, UNSM ZM12663, collected in Lancaster Co 12 Jun 1910.
Arrival is in early Apr and peak numbers occur from the last week of Apr through the first two weeks of May. Large flocks are unusual.
Pectoral Sandpiper is increasingly rare westward; there are only about 40 reports west of Phelps Co, five of these in 2022. Rosche (1994) considered the species casual in spring and listed only two records from the Lake McConaughy region. Brown and Brown (2001) noted "a few records" 22 Apr-30 May in the Keith Co area.
Average stopover period in Nebraska during spring was 14.2 days (Farmer and Wiens 1999).
High counts: 521 in the eastern Rainwater Basin 30 Apr 2000 (including 375 at Mallard Haven WPA, Fillmore Co), 506 there 1-3 May 1998, 400 at Conestoga Lake, Lancaster Co 20 May 2016, and 350 at Father Hupp WMA, Thayer Co 11 May 2007.
Summer:  Dates 16 Jun-8 Jul of 1-2 birds are likely one-year-olds that migrate north somewhat later than adults (Farmer et al 2020) and may not complete migration. These are: 21 Jun 2014 York Co, 21 Jun 2017 Lancaster Co, 23 Jun 2017 Saunders Co, 23 Jun 2017 Lancaster Co, two on 24 Jun 2001 eastern Rainwater Basin, two on 24 Jun 2014 Tamora WPA, Seward Co, 30 Jun 1967 Garden Co, 25 Jun-2 Jul 2000 Harvard WPA, Clay Co, 7 Jul 2023 Fillmore Co, and 8 Jul 2023 Scotts Bluff Co.
Late Jun and early Jul dates involving three or more birds are considered to be of migrants (see Spring and Fall).
Fall: Jul 9, 9, 10 <<<>>> Nov 7, 7 (Jorgensen 2012), 8
Earlier Jul dates of more than two birds are presumed migrants; these are 2-4 Jul 2022 (1-4) Kirkpatrick South WMA, York Co, 3-4 Jul 2016 Lancaster Co, and 7 Jul 2021 (18) Knox Co.
There are later reports 10 Nov 2017 Dodge Co, 16 Nov 2015 Washington Co, 20 Nov 1976 and 21 Nov 1982 Douglas-Sarpy Cos, 20 Nov 1996 Richardson Co, and 15-22 Dec 2001 Pawnee Lake, Lancaster Co (Brogie 2003). A specimen, UNSM ZM12664, was collected 4 Nov 1911 in Lancaster Co.
Adults, unusually in shorebirds, led by males, arrive in Jul, with peak numbers in late Jul, and juveniles peak in mid- to late Aug. There is a gradual decrease in numbers during Sep and Oct, but only about 10 reports for Nov. There are considerably more reports from the west during fall than in spring.
High counts: 1200 near Niobrara, Knox Co 27 Aug 2011, 1000 in Dakota Co 30 Jul 2011, 800 at Lakes North and Babcock, Platte Co 15 Aug 2006, and 768 at Jack Sinn WMA, Lancaster Co 16 Aug 2012.
Images
Abbreviations
UNSM: University of Nebraska State Museum
WMA: Wildlife Management Area (State)
WPA: Waterfowl Production Area (Federal)
Literature Cited
Brogie, M.A. 2003. 2002 (14th) Report of the NOU Records Committee. NBR 71: 136-142.
Brown, C.R., and M.B. Brown. 2001. Birds of the Cedar Point Biological Station. Occasional Papers of the Cedar Point Biological Station, No. 1.
Farmer, A.H. and J.A. Wiens. 1999. Models and reality: time-energy trade-offs in Pectoral Sandpiper (Calidris melanotos) migration. Ecology 80: 2566–2580.
Farmer, A., R.T. Holmes, and F.A. Pitelka. 2020. Pectoral Sandpiper (Calidris melanotos), version 1.0. In Birds of the World (S. M. Billerman, Editor). Cornell Lab of Ornithology, Ithaca, NY, USA. https://doi.org/10.2173/bow.pecsan.01.
Jorgensen, J.G. 2012. Birds of the Rainwater Basin, Nebraska. Nebraska Game and Parks Commission, Lincoln, Nebraska, USA.
Rosche, R.C. 1994. Birds of the Lake McConaughy area and the North Platte River valley, Nebraska. Published by the author, Chadron, Nebraska, USA.
Recommended Citation
Silcock, W.R., and J.G. Jorgensen. 2023. Pectoral Sandpiper (Calidris melanotos). In Birds of Nebraska — Online. www.BirdsofNebraska.org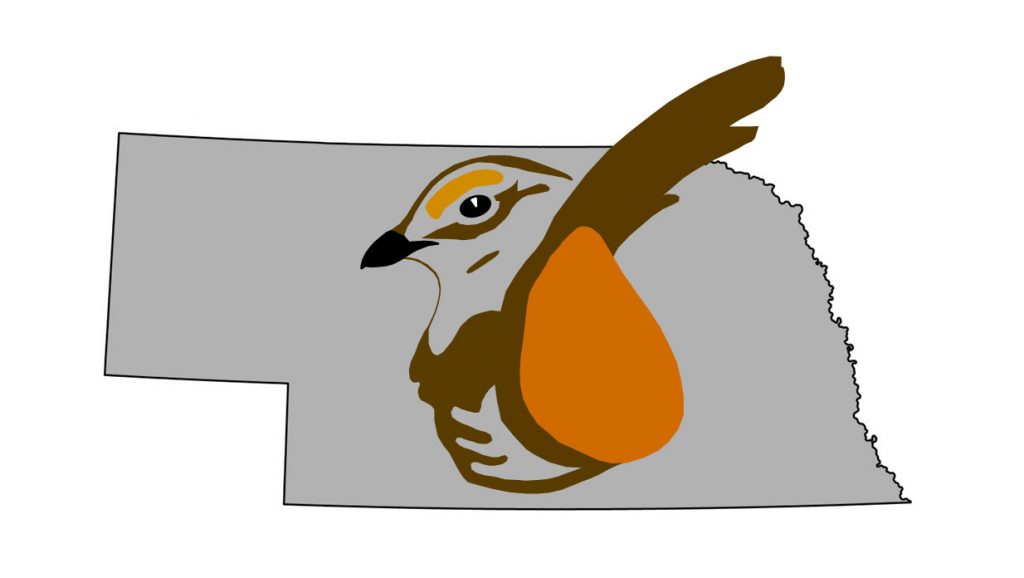 Birds of Nebraska – Online
Updated 11 Oct 2023