Phainopepla nitens
Status: Accidental in winter.
Documentation: Photograph: 1 Jan 1983 Alliance, Box Butte Co (Thomas 1983).
Taxonomy: Two subspecies are recognized (Chu and Walsberg 1999): lepida, breeding from California east to west Texas and south to southern Baja California, and nitens, breeding in southwest Texas south into Mexico.
The subspecies of the Nebraska bird is unknown.
Winter: There is one record:
1 Jan 1983 adult male Alliance, Box Butte Co (Thomas 1983).
This adult male was photographed at Alliance 1 Jan 1983; it was first seen drinking at a bird bath, and then was seen intermittently until 13 Feb (Thomas 1983).
Comments: The regular summer range of this species extends north to southwest Utah, central New Mexico, and western Texas. It is migratory in the northern parts of its range, and a rare post-breeding wanderer north of its range, with a pattern of northward dispersal on the western Great Plains. CBRC records (accessed April 2018) list 11 records for Colorado, including five in northeastern Colorado, three for May-Jul and two for Sep-Dec. Closest to Nebraska is one at Prewitt Reservoir, Washington Co Jul 1998. There are four confirmed records for Kansas, all in the southwest 3-23 Sep (Thompson et al 2011). There are no records for Wyoming or South Dakota (Faulkner 2010, Tallman et al 2002). The Nebraska record extends this pattern to the north on the Great Plains, although there are about five records north and east to Wisconsin, Ontario, and Massachusetts (eBird.org, accessed April 2018).
Images
Abbreviations
CBRC: Colorado Bird Records Committee
Literature Cited
Colorado Bird Records Committee [CBRC]. 2018. Phainopepla records. Colorado Bird Records Committee database, accessed 8 Jun 2018.
Faulkner, D.W. 2010. Birds of Wyoming. Roberts and Company, Greenwood Village, Colorado, USA.
Tallman, D.A., Swanson, D.L., and J.S. Palmer. 2002. Birds of South Dakota. Midstates/Quality Quick Print, Aberdeen, South Dakota, USA.
Thomas, D.G. 1983. Phainopepla. NBR 51: 19.
Thompson, M.C., C.A. Ely, B. Gress, C. Otte, S.T. Patti, D. Seibel, and E.A. Young. 2011. Birds of Kansas. University Press of Kansas, Lawrence, Kansas, USA.
Recommended Citation
Silcock, W.R., and J.G. Jorgensen. 2021. Phainopepla (Phainopepla nitens). In Birds of Nebraska — Online. www.BirdsofNebraska.org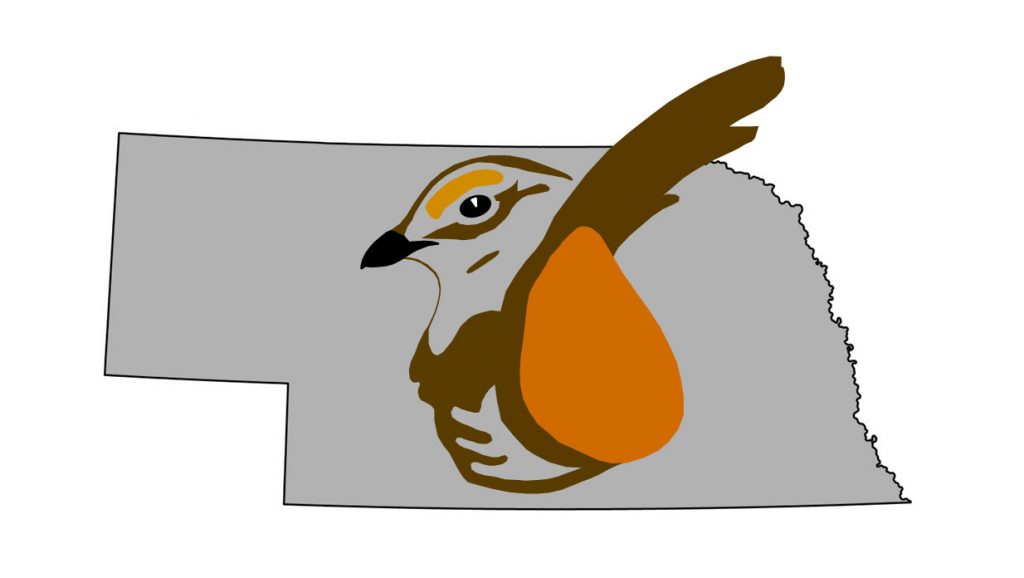 Birds of Nebraska – Online
Updated 3 Oct 2021