Vireo philadelphicus
Status: Uncommon regular spring and fall migrant east, rare central, rare casual west.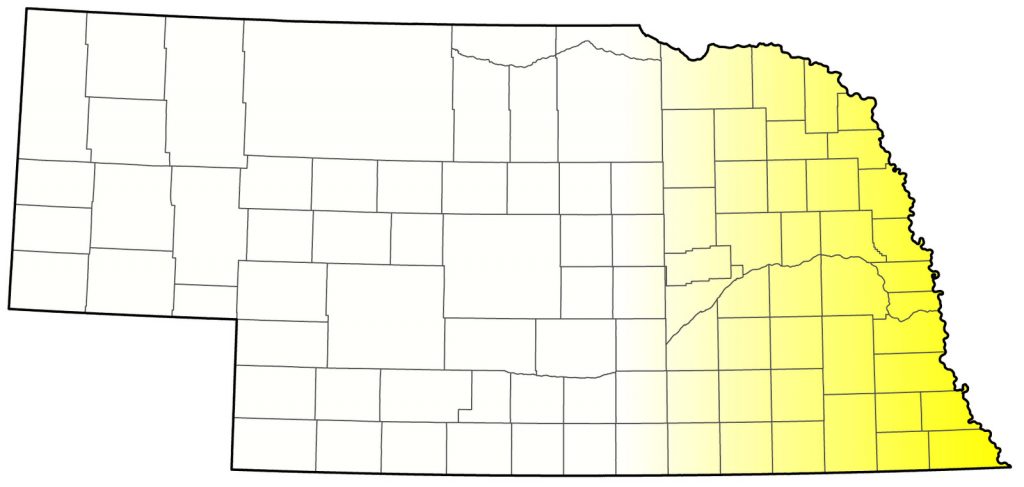 Documentation: Specimen: UNSM ZM10533, 16 May 1917 Lancaster Co.
Taxonomy: No subspecies are recognized (Pyle 1997).
Spring: May 5, 6, 7 <<<>>> May 29, 29, 30
Earlier dates are 25 Apr 1986 Nemaha Co, 1 May 2010 Nemaha Co, 2 May 2020 Douglas Co, 3 May 2010 Dodge Co, and 3 May 2014 Sarpy Co.
Migrants arrive in late Apr and depart by late May, with peak numbers mid-late May.
Away from the east, it is uncommon to rare; there are 14 reports from the central 4-24 May, and these few reports from the Panhandle: 15 May 1971 Scotts Bluff Co, 26 May 2007 Scotts Bluff Co, and 29 May 1965 Sheridan Co (Short 1966).
Reports are increasing; in most years prior to 2010, 1-4 reports were the norm, but in 2013 there were 14, in 2016, 25+, and in 2018, 37. This may be, however, an artifact resulting from increasing ease of reporting to eBird or possibly confusion with other vireo species or some plumages of Warbling Vireo.
High counts: 3-6 at Walnut Grove Park, Omaha 21 May 2009, 5 in Douglas Co 23 May 2008, 4 at Wehrspann Lake, Sarpy Co 29 May 2008, and 4 at Fontenelle Forest, Sarpy Co 11 May 2012. A total of 14 were reported 11-23 May 2013 and 25+ from 2-28 May 2016.
Fall: Aug 29, 30, 31 <<<>>> Sep 28, 29, 30
Earlier dates are 15 Aug 2012 Sarpy Co, 16 Aug 2012 Dodge Co, 19 Aug 2012 Knox Co, 21 Aug 2011 Dodge Co, 23 Aug 1986 Sarpy Co, and 25 Aug 2015 Lancaster Co.
Later dates are 5 Oct 2011 Lancaster Co, 8 Oct 2011 Dodge Co, 13 Oct 2015 Otoe Co, and 5 Nov 1977 banded Garden Co (Williams 1978).
Migrants occur between late Aug and late Sep; the three earliest dates above were all in 2012, suggesing an unusually early southward movement that fall.
There are few reports from the Panhandle, all documented: 3 Sep 1997 Riverside Park, Scottsbluff, Scotts Bluff Co, 4 Sep 2020 Garden Co (eBird.org), 6 Sep 2004 Scotts Bluff Co, 7 Sep 2001 Oliver Reservoir, Kimball Co, 21 Sep 2013 Banner Co, 28 Sep 1974 Dawes Co (Rosche 1982) and a very late record of one netted and photographed in Garden Co 5 Nov 1977 (Williams 1978).
There were no fall reports from 1979 until 1996, but numbers have been relatively high since then; seven were found in 1997, all in the east, six in the period 6-30 Sep. In 2001, eight were reported, including singles as far west as Oliver Reservoir and Lake McConaughy, in the period 7-16 Sep.
High counts: 3 at Fontenelle Forest 8 Sep 1998. Twelve were reported in fall 2014 and 16 in fall 2020.
Comments: A report of one at Aurora, Hamilton Co 31 Aug 1948 (Chapman 1948) appears to be a misidentification of a yellowish juvenile Warbling Vireo (Jorgensen 2012).
A bird identified as a Yellow-green Vireo, V. flavoviridis, was reportedly collected at Long Pine, Brown Co by J.M. Bates (no date given) and sent to UNSM (Barbour 1896). This specimen cannot be located, however (Thomas Labedz, personal communication), and seems more likely to have been a Philadelphia Vireo. See species account for Yellow-green Vireo.
Images
Abbreviation
UNSM: University of Nebraska State Museum
Literature Cited
Barbour, E.H. 1896. The occurrence in Nebraska of Vireo flavoviridis. Auk 13: 263.
Chapman, G. 1948. Philadelphia Vireo at Aurora, Nebraska. NBR 16: 93.
Jorgensen, J.G. 2012. Birds of the Rainwater Basin, Nebraska. Nebraska Game and Parks Commission, Lincoln, Nebraska, USA.
Pyle, P. 1997. Identification Guide to North American Birds. Part I, Columbidae to Ploceidae. Slate Creek Press, Bolinas, California, USA.
Rosche, R.C. 1982. Birds of northwestern Nebraska and southwestern South Dakota, an annotated checklist. Cottonwood Press, Crawford, Nebraska, USA.
Short, L.L., Jr. 1966. Some spring migrant and breeding records from northern Nebraska. NBR 34: 18.
Williams, F. 1978. Southern Great Plains Region. American Birds 32: 1024-1028.
Recommended Citation
Silcock, W.R., and J.G. Jorgensen. 2021. Philadelphia Vireo (Vireo philadelphicus). In Birds of Nebraska — Online. www.BirdsofNebraska.org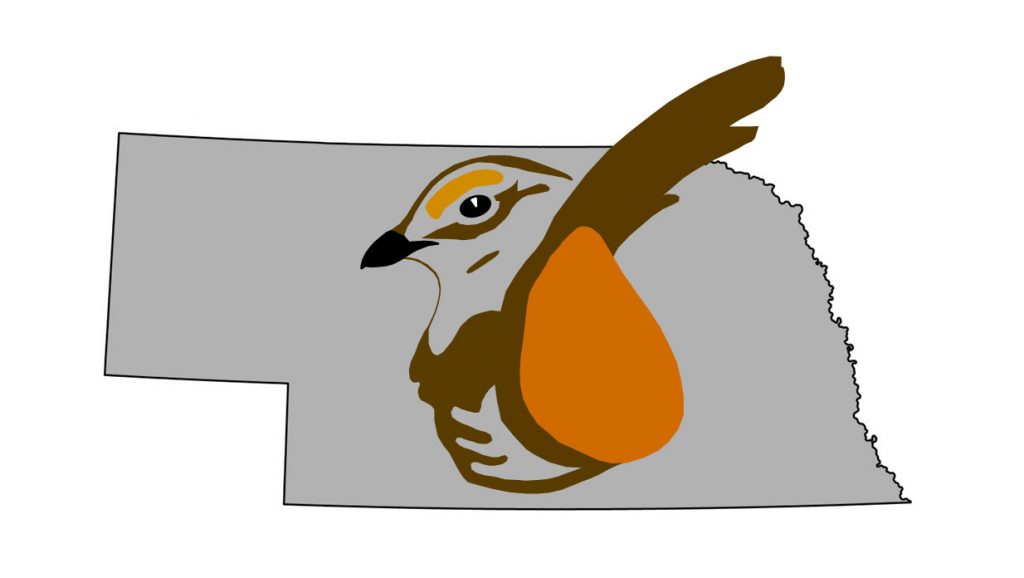 Birds of Nebraska – Online
Updated 5 Jun 2021