Mergus serrator
Status:  Uncommon regular spring migrant east and central, rare west. Uncommon regular fall migrant statewide. Rare casual summer visitor central. Rare regular winter visitor Keith Co, rare casual elsewhere.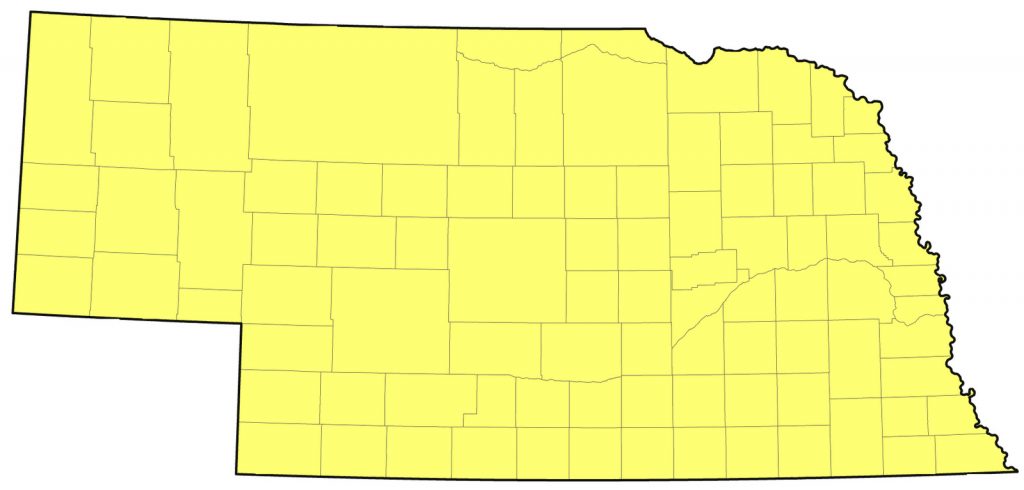 Documentation: Specimen: HMM 2492, Apr 1900 Funk WPA, Phelps Co.
Taxonomy:  No subspecies currently recognized (Gill and Donsker 2017).
Spring:  Feb 3, 5, 5 <<<>>> May 27, 28, 28
There is a later report 8 Jun 2008 at Lake Ogallala.
It is a later migrant than the Common Merganser, typically arriving in mid-to late Mar. About one-third of spring records are for the last week of Mar, but the species may be seen regularly into mid-Apr. Most reports are from the east, although it occurs with some regularity at Lake Ogallala and Lake Minatare, Scotts Bluff Co. It is rare in the Rainwater Basin; the first spring record there was of two in Clay Co 7 May 2011.
High counts:  300 at Lake Yankton, Cedar Co 29 Mar 2008, "hundreds" there 27 Mar 2011, 133 at Pawnee Lake, Lancaster Co 24 Mar 2019, and 103 at Lake Ogallala on 18 Apr 1998.
Summer:  There are two records: a female summered at Lake Ogallala in 2001, and one was at Harlan Co Reservoir, Harlan Co 20 Jun 2004.
Fall:  Oct 19, 20, 23 <<<>>> Dec 21, 22, 23
The fall migration is more leisurely than in spring, without large concentrations or a significant peak. This species is less cold-tolerant than the other merganser species, and generally leaves before Dec. There are far fewer fall reports than spring reports, but a greater proportion are from the west.
There are earlier reports 7 and 22 Aug 2000 female Lake Ogallala, two on 16 Sep 2017 at Sutherland Reservoir, Lincoln Co, 22 Sep 1978, 23 Sep 1981, 3 Oct 1984, and 11 Oct 1977, all from Scotts Bluff Co, 1 Oct 2003 Lake Ogallala, 12 Oct 2003 Lancaster Co, and later reports of six on 27 Dec 2007 Lake McConaughy, 29 Dec 2015 Branched Oak Lake, and 29-30 Dec 2012 Lake McConaughy. Three, including a "non-breeding" male, were about 10 miles west of Norden Bridge on the Niobrara River 3 Jul 2013; these may have been molt migrants.
High counts:  58 in Lancaster Co 8 Nov 2009, 47 at Summit Reservoir SRA, Burt Co 9 Nov 1997, 47 at Pawnee Lake, Lancaster Co 12 Nov 2019, and 40-50 at Branched Oak Lake 20 Nov 2015.
A total of 137 was reported in fall 1996, most at eastern reservoirs (Grzybowski 1997).
Winter:  There are several reports of overwintering, mostly of small numbers mixed with large wintering flocks of Common Mergansers. Most such records are on major Platte River Valley reservoirs, Harlan Co Reservoir, and below Gavins Point Dam, Cedar Co. At Lake McConaughy, 27 wintered 1999-2000, 14+ were there 23 Jan 2004, up to five 30 Dec 2017-20 Jan 2018 and up to four 1-19 Jan 2020. At least two wintered at Harlan Co Reservoir 1999-2000, two were there 1 Jan 2001, and one from 15-20 Jan 2002. This species wintered at the spillway of Gavin's Point Dam, Cedar Co 1982-83 (South Dakota Ornithologists' Union 1991), 1-3 wintered there 2002-2003, 3-9 were there 20-28 Jan 2007, and two were there 29 Jan 2017. A single male wintered at Carter Lake, Omaha 2015-16 and two were at Sutherland Reservoir 9-20 Jan 2018.
Elsewhere there are these midwinter reports in the period 24 Dec-2 Feb: 1 Jan-4 Feb 1965 Douglas-Sarpy Cos, three on 1-3 Jan 2010 Sutherland Reservoir, 5 Han 2020 Dawson Co, 7 Jan 2001 Johnson Lake SRA, Dawson and Gosper Cos, 8-17 Jan 2014 Lincoln Co, 10 and 24 Jan 2015 Sutherland Reservoir, 11 Jan 2000 Otoe Co (Falk 2002); 13 Jan 1995 Sutherland Reservoir, 13 Jan 2000 and 28 Jan 2020 at Branched Oak Lake, 30 Jan Douglas-Sarpy Cos, and 31 Jan 2005 Lake Maloney SRA, Lincoln Co.

Abbreviations
HMM: Hastings Municipal Museum
NWR: National Wildlife Refuge
SRA: State Recreation Area
Acknowledgement
Photograph (top) of a Red-breasted Merganser at Base Lake, Sarpy Co, on 5 Apr 2014 by Phil Swanson.
Literature Cited
Brown, C.R., and M.B. Brown. 2001. Birds of the Cedar Point Biological Station. Occasional Papers of the Cedar Point Biological Station, No. 1.
Falk, L. 2002. Birds in Otoe County.  Published by the author, Nebraska City, Nebraska, USA.
Gill, F., and D. Donsker (Eds). 2017. IOC World Bird List (v 7.3), accessed 30 January 2018.
Grzybowski, J.A. 1997. Southern Great Plains Region. Field Notes 51: 78-82.
South Dakota Ornithologists' Union. 1991. The birds of South Dakota. Northern State University Press, Aberdeen, South Dakota, USA.
Recommended Citation
Silcock, W.R., and J.G. Jorgensen.  2020.  Red-breasted Merganser (Mergus serrator), Version 1.0. In Birds of Nebraska — Online. www.BirdsofNebraska.org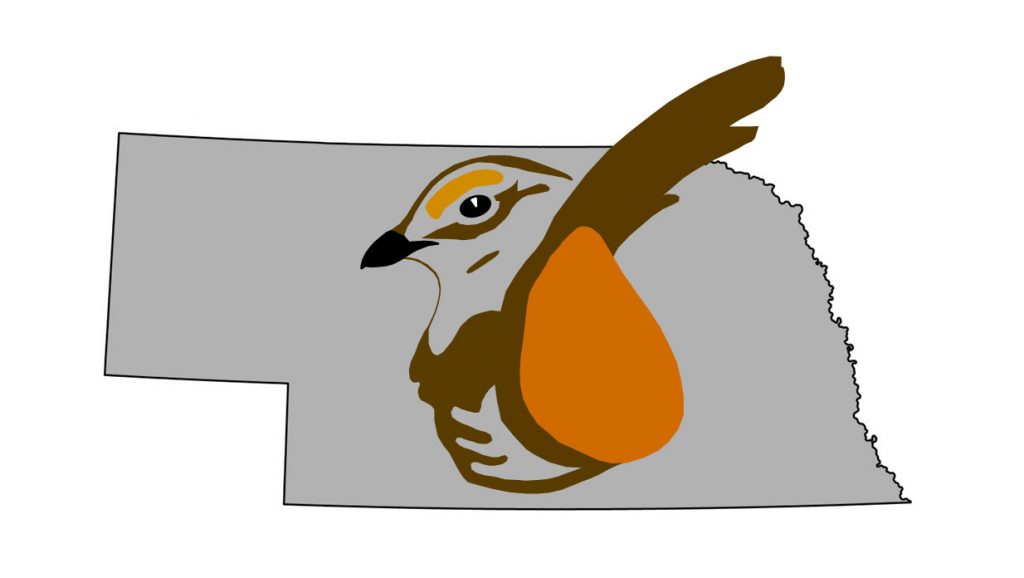 Birds of Nebraska – Online