Paroaria coronata
Status: No accepted records.
Taxonomy: No subspecies are recognized (Clements et al 2016).
Comments: One reported at a feeder in Lincoln, Lancaster Co Sep 1972 through 30 Apr 1973 was determined to be an escapee from the Lincoln Zoo (Bennett 1973).
This South American species is established in Hawaii (AOU 1983); its native range is from Bolivia and southwest Brazil to central Argentina, Uruguay and southern Brazil.
Literature Cited
American Ornithologists' Union [AOU]. 1983. The AOU Check-list of North American birds, 6th ed. Allen Press, Lawrence, Kansas, USA.
Bennett, E.V. 1973. Red-Crested Cardinal. NBR 41: 43-44.
Clements, J. F., T. S. Schulenberg, M. J. Iliff, D. Roberson, T. A. Fredericks, B. L. Sullivan, and C. L. Wood. 2016. The eBird/Clements checklist of birds of the world: v2016, accessed 30 January 2018.
Recommended Citation
Silcock, W.R., and J.G. Jorgensen. 2018. Red-crested Cardinal (Paroaria coronata). In Birds of Nebraska — Online. www.BirdsofNebraska.org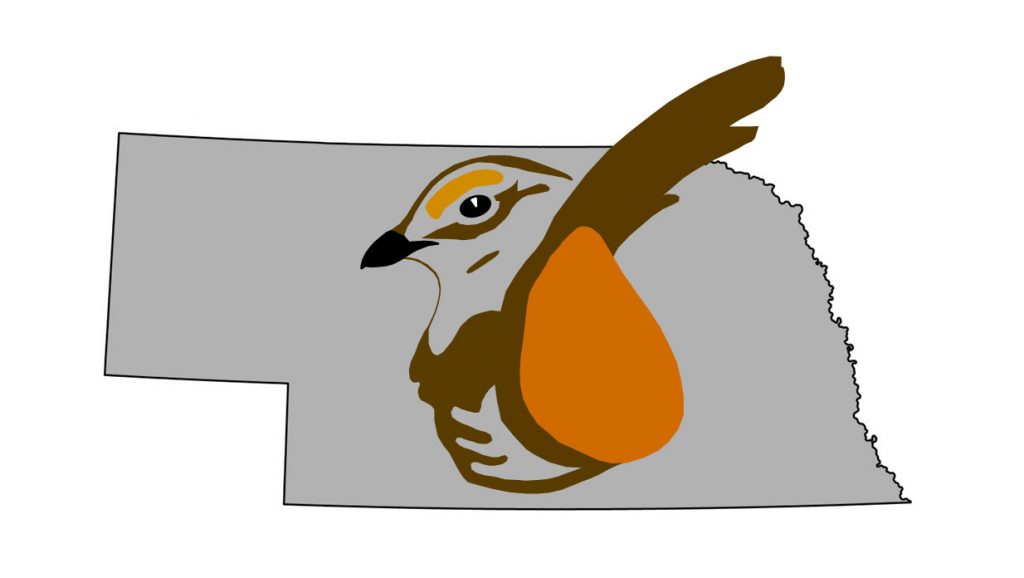 Birds of Nebraska – Online
Updated 16 July 2018