Aythya collaris x marila
Status: Accidental in fall.
Record: The only record is of one along the south Shore of Lewis and Clark Lake, Knox Co (Strand, eBird.org). The observer's description reads: "Adult male. Scaup with clean pale whitish flanks and a contrasting black back, similar in size to the female GRSC it was paired with, head was dark and greenish when the light hit it, wing stripe was viewed when the bird flapped its wings and the white made it to the inner primaries. Head shape was large and rounded like a REDH [Redhead]."
Comments: Ring-necked Duck hybridizes with several species of Aythya (Roy et al 2020). There are about 20 records shown in eBird (eBird.org, accessed Sep 2021) for this hybrid, but the Nebraska record is the first on the Great Plains north of Texas.
Literature Cited
Roy, C.L., C.M. Herwig, W.L. Hohman, and R.T. Eberhardt. 2020. Ring-necked Duck (Aythya collaris), version 1.0. In Birds of the World (A. F. Poole, Editor). Cornell Lab of Ornithology, Ithaca, NY, USA. https://doi.org/10.2173/bow.rinduc.01.
Recommended Citation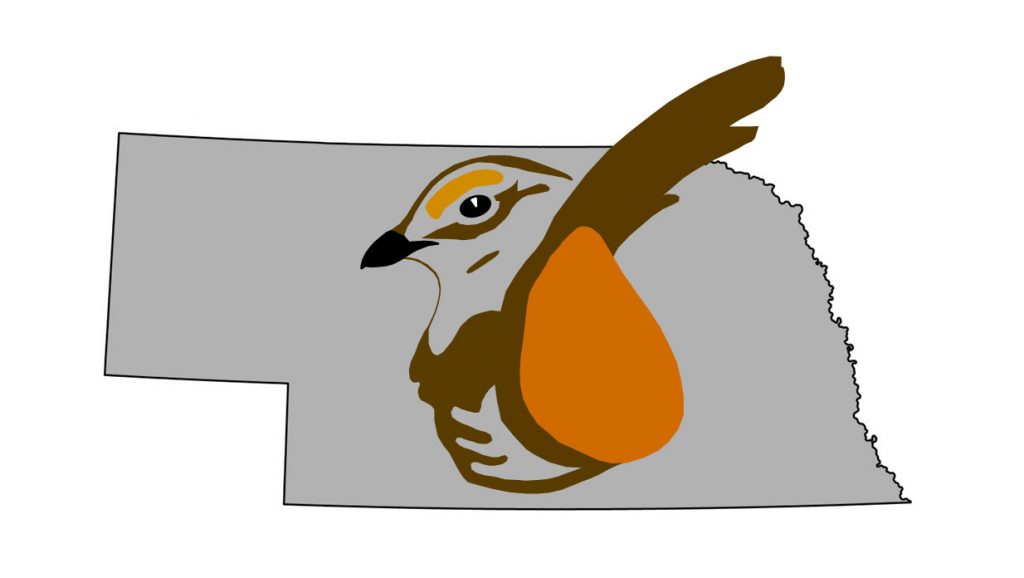 Silcock, W.R., and J.G. Jorgensen. 2021. Ring-necked Duck x Greater Scaup (hybrid) (Aythya collaris x marila). In Birds of Nebraska — Online. www.BirdsofNebraska.org
Updated 8 Sep 2021