Rhodostethia rosea
Status: Rare casual fall visitor.
Documentation: Photograph: 17 Dec 1992 Sutherland Reservoir, Lincoln Co (Dinsmore and Silcock 1993, Rosche 1993, Gubanyi 1996).
Taxonomy: No subspecies are recognized.
Fall: There are three records:
26 Nov-7 Dec 2010 Gavin's Point Dam, Cedar Co (Brogie 2011)
3-4 Dec 2010 Branched Oak Lake, Lancaster Co (Brogie 2011)
17-23 Dec 1992 (second basic, cited above)
Comments:
This species breeds in small colonies in the North American Arctic, notably in the southwest Hudson Bay area, where breeding was first noted in the 1970s and 1980s (Howell and Dunn 2007); wintering grounds are the Bering Sea (Olsen and Larsson 2004). Small numbers occur in the Interior.
There are nine records from surrounding states (as of Jan 2016); four from Iowa (Iowa Records Committee reports of Iowa rare bird records, accessed 21 February 2018), three from Colorado (Colorado Bird Records Committee), and one each from Kansas (Thompson et al 2011) and Wyoming (Faulkner 2010). These nine records are in the periods Apr-May (1) and Oct-Jan (8). Interestingly, the only spring record, from Colorado 28 Apr-6 May 1983, occurred in the same year that an incursion into interior Alaska took place (Howell and Dunn 2007).
Images
Literature Cited
Brogie, M.A. 2011. 2010 (22nd) Report of the NOU Records Committee. NBR 79: 99-111.
Dinsmore, S.J., and W.R. Silcock. 1993. First record of a Ross' Gull for Nebraska. NBR 61: 88-89.
Gubanyi, J.G. 1996. 1992, 1993 (Fifth) Report of the NOU Records Committee. NBR 64: 30-35.
Howell, S.N.G., and J. Dunn. 2007. Gulls of the Americas. Houghton Mifflin Harcourt, New York, New York, USA.
Olsen, K.M., and H. Larsson. 2004. Gulls of Europe, Asia and North America. Princeton University Press, Princeton, New Jersey, USA.
Rosche, R.C. 1993. Another description of Ross' Gull. NBR 61: 89-90.
Recommended Citation:
Silcock, W.R., and J.G. Jorgensen. 2020. Ross's Gull (Rhodostethia rosea), Version 1.0. In Birds of Nebraska — Online. www.BirdsofNebraska.org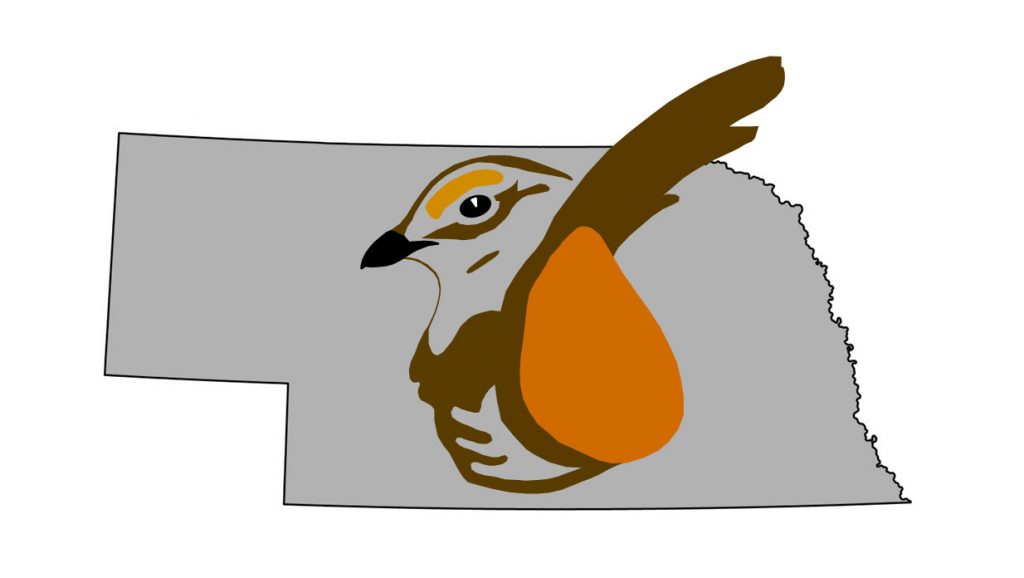 Birds of Nebraska – Online
Updated 28 Mar 2020