Thalasseus maximus
Status: Accidental in fall.
Documentation: Specimen: UNSM ZM 18317, 10 Sep 2008 Platte Co.
Taxonomy::No subspecies are currently recognized (Gill et al 2021).
Fall: There is one record. A moribund individual was found at Lakes North and Babcock, Platte Co 8-10 Sep 2007 (Rehme et al 2008), following Hurricane Ike, which caused severe damage in states from Texas northward. It was seriously emaciated 9 Sep, seen barely living on 10 Sep, and found dead later the same day. It was recovered and prepared as specimen UNSM ZM 18317; it is a female in adult basic plumage (Brogie 2008).
Comments: There are only five reports from neighboring states as of December 2017; two in Iowa during Aug-Sep and four in Colorado during Jun-Aug. Buckley and Buckley (2020) note "Although normally strictly coastal, boreal S. m. maxima has been found at various inland locations in North and Middle America, especially, but not only, after tropical storms and hurricanes."
Images
Abbreviations
UNSM: University of Nebraska State Museum
Literature Cited
Brogie, M.A. 2008. 2007 (19th) Report of the NOU Records Committee. NBR 76: 111-119.
Buckley, P.A. and F.G. Buckley. 2020. Royal Tern (Thalasseus maximus), version 1.0. In Birds of the World (S. M. Billerman, Editor). Cornell Lab of Ornithology, Ithaca, NY, USA. https://doi.org/10.2173/bow.royter1.01.
Gill, F., D. Donsker, and P. Rasmussen (Eds). 2021. IOC World Bird List (v 11.2). Doi 10.14344/IOC.ML.11.2. http://www.worldbirdnames.org/.
Rehme, S.E., T.E. Labedz, and J. Paseka. 2008. First Nebraska record for the Royal Tern (Sterna maxima) and a review of regional records. NBR 76: 39-45.
Recommended Citation
Silcock, W.R., and J.G. Jorgensen. 2021. Royal Tern (Thalasseus maximus). In Birds of Nebraska — Online. www.BirdsofNebraska.org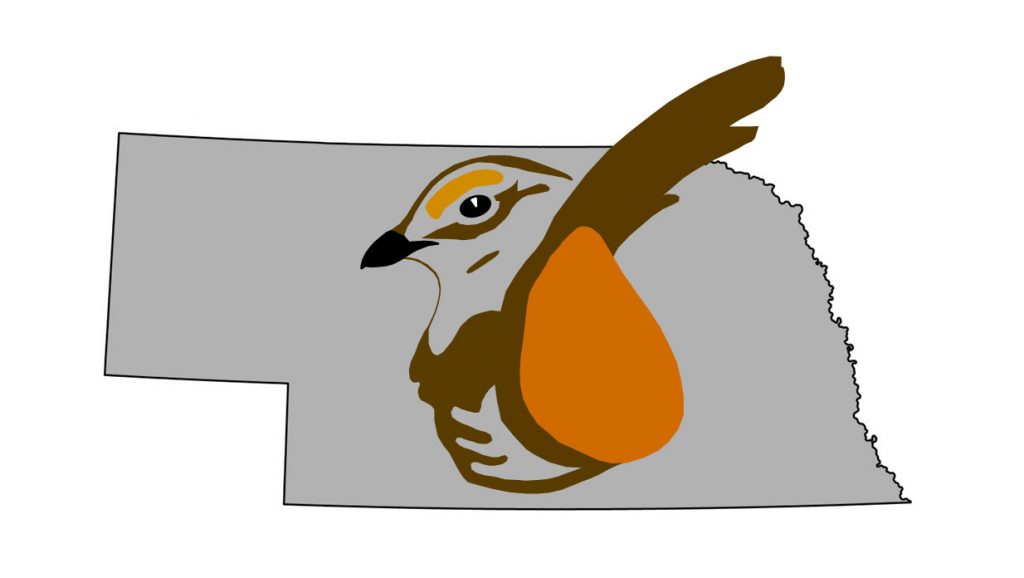 Birds of Nebraska – Online
Updated 2 Oct 2021