Calidris alba
Status: Uncommon regular spring and fall migrant statewide.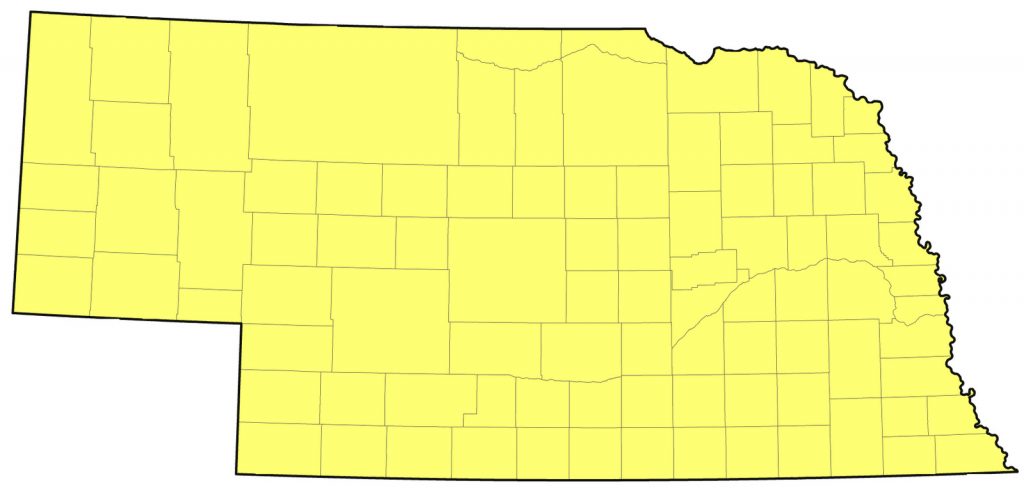 Documentation: Specimen: UNSM ZM12694, 21 May 1895 Lancaster Co.
Taxonomy: No subspecies are recognized.
Spring: Apr 19, 20, 20 <<<>>> Jun 6, 7, 7
There are earlier reports 5 Apr 2015 Platte Co, 9 Apr 2016 Hitchcock Co, 11 Apr 2016 Saunders Co, and 16 Apr 2016 Lancaster Co.
Later dates are of an injured bird 20 Jun 2013 at Lake McConaughy, Keith Co, and seven on 21 Jun 2005 Lake McConaughy. Most arrive in the latter half of Apr; peak counts are in May.
Sanderling plumage is variable in spring due to molt and sexual dimorphism (Macwhirter et al 2020).
High counts: 372 at Lake McConaughy 15 May 2003, 193 there 16 May 2005, and 142 there 14 May 2004.
Fall: Jul 14, 14, 16 <<<>>> Oct 14, 14, 14
Earlier dates are a surprising 22 on 3 Jul 2020 Box Butte Co, 6 Jul 2014 Cherry Co, and 11 Jul 2012 Cass Co.
Later dates are 16 Oct 2018 Cedar Co, 18 Oct 2008 Scotts Bluff Co, 20 Cot 2020 Keith Co, 25-31 Oct 2020 Lancaster Co, and 26 Oct 2011 Washington Co.
Adults generally arrive during the third week of Jul, although the earlier dates are probably of failed breeders, which depart breeding grounds in late Jun (O'Brien et al 2006). Adults are rather uncommon in Nebraska and usually do not remain for extended periods. Juveniles arrive during the latter part of Aug and comprise the majority of birds reported thereafter. Fall numbers are lower than those in spring.
High counts: 179 at Lake McConaughy 14 Sep 2007, 157 at North Platte NWR, Scotts Bluff Co 10 Aug 1994, and 108 at Lake McConaughy 21 Sep 2000.
Comments: The number of Sanderlings observed during migrations in Nebraska has increased, probably a result of reservoir construction and new lakes providing (at least at times) extensive sandy shorelines that attract this species. Previously, sandy shoreline habitat was limited to river sandbars and some Sandhills lakes; Tout (1947) did not have any Lincoln Co records until the construction of Lake Maloney.
Images
Abbreviations
NWR: National Wildlife Refuge
UNSM: University of Nebraska State Museum
Literature Cited
Macwhirter, R.B., P. Austin-Smith Jr., and D.E. Kroodsma. 2020. Sanderling (Calidris alba), version 1.0. In Birds of the World (S. M. Billerman, Editor). Cornell Lab of Ornithology, Ithaca, NY, USA. https://doi.org/10.2173/bow.sander.01.
O'Brien, M., R. Crossley, and K. Karlson. 2006. The Shorebird Guide. Houghton Mifflin Co., New York, New York, USA.
Tout, W. 1947. Lincoln County birds. Published by the author, North Platte, Nebraska, USA.
Williams, F. 1981. Southern Great Plains Region. American Birds 35: 313-315.
Recommended Citation
Silcock, W.R., and J.G. Jorgensen. 2021. Sanderling (Calidris alba). In Birds of Nebraska — Online. www.BirdsofNebraska.org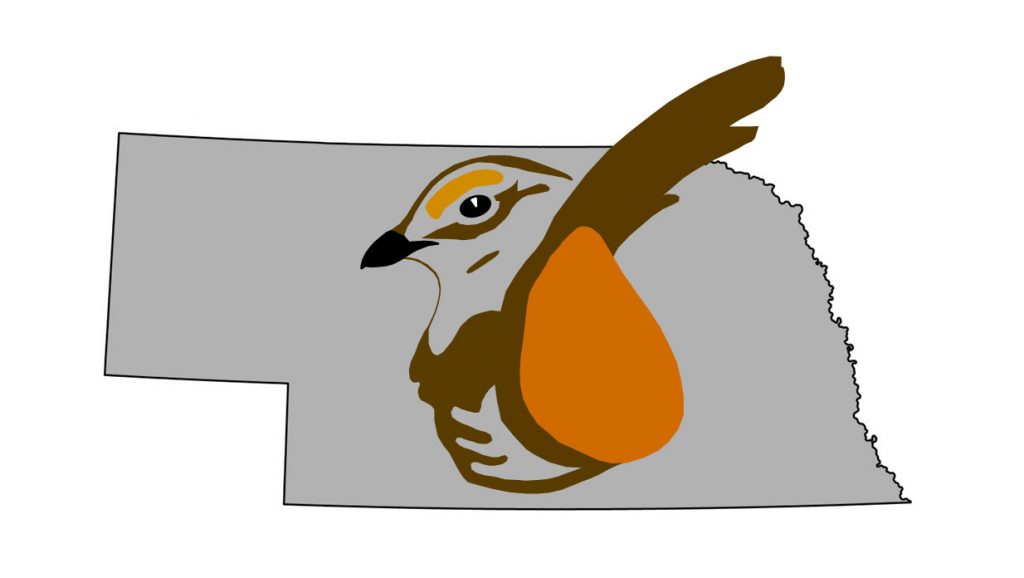 Birds of Nebraska – Online
Updated 16 Dec 2021