Antigone canadensis x Grus grus
Status: Accidental in spring
Record: There is one record, of two apparent hybrid young accompanying paired adult Sandhill and Common Cranes 10 Mar-6 Apr 2000 in the Prosser area, Adams Co (Mark Urwiller, personal communication; Iliff, Mlodinow, Vanderpoel, eBird.org).
Comments: The Nebraska family group seen in spring 2000 was likely the same group noted in Indiana in fall 1999. John Vanderpoel, in a recent blog post, cited comments by Derb Carter regarding this family: "This group was first seen in the fall [1999] at Delta Junction near Fairbanks, Alaska among a large flock of Sandhill Cranes returning from their breeding grounds in Asia. The family group was later seen at the Jasper-Pulaski Wildlife area southeast of Chicago. In fact the same family group was relocated the following spring on the Platte River." Jasper-Pulaski is a staging area for "most of the Eastern Population of Greater Sandhill Cranes (subspecies tabida; Castrale and Bergens 2001) but Siberian-breeding Sandhill Cranes (Lesser Sandhill Cranes) apparently also occur there. About a month prior to appearing at Jasper-Pulaski, a family group with paired Common and Sandhill parents was in Quebec, and two apparent one-year-old hybrids were also found in Quebec (Pulliam http://bbill.blogspot.com/2011/12/hooded-crane-origins.html); however the Sandhill parent in this Quebec family group was a Greater, and thus these Quebec birds were a different family than the Jasper-Pulaski birds, where the Sandhill parent was identified the same fall to be a Lesser (Pulliam). That the Sandhill parent was a Lesser suggests this family was the same as that seen in Nebraska the following spring of 2000.
A Common Crane was a known escapee from a farm in upstate New York (Swick https://blog.aba.org/2013/01/abarare-common-crane-nevada.html); as many as four hybrids reported in New Jersey 2 Oct 2000, 29 Jan 2002, 3 Jan 2010, and 2 Jan 2011 (eBird.org) were probably referable to the small resident population of Sandhills, the original escapee Common Crane, and numerous hybrid offspring in New Jersey. Since these birds are resident, they would not account for the Quebec or Indiana birds (Pulliam).
Literature Cited
Castrale, J.S., and J. Bergens. 2001. Proc. North American Crane Workshop 8: 220.

Recommended Citation
Silcock, W.R., and J.G. Jorgensen. 2021. Sandhill x Common Crane (hybrid) (Antigone canadensis x Grus grus). In Birds of Nebraska — Online. www.BirdsofNebraska.org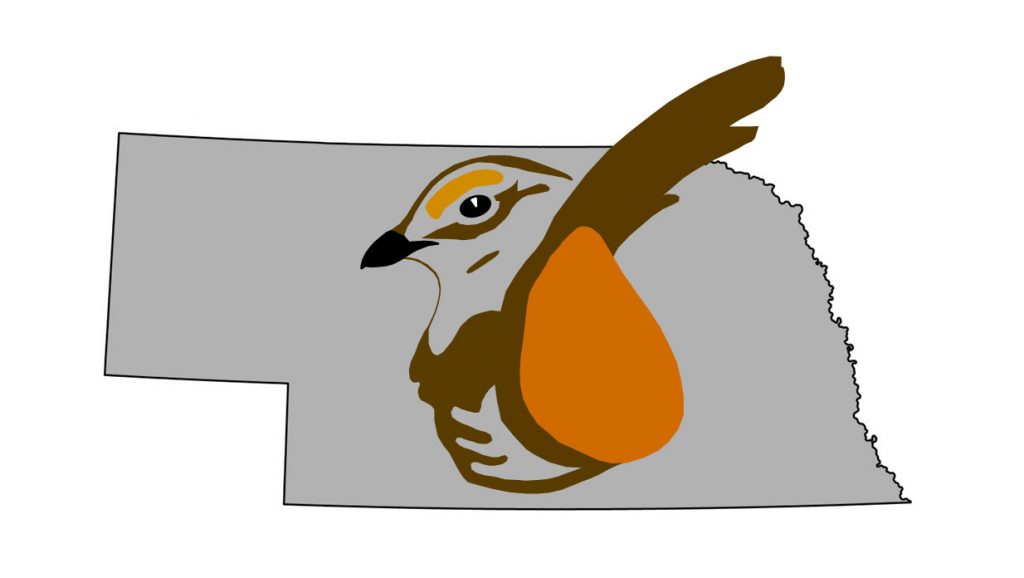 Updated 23 February 2021