Callipepla squamata
Status:  No accepted records.
Taxonomy:  Four subspecies are recognized (https://avibase.ca/C46EEE59); it is not known which subspecies were included in Nebraska releases.
Comments:  About 33 were released by a private individual in Loup Co in 1957; these birds initially did well, with as many as 400 birds known in subsequent years in Loup, Garfield, Holt, Rock, and Blaine Cos (Mathisen and Mathisen 1960). Soon, however, they died out, as none were reported after 1962 (Johnsgard 1979). There were nesting reports from northwestern Nebraska and Lincoln Co (Wensien 1962; Ducey 1988), but these populations apparently died out also (Rosche 1982).
Currently (2016), the nearest populations to Nebraska are some 95 miles to the southwest, in Cheyenne Co, Colorado.
Literature Cited
Ducey, J.E. 1988. Nebraska birds, breeding status and distribution. Simmons-Boardman Books, Omaha, Nebraska, USA.
Johnsgard, P.A. 1979. Birds of the Great Plains: breeding species and their distribution.  University of Nebraska Press, Lincoln, Nebraska, USA.
Mathisen, J., and A. Mathisen. 1960. History and status of introduced game birds in Nebraska. NBR 28:19-22.
Rosche, R.C. 1982. Birds of northwestern Nebraska and southwestern South Dakota, an annotated checklist. Cottonwood Press, Crawford, Nebraska, USA.
Wensien, R. 1962. Nesting report, 1961. NBR 30: 24-25.
Recommended Citation
Silcock, W.R., and J.G. Jorgensen.  2022.  Scaled Quail (Callipepla squamata). In Birds of Nebraska — Online. www.BirdsofNebraska.org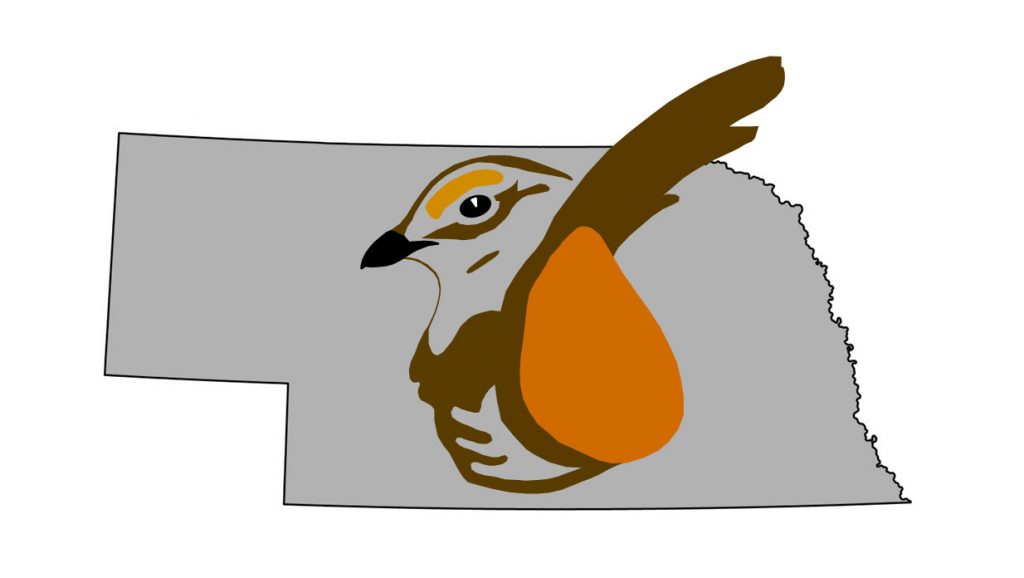 Birds of Nebraska – Online
Updated 1 Dec 2022