Charadrius semipalmatus
Status: Fairly common regular spring and fall migrant east and central, uncommon west. Rare casual summer visitor statewide.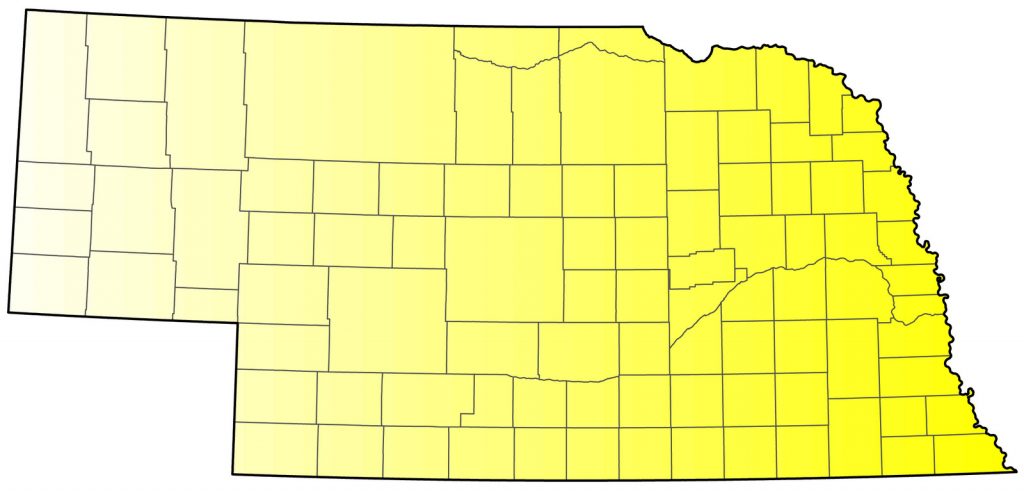 Documentation: Specimen: UNSM ZM6155, 5 Oct 1901 Lincoln, Lancaster Co.
Taxonomy: No subspecies are recognized.
Spring: Apr 11, 11, 12 <<<>>> Jun 3, 4, 5
Earlier dates are 28 Mar 2019 Kearney Co, and 9-10 Apr 2017 Saunders Co. Most arrive in mid-Apr, and peak migration occurs around the first week of May.
High counts: 340 near Niobrara, Knox Co 28 Apr 2012, 300 at Cunningham Lake, Omaha, Douglas Co 12 May 2006, and 300 at Harvard WPA, Clay Co 9 May 2005.
Summer: Late Jun dates and early Jul dates probably are of non-breeding one-year-old birds which often do not complete migration. These dates are 13 Jun 2010 Crescent Lake NWR, Garden Co, 15 Jun 2002 Pawnee Lake, Lancaster Co, 15 Jun 2013 Valentine NWR, Cherry Co, 19-20 Jun 2004 Lake McConaughy, Keith Co, 21-24 Jun 2014 two Tamora WPA, Seward Co, and 3 Jul 2016 Lancaster Co.
Fall: Jul 15, 16, 16 <<<>>> Oct 11, 12, 13
An earlier date is 13 Jul 2013 Dawson Co.
Later records are of one in Lancaster Co 28 Oct 2006 and a basic adult in Lincoln Co 31 Oct 2004 (Brogie 2005). Adults arrive by the end of Jul and most pass through during Aug. By late Aug, juveniles arrive and by the end of Sep most birds are gone, as there are few Oct reports. Smaller numbers are observed in fall than in spring.
High counts: 32 near Niobrara 29 Aug 2011, 23 at Lake McConaughy 14 Sep 2007, and 22 at Wehrspann Lake, Sarpy Co, 2 Aug 2006.
Images
Abbreviations
NWR: National Wildlife Refuge
UNSM: University of Nebraska State Museum
WPA: Waterfowl Production Area (Federal)
Literature Cited
Brogie, M.A. 2005. 2004 (16th) Report of the NOU Records Committee. NBR 73: 78-84.
Recommended Citation
Silcock, W.R., and J.G. Jorgensen. 2020. Semipalmated Plover (Charadrius semipalmatus). In Birds of Nebraska — Online. www.BirdsofNebraska.org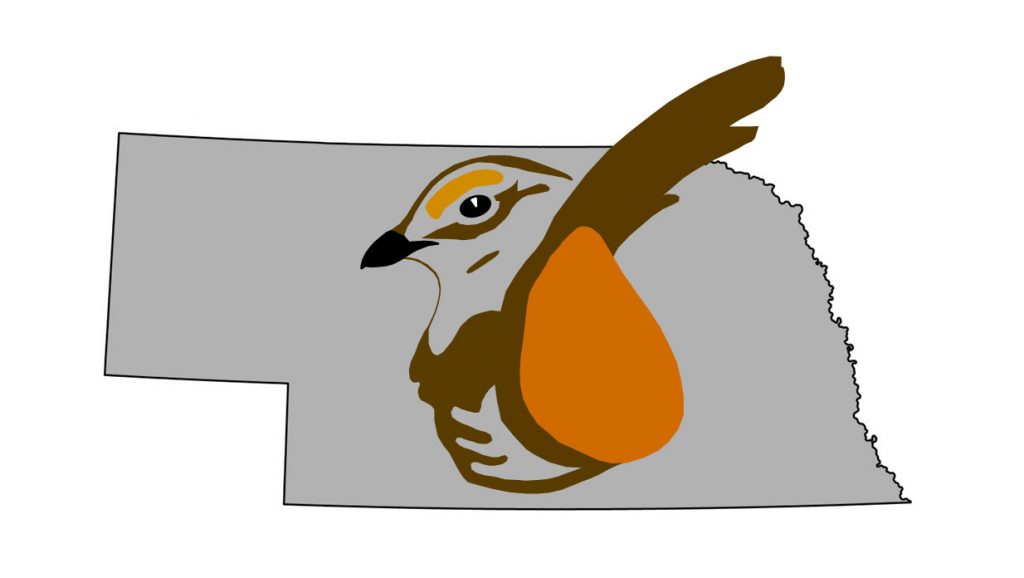 Birds of Nebraska – Online
Updated 28 Mar 2020