Tympanuchus phasianellus x cupido
Status: Rare resident central
Resident: Hybrids with Greater Prairie-Chicken (T. cupido) are well-known (Mathisen and Mathisen 1959). Nebraska hybrid specimens UNSM ZM13554 and ZM13555 were collected 12 Feb 1959 in Loup Co and ZM13553 was collected Dec 1965 in Cherry Co. Hybrids have also been reported from Garden, Cherry, McPherson, Thomas, Hall, Knox, Keya Paha, and Rock Cos. These counties are in the central and eastern Sandhills, where both species occur. There was a report of a "possible hybrid" in southwest Lincoln Co by an experienced observer 12 Dec 2016, most likely suggestive of influence from north of the Platte River Valley.
In 2010, a single male Sharp-tailed Grouse was at a Greater Prairie-Chicken lek near Winnetoon, Knox Co 20 Mar-19 May. At Calamus Outfitters, Loup Co, hybrids have been reported on a lek 26 Mar-11 Apr 2013, 2016, 2017, and 2018 (eBird.org). One was at Taylor Ranch, Hall Co 9 Apr 2019, and singles were at Valentine NWR, Cherry Co 28 Mar-13 Apr 2004 and 30 Mar 2021 (eBird Checklist – 30 Mar 2021 – Valentine NWR- Pelican Lake Blind – 16 species (+1 other taxa.
Johnsgard and Wood (1968) suggested that hybridization occurred when numbers of each species were about equal, but it could be argued that the areas of overlap of the species' ranges tend to be in peripheral habitat for each and overall numbers are low or there are few birds present on the lek of one of the two species, limiting choice of potential mates. Mixed leks in Loup and Knox Cos in 2005 had far fewer Sharp-tailed Grouse than Greater Prairie-Chickens (4:14 and 2:27 respectively; Mark Brogie, pers. comm.).
In Michigan, hybridization was noted to be a temporary phenomenon between these species, taking place when the two were rapidly undergoing a change in relative numbers as Sharp-tailed Grouse replaced Greater Prairie-Chicken (Ammann 1957).
Images
Literature Cited
Ammann, G.A. 1957. The Prairie Grouse of Michigan. Michigan Department of Conservation Technical Bulletin. Michigan Department of Conservation, Lansing, Michigan, USA.
Johnsgard, P.A., and R. Wood. 1968. Distributional changes and interaction between Prairie Chickens and Sharp-Tailed Grouse in the Midwest. Wilson Bulletin 80: 173-188.
Mathisen, J., and A. Mathisen. 1959. Sharp-tailed Grouse and Prairie Chickens. NBR 27: 28.
Recommended Citation
Silcock, W.R., and J.G. Jorgensen. 2021. Sharp-tailed Grouse x Greater Prairie-Chicken (hybrid) (Tympanuchus phasianellus x cupido). In Birds of Nebraska — Online. www.BirdsofNebraska.org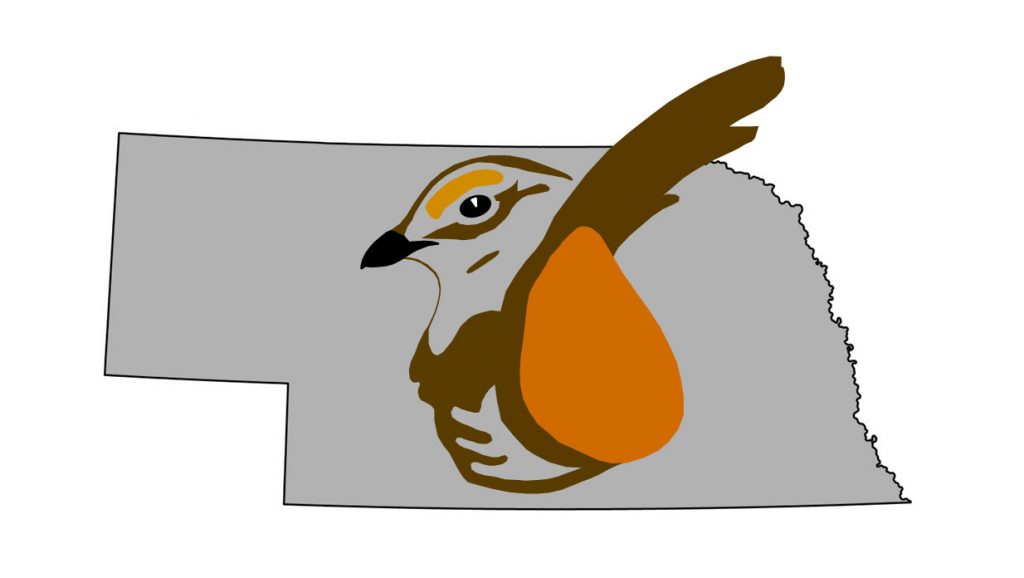 Updated 28 Dec 2021