Limnodromus griseus HENDERSONI, L. g. griseus
Status: Uncommon regular spring and fall migrant east and central, rare west.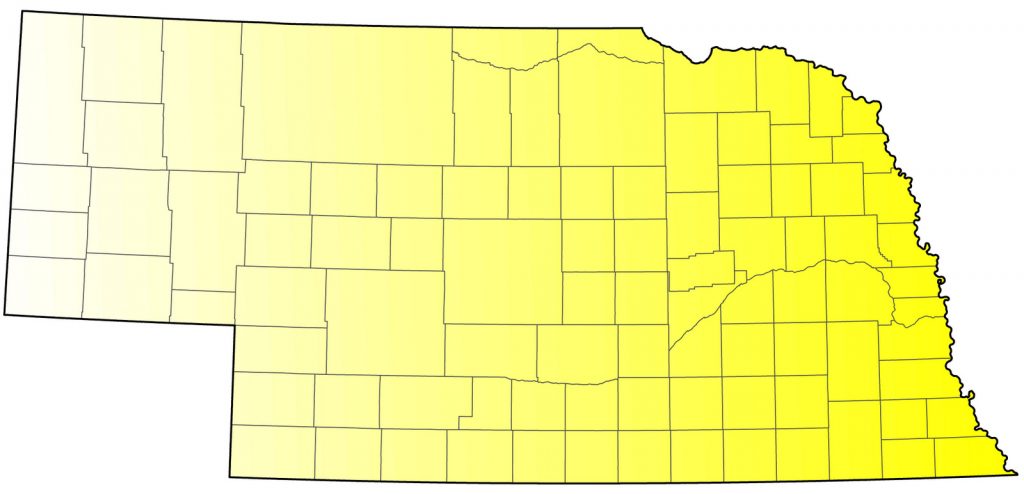 Documentation: Specimen: USNM 088176, 9 May 1878 Omaha, Douglas Co.
Taxonomy: There are three subspecies, caurinus of southern Alaska and southern Yukon (northwest Canada), hendersoni of eastern British Columbia to Quebec, and griseus of Quebec and Newfoundland (Gill and Donsker 2017). The breeding range of caurinus is separate from the other subspecies and its migration pathway is essentially restricted to the Pacific Coast region.  Subspecies hendersoni and griseus intergrade (Pyle 2008) where their ranges meet along the western shore of James Bay (Jehl et al 2020). Subspecies hendersoni migrates through the Interior and griseus through the eastern United States with some overlap in fall between griseus and hendersoni, mostly along the Atlantic Coast (O'Brien et al 2006).
All four specimens in the UNSM, including the specimen cited above, are, in our opinion, hendersoni, the subspecies expected in Nebraska (Jorgensen 1996). The only Nebraska record of the eastern subspecies griseus is of one photographed 3 May 1998 north of Bradshaw, York Co (Jorgensen 2004, Brogie 1999); the identity of a similar bird photographed in Clay Co 23-24 May 2005 was unclear. The subspecies griseus normally migrates along the Atlantic Coast and its status on the Great Plains is poorly understood. The possibility of intergrades between hendersoni and griseus could be a confounding factor as well.
Spring: Apr 27 (Jorgensen 2012), 28, 29 <<<>>> May 29, 29, 30
Short-billed Dowitcher does not usually arrive in Nebraska until May; most of the records fall within the short period 9-20 May, and peak numbers occur 12-19 May. However, there are earlier reports supported by details of three on 16 Apr 2013 at North Platte, Lincoln Co, 20 Apr 1996 Knox Co (Jorgensen 1996), and 25 Apr Rainwater Basin (Jorgensen 2012).
A later date was of one identified by calls at Jack Sinn WMA, Lancaster Co 29-31 May 2004.
Large flocks have not been reported in Nebraska. According to Jehl et al (2020), most Gulf Coast hendersoni follow the coasts to New Jersey, where they turn inland and fly direct to breeding grounds. Thus, there are only "a few stopping in the interior" (O'Brien et al 2006).
Jorgensen (1996) reviewed the status of this species in Nebraska and at that time found only nine documented records in addition to the specimen cited above.
High counts: 140 in the eastern Rainwater Basin 12 May 2008 (including 97 at Spikerush WMA, York Co), 95 there 17 May 1997 (including 31 at Mallard Haven WPA, Fillmore Co), and 89 there 18 May 2005 (including 35 at Griess WPA, Fillmore Co).
Westerly counts include 107 at Lake McConaughy, Keith Co (including 53 at Clear Creek WMA, Garden and Keith Cos 15 May 2006, and 55 at Lake McConaughy (including 25 at Clear Creek WMA) 19 May 2004.
An undocumented report, but on a credible date, was of 125 in Otoe Co 19 May 1997.
Fall: Jul 13, 14, 14 <<<>>> Sep 9, 11, 11
The earliest documented records in fall are of 3-6 at Conestoga Lake, Lancaster Co 3 Jul 2016, up to five at Kirkpatrick Basin South WMA, York Co 3-10 Jul 2022 (eBird.org), one recorded in Fillmore Co 4 Jul 2021, and three adults in the eastern Rainwater Basin 9 Jul 2000 (Jorgensen 2004). One was reported in Box Butte Co 29 Jun 2015 a very early fall date, although there is a documented record for Iowa 26 Jun 1988; a one-year-old non-breeder may account for this sighting.
The latest fall record of an adult is a specimen taken 28 Aug 1896, UNSM ZM15281, a surprisingly late date for an adult to be found in Nebraska. Most fall records are of juveniles; there are documented reports of juveniles in the period 11 Aug-20 Sep, all but one from central and eastern Nebraska. The exception was one at Lake McConaughy 19 Sep 2001.
Reports after 11 Sep are 16 Sep 2020 Clay Co, 18 Sep 1983 Wayne Co, 19 Sep 2001 Lake McConaughy, Keith Co, 20 Sep Rainwater Basin (Jorgensen 2012), and 26 Sep 2010 Frontier Co.
Jorgensen (1996) cited only 13 documented fall records, and 12 years later about 36 (Jorgensen 2012). Jorgensen (2012) also showed well-defined migration periods for adults and juveniles in the Rainwater Basin; twenty-one records of adults were in the period 9–28 July, sixteen (76%) of these 14–17 July. Fifteen reports of juveniles were during the period 16 Aug–11 Sep, 11 (73%) of these during the last ten days of August.
Jorgensen (1996) discussed the probability that Interior adults in fall are males, as indicated by all available specimens; females are known to leave the breeding grounds as early as late Jun and are thought to travel directly to the Atlantic coast.
Although Short-billed Dowitcher would be the expected species in Jul, a few Long-billed Dowitchers have been noted in late Jul in recent years, thus all dowitchers seen in Jul-early Aug should be carefully identified.
High counts: 47 (flock) at Clear Creek WMA 7 Aug 1994, 40-45 (flock) at Funk WPA, Phelps Co 6 Aug 1995, and 31 in the eastern Rainwater Basin 16 Jul 2000.
Images
Abbreviations
UNSM: University of Nebraska State Museum
WMA: Wildlife Management Area (State)
WPA: Waterfowl Production Area (Federal)
Literature Cited
Brogie, M.A. 1999. 1998 (Tenth) Report of the NOU Records Committee. NBR 67: 141-152.
Jehl Jr., J.R., J. Klima, and R. . Harris. 2020. Short-billed Dowitcher (Limnodromus griseus), version 1.0. In Birds of the World (A. F. Poole and F. B. Gill, Editors). Cornell Lab of Ornithology, Ithaca, NY, USA. https://doi.org/10.2173/bow.shbdow.01
Jorgensen, J.G. 1996. A review of the status of Limnodromus griseus, the Short-billed Dowitcher, in Nebraska. NBR 64: 74-78.
Jorgensen, J.G. 2004. An overview of shorebird migration in the eastern Rainwater Basin, Nebraska. Nebraska Ornithologists' Union Occasional Paper No. 8. Nebraska Ornithologists' Union, Lincoln, Nebraska, USA.
Jorgensen, J.G. 2012. Birds of the Rainwater Basin, Nebraska. Nebraska Game and Parks Commission, Lincoln, Nebraska, USA.
O'Brien, M., R. Crossley, and K. Karlson. 2006. The Shorebird Guide. Houghton Mifflin Co., New York, New York, USA.
Pyle, P. 2008. Identification Guide to North American Birds. Part II, Anatidae to Alcidae. Slate Creek Press, Bolinas, California, USA.
Recommended Citation
Silcock, W.R., and J.G. Jorgensen. 2022. Short-billed Dowitcher (Limnodromus griseus). In Birds of Nebraska — Online. www.BirdsofNebraska.org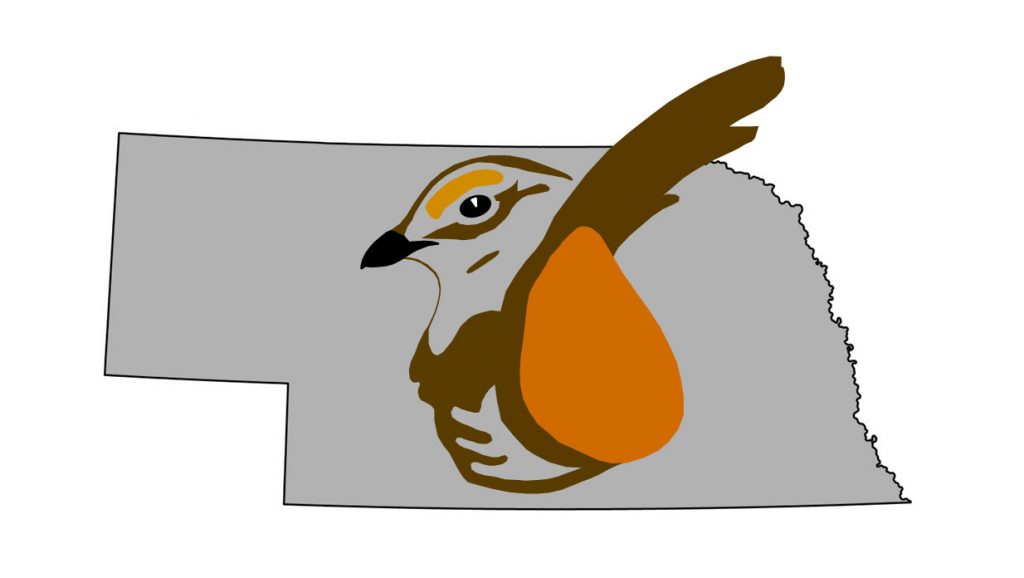 Birds of Nebraska – Online
Updated 19 Aug 2022