Plectrophenax nivalis nivalis
Status: Uncommon regular winter visitor statewide.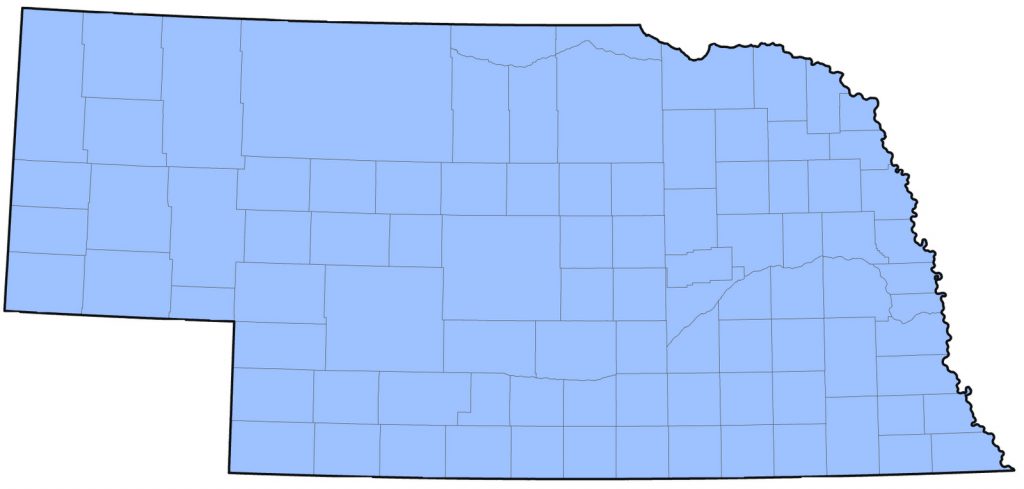 Documentation: Specimen: UNSM ZM7618, 17 Nov 1897 Lincoln, Lancaster Co.
Taxonomy: Four subspecies are recognized, two in Eurasia and two in North America (Pyle 1997): townsendi, resident on western Alaska islands, and nivalis, breeding and wintering throughout the remainder of the North American range.
Nebraska birds are nivalis.
Winter: Oct 31, Nov 2, 2 <<<>>> Mar 12, 13, 16
Earlier dates are 15 Oct 2020 at Oliver Reservoir, Kimball Co, 19 Oct 1976 Lancaster Co, 27 Oct (Williams 1984), 27 Oct 2017 Sheridan Co, and 29 Oct 2017 Platte Co.
A series of near-record early arrival dates occurred in 2022: 17 Oct Lakes North and Babcock, Platte Co, 19 Oct Niobrara SP, Knox Co, and 20 Oct Branched Oak Lake, Lancaster Co.
Later dates are 22 Mar 2015 Dixon Co, 13 Apr 2019 Dakota Co, and 22-25 Apr 2018 Platte Co (eBird.org).
Snow Bunting is near the southern edge of its winter range in Nebraska, although in recent years it has become more common, especially around reservoirs with extensive rip-rap, a phenomenon discussed by Thompson et al (2011). Rapp et al (1958) considered Snow Bunting a "very irregular" winter visitor which was absent from the state for long intervals. This is not now the case, as it occurs every year, although not always in large numbers. CBC data 1900-2015 show only one year with >0.1 birds per party-hour, that in 1996-1997, when 321 birds were reported. Snow Buntings are reported in about one third of the CBC count years.
High counts: 3000 in Sheridan Co 24 Feb 1978 (Williams 1978), 3000 in Sheridan Co 7 Feb 1997 (Grzybowski 1997), 1000 in Wayne Co 7 Jan 1997, and "hundreds" in the Alliance area, Box Butte Co 24 Jan-6 Feb 1982 (Williams 1982).
Images
Abbreviations
CBC: Christmas Bird Count
UNSM: University of Nebraska State Museum
Literature Cited
Grzybowski, J.A. 1997. Southern Great Plains Region. Field Notes 51: 765-767.
Pyle, P. 1997. Identification Guide to North American Birds. Part I, Columbidae to Ploceidae. Slate Creek Press, Bolinas, California, USA.
Rapp, W.F. Jr., J.L.C. Rapp, H.E. Baumgarten, and R.A. Moser. 1958. Revised checklist of Nebraska birds. Occasional Papers 5, Nebraska Ornithologists' Union, Crete, Nebraska, USA.
Thompson, M.C., C.A. Ely, B. Gress, C. Otte, S.T. Patti, D. Seibel, and E.A. Young. 2011. Birds of Kansas. University Press of Kansas, Lawrence, Kansas, USA.
Williams, F. 1978. Southern Great Plains Region. American Birds 32: 368-373.
Williams, F. 1982. Southern Great Plains Region. American Birds 36: 307-309.
Williams, F. 1984. Southern Great Plains Region. American Birds 38: 218-221.
Recommended Citation
Silcock, W.R., and J.G. Jorgensen. 2022. Snow Bunting (Plectrophenax nivalis). In Birds of Nebraska — Online. www.BirdsofNebraska.org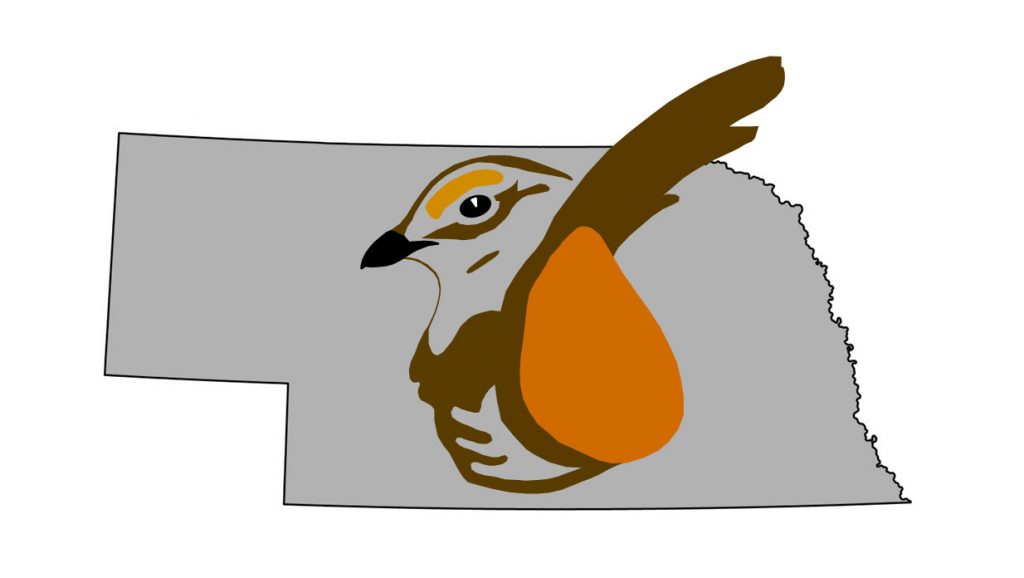 Birds of Nebraska – Online
Updated 29 Dec 2022