Anser caerulescens x Branta hutchinsii
Status: Rare regular winter visitor west and west central; rare casual elsewhere.
Records: There are about 33 records, 2 Nov-26 Mar, most in the Panhandle and east to Keith and Lincoln Cos (eBird.org, accessed July 2022). Most are associated with Cackling Geese.
Reports in the east central and east are fewer: 23 Nov 2021 Platte Co, 28 Dec 2021 Red Willow Co, 29 Dec 2021 Adams Co, and 27 Feb 2022 Douglas Co.
Best count is four, in Scotts Bluff Co 3o Nov 2020.
Comments: There is discussion and several photographs of this hybrid at Bird Hybrids: Snow Goose x Cackling Goose. This is a naturally occurring hybrid that can be extremely difficult to tell apart from Snow Goose x Canada Goose hybrids, or indeed Ross's Goose x Canada/Cackling Goose hybrids (Bird Hybrids: Snow Goose x Cackling Goose).
Steven Mlodinow points out that in general Snow Goose X Canada Goose hybrids are larger than Snow Geese, although it should be noted that such hybrids are between Snow Goose and smaller races of Canada Goose.
Images
Recommended Citation
Silcock, W.R., and J.G. Jorgensen. 2022. Snow x Cackling Goose (hybrid) (Anser caerulescens x Branta hutchinsii). In Birds of Nebraska — Online. www.BirdsofNebraska.org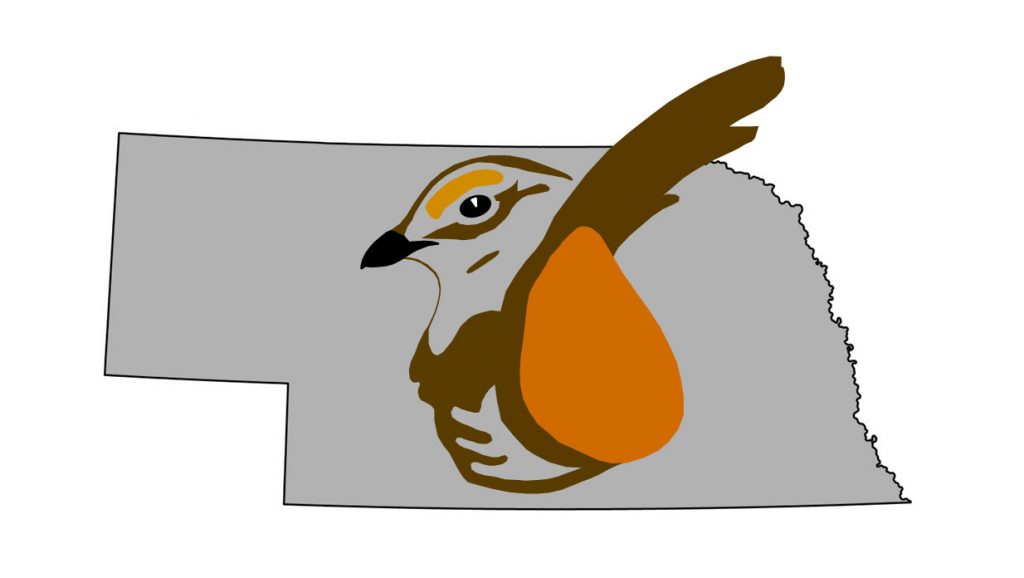 Birds of Nebraska – Online
last updated 2 Jul 2022