Anser caerulescens x Anser albifrons
Status: Accidental in spring.
Record: The only record is of one in Dakota Co 19 Feb 2023 (Huser, eBird.org).
Comments: There are numerous records of this hybrid, most in the Mississippi and Missouri river valleys, with seven in all for Colorado, Kansas, and Oklahoma (eBird.org, accessed Mar 2023). Most records are in Feb-Mar and tend to be more reflective by location of spring migrant Greater White-fronted Goose than of more westerly Snow Goose.
Recommended Citation
Silcock, W.R., and J.G. Jorgensen. 2023. Snow Goose x Greater White-fronted Goose (hybrid) (Anser caerulescens x albifrons). In Birds of Nebraska — Online. www.BirdsofNebraska.org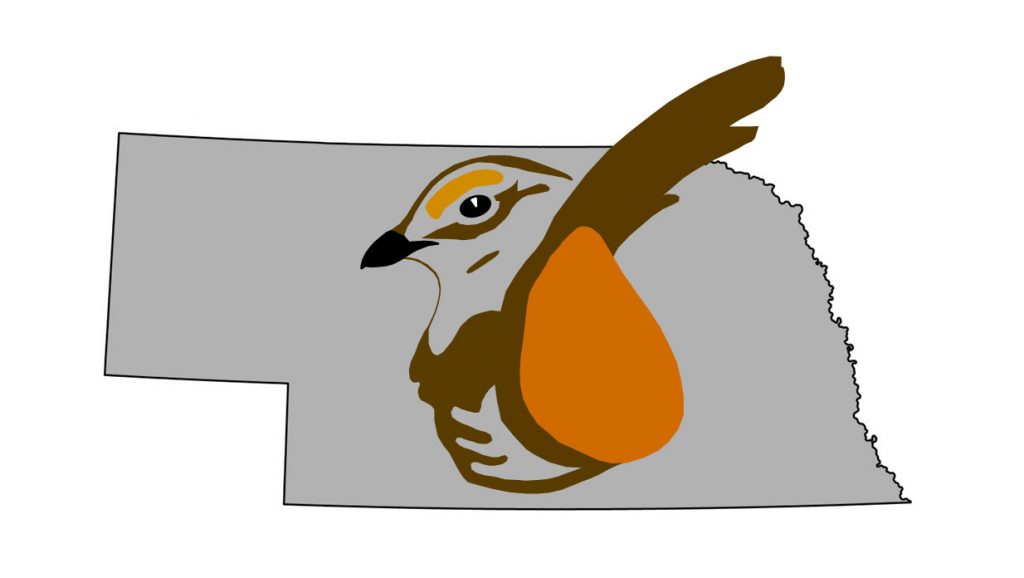 Updated 28 March 2023