Anser caerulescens x rossii
Status: Rare casual spring migrant.
Taxonomy: Hybridization occurs between Snow Goose and Ross's Goose, estimated at 4.7% of a sample of around 12,000 Ross's and Snow Geese in the Central Flyway examined between 1961 and 1968 (Trauger et al 1971, Baldassare 2014). This percentage will likely increase as Ross's Goose expands its breeding range eastward (Trauger et al 1971, Johnsgard 2014). Identification can be difficult due to variation in both parental species (Bird Hybrids: Index of Bird Hybrids).
Records: Despite the large number of records of this hybrid in eBird (accessed Feb 2021), there are only two records for Nebraska; singles in Douglas Co 1-3 Mar 2013, and Buffalo Co 12 Mar 2011.
Comments: The fewest records are, surprisingly, from the Great Plains, although this might be an artifact of fewer observers there. Observers may not take time to search the huge flocks of Snow and Ross's Geese passing through Nebraska during migrations.
At La Pérouse Bay, about 40 m east of Churchill, Manitoba on Hudson Bay, and other colonies, Ross's Geese nest among Snow Geese, and mixed pairs and intermediates occur, and marked offspring from these mixed pairs have themselves produced offspring  (Mowbray et al 2020).
Several informative photographs and discussion of this hybrid are on Bird Hybrids (Bird Hybrids: Index of Bird Hybrids).
Acknowledgements: Photograph (top) of a Snow x Ross's Goose (hybrid) at Carter Lake, Douglas Co 3 Mar 2013 by Sam Manning.
Literature Cited
Baldassarre, G. 2014. Ducks, geese, and swans of North America. Johns Hopkins University Press, Baltimore, Maryland, USA.
Johnsgard, P.A. 2014. What are Blue Ross's Geese? NBR 82: 81-85.
Mowbray, T.B., F. Cooke, and B. Ganter (2020). Snow Goose (Anser caerulescens), version 1.0. In Birds of the World (P. G. Rodewald, Editor). Cornell Lab of Ornithology, Ithaca, NY, USA. https://doi.org/10.2173/bow.snogoo.01.
Trauger, D.L., A. Dzubin, and J.P. Ryder. 1971. White geese intermediates between Ross' Geese and Lesser Snow Geese. Auk 88: 856-875.
Recommended Citation
Silcock, W.R., and J.G. Jorgensen.  2021.  Snow x Ross's Goose (hybrid) (Anser caerulescens x rossii). In Birds of Nebraska — Online. www.BirdsofNebraska.org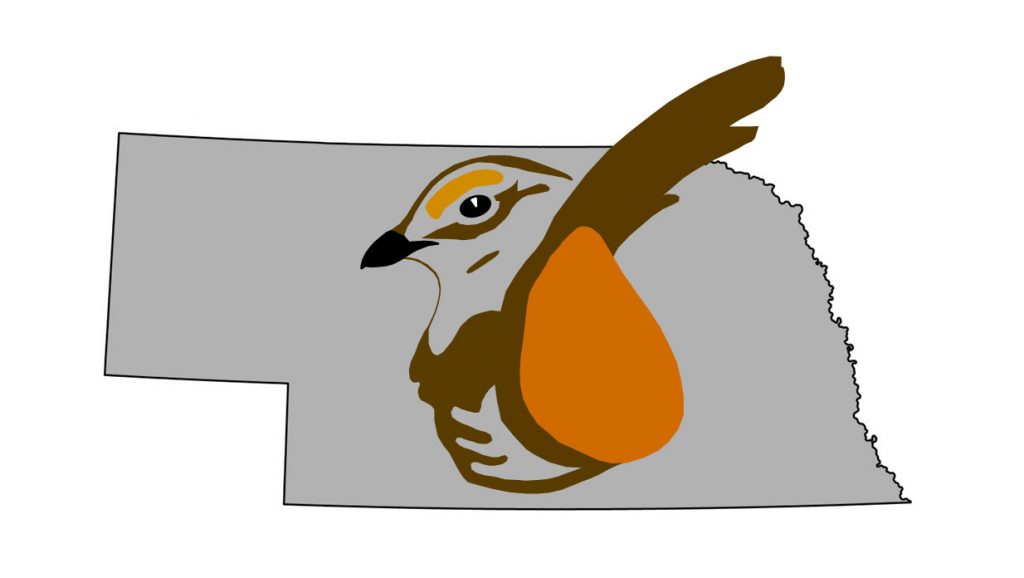 Updated 16 February 2021