Bubo scandiacus
Status: Rare, occasionally common, regular winter visitor statewide.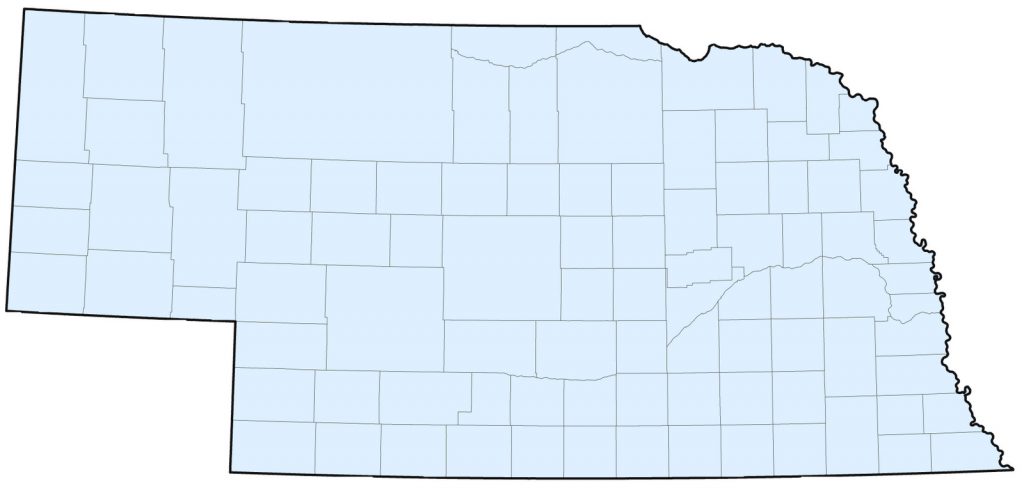 Documentation: Specimen: UNSM 7729, 6 Mar 1918 Harvard, Clay Co.
Taxonomy: No subspecies are currently recognized.
The merging of Nyctea into Bubo was discussed by Banks et al (2003); some authors retain the monotypic genus Nyctea for this species (Weick 2006, Potapov and Sale 2012).
Winter: Nov 6, 6, 8 <<<>>> Mar 26, 30, Apr 1
Arrival is in mid-Nov, although there are earlier reports: the major invasion of 2011-2012 and subsequent echo in 2012-2013 generated early dates 6-8 Nov, and in 2017 there are earlier dates at LaPlatte Bottoms, Sarpy Co 29-30 Oct, in McPherson Co 30 Oct, and near Sparks, Cherry Co 31 Oct.
Most depart by mid-Mar, although there are later reports 7 Apr 1936 Logan Co (Glandon and Glandon 1937), 15 Apr 1981 Douglas Co, 20 Apr 1971 Brown Co, 30 Apr (no year given, Johnsgard 1980), and 8 May 1985 Pierce Co. Rather amazing was one in Keith Co as late as 29 May 2012 which was captured for rehabilitation but died.
The winter 2011-2012 saw an historically unprecedented invasion of Snowy Owls, part of a continent-wide event (Holt et al 2015). The Nongame Bird Program at NGPC kept a detailed record of the birds as they were reported (Jorgensen et al 2012). The final tally was an amazing 200, of which 159 were confirmed (89 by photo, 29 carcasses, 41 credible observations or descriptions). First sighting was in Saline Co 8 Nov, followed by a flurry of reports 24 Nov through Jan. Reports were mostly in the east, with most westerly reports towards the end of the invasion. Most were solitary birds, but four were in close proximity in Harlan Co 22 Jan. Reports were still arriving at NGPC at around one per day by 1 Feb, but many of these later reports were of carcasses; a strong snowfall over much of Nebraska around 4 Feb may have led to the demise of many of the survivors, as almost no reports were made subsequently. The last live bird reported was a white individual photographed at Crescent Lake NWR, Garden Co 16 Feb 2012.
In fall 2012 there was a substantial "echo" invasion, with five reports before 30 Nov, and 13-14 more through 9 Mar. Only six were reported in 2013-2014 and four in 2014-2015, typical years, but 2015-2016 saw another good showing of at least 12 birds, and about the same numbers appeared in 2016-2017. Winter 2017-2018, however, saw a strong influx of around 28 individuals, perhaps second-best on record. A total of 16 were reported 22 Nov-15 Feb 2022, including two birds in an area around Colon, Saunders Co which has hosted Snowy Owls in previous years (Shari Schwartz, John Carlini, pers. comm.).
Numbers may be larger each year than reported as there are vast areas of northern Nebraska which are difficult to access in winter. Reports are statewide, but fewer in the south.
Comments: This species has a tendency to wander southward in most years in varying numbers. Recent studies have shown that some of these birds return to southern wintering locations in subsequent years, thus undergoing a true migration (Cirino 2017). Occasionally invasions occur such as during the winters of 1917-18, 1954-55, and 2011-12 (Jorgensen et al 2012). The reasons are unclear, but, since most irruptive birds are young-of-the-year, productive breeding in years of high lemming (Dicrostonyx, Lemmus) populations may enlarge the population beyond carrying capacity (Holt et al 2020).
Tracking studies (Doyle et al 2017) suggest that Snowy Owl populations adapted to certain summering habitat types (sea ice in the eastern Canadian Arctic, grassland/prairie habitats, boreal montane tundra and shrub habitats) tend to prefer similar habitats during winter. Sea ice specialists preyed on waterfowl primarily, while grassland/prairie birds hunted voles. It is uncertain whether this habitat and prey partition might occur in Nebraska, although wintering Snowy Owls are likely opportunistic and will eat whatever is available, dead or alive, even including fish (Holt et al 2020).
Interestingly, most Nebraska records are near larger water bodies, including lakes and rivers. An investigation of the stomach contents of two Nebraska Snowy Owls collected by large bodies of water at Harlan County Reservoir and Lake Wanahoo in Saunders Co found parts of a Northern Pintail and a Snow Goose (Valenziano and Labedz 2014). In Fremont County, Iowa, across the Missouri River from Nebraska, two Snowy Owls were seen harassing a Mallard (Keith Dyche, personal communication), and hunters in western Douglas Co, Nebraska watched a Snowy Owl pick up a fallen Mallard around 300 yards from their blind in Dec 2022 (Eric Bents, pers. comm.). On the other hand, an interesting case was that of a Snowy Owl that for about a month was seen hunting the corners of a busy Douglas Co intersection 2 Jan-4 Feb 2018 (last date Val Kollath, personal communication); its pellet was analyzed by Schwartz and Carlini (https://ebird.org/view/checklist/S42387778) and was found to contain remains of voles (Microtus sp.) as the only dietary component. This was likely an opportunistic behavior by an owl that discovered a plentiful food source and supports the idea that Snowy Owls in Nebraska will "eat whatever is available, dead or alive" (Holt et al 2020).
Images

Abbreviations:
NGPC: Nebraska Game and Parks Commission
UNSM: University of Nebraska State Museum
Literature Cited:
Banks, R.C., C. Cicero, J.L. Dunn, A.W. Kratter, P.C. Rasmussen, J.V. Remsen, Jr., J.A. Rising, and D.F. Stotz. 2003. Forty-fourth supplement to the American Ornithologists' Union check-list of North American birds. Auk 120: 923-931.
Cirino, E. 2017. Snowy Owls aren't starving: two Canadian farmers help bust a pervasive myth. Living Bird, winter 2017.
Doyle, F.I., J.-F. Therrien, D.G. Reid, G. Gauthier, and C.J. Krebs. 2017. Seasonal Movements of Female Snowy Owls Breeding in
the Western North American Arctic. Journal of Raptor Research, 51: 428-438.
Glandon, E.W., and R. Glandon. 1937. More bird identifications for Logan County. NBR 5: 29-31.
Holt, D.W., M.D. Larson, N. Smith, D.L. Evans, and D.F. Parmelee. 2020. Snowy Owl (Bubo scandiacus), version 1.0. In Birds of the World (S. M. Billerman, Editor). Cornell Lab of Ornithology, Ithaca, NY, USA. https://doi.org/10.2173/bow.snoowl1.01.
Johnsgard, P. A. 1980. A preliminary list of the birds of Nebraska and adjacent Great Plains states. Published by the author, University of Nebraska, Lincoln, USA.
Jorgensen, J.G.; L. R. Dinan, and T.J. Walker Jr. 2012. Snowy Owl Invasion of 2011–12. NBR: 72-76.
Potapov, E., and R. Sale. 2012. The Snowy Owl. T & AD Poyser, London, England.
Valenziano, R.L., and T.E. Labedz. 2014. Stomach content analysis of recent Snowy Owl (Bubo scandiacus) specimens from Nebraska. NBR 82: 122-127.
Weick, F. 2006. Owls Strigiformes. Annotated and illustrated checklist. Springer and Heidelberg, New York, New York, USA.
Recommended Citation
Silcock, W.R., and J.G. Jorgensen. 2022. Snowy Owl (Bubo scandiacus). In Birds of Nebraska — Online. www.BirdsofNebraska.org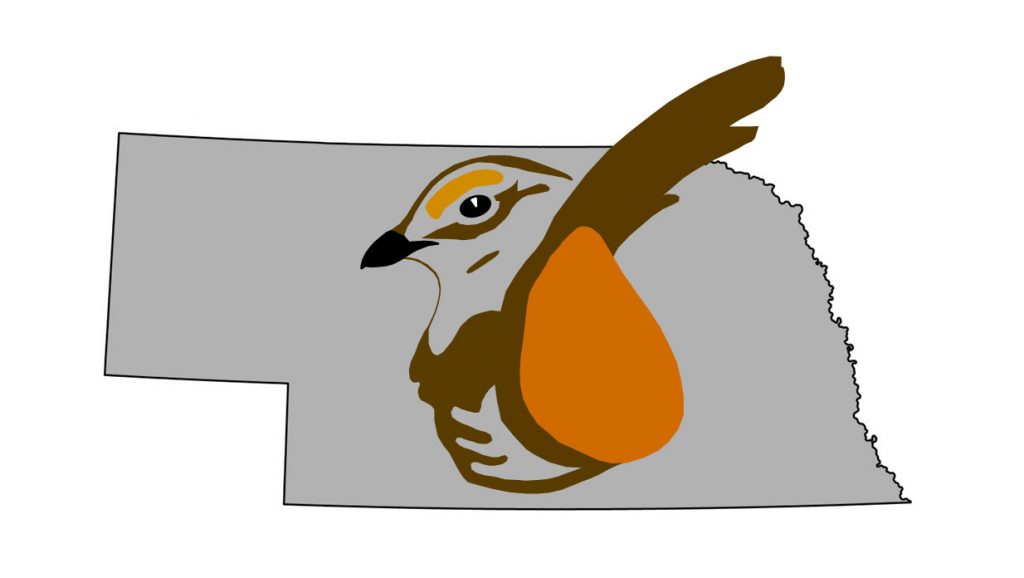 Birds of Nebraska – Online
Updated 9 Apr 2022