Tringa solitaria solitaria, T. s. cinnamomea
Status: Fairly common regular spring and fall migrant statewide.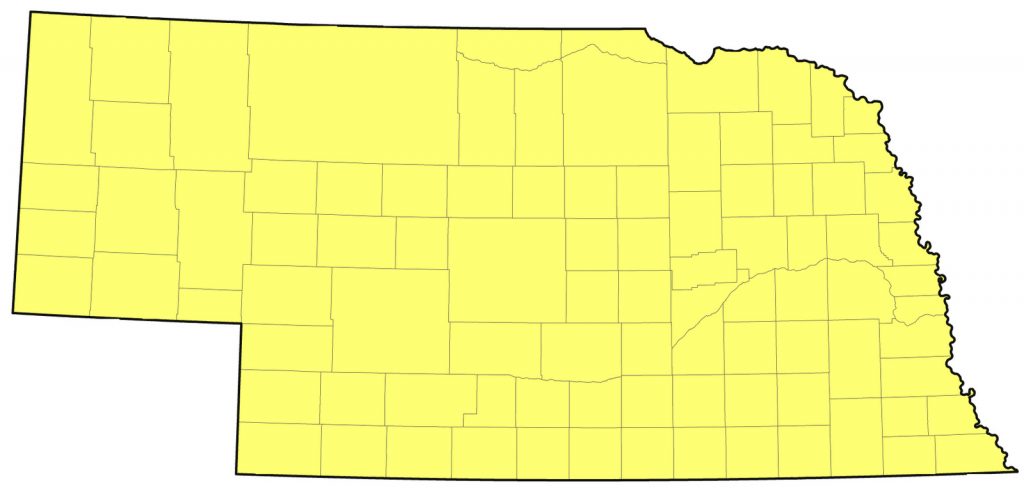 Documentation: Specimen: UNSM ZM6144, 7 Jul 1902 Carns, Keya Paha Co.
Taxonomy: There are two subspecies, cinnamomea of Alaska and western Canada and solitaria of eastern British Columbia to Labrador (Gill et al 2022).
Both subspecies occur in Nebraska, although field observers should be aware that fall juveniles, studied at close range, are the only individuals that can be reliably identified to subspecies in the field (Paulson 1993). Swenk and Fichter (1942) examined 10 Nebraska specimens and found that both eastern solitaria, and western cinnamomea were represented (five specimens of each). Each subspecies occurred statewide. Data gathered by Jon King (personal communication) suggests that a broad area centered on central or east-central Kansas is the area where equal numbers of each subspecies occurs. However, in Colorado cinnamomea outnumbers solitaria at least 50:1, and in Missouri most all birds are solitaria.
Spring: Apr 9, 10, 10 <<<>>> May 30, 31, Jun 1
Earlier dates are 4 Apr 2013 Richardson Co, and 7 Apr 2017 Lancaster Co.
This species does not usually arrive until the latter half of Apr and peak migration occurs during the first half of May.
Later dates are 9 Jun 1918 Lincoln Co (Tout 1947), and 19 Jun 2005 (Jorgensen 2012). These late spring dates are probably of immature birds that did not complete migration.
High counts: 10 at Portal RA, Sarpy Co 29 Apr 2022, 9 along Road P51, Washington Co 28 Apr 2020, and 8 at N.P. Dodge Park, Douglas Co 4 May 2021.
Fall: Jun 27, 27, 28 <<<>>> Oct 4, 4, 5
Later dates are 7 Oct 2021 Verdigre, Knox Co, 8 Oct 1989 Brown Co, 8-10 Oct 2021 Branched Oak Lake, Lancaster Co, 10 Oct 2021 Stagecoach Lake SRA, Lancaster Co, and 14 Oct 2021 Wagon Train RA, Lancaster Co.
Adults arrive by the end of Jun and are present through Jul; peak numbers occur in the second half of Jul. Juveniles arrive in mid-Aug and tend to outnumber adults shortly thereafter. Most have moved south by mid- to late Sep.
Juveniles of solitaria were noted in eastern Nebraska late Aug 1996 and of cinnamomea in early Sep.
High counts: 62 in the eastern Rainwater Basin 12 Jul 2003, 46 at Wagon Train RA, Lancaster Co 22 Jul 2023, 39 in the eastern Rainwater Basin 30 Jul 2000, and 38 there on 28 Jul 2001.
Comments: There are no breeding records for Solitary Sandpiper for Nebraska, a conclusion reached by Swenk and Fichter (1942) based on a lack of evidence in support of earlier reports suggesting breeding (Taylor 1888, Bruner 1901, Bruner et al 1904). A set of two eggs collected 1 Jun 1897 by W. C. Smith near Long Pine, Brown Co and now #34 at Sellors-Barton Museum, Ainsworth, Brown Co is labelled "Solitary Tattler"; measurements and study by Mollhoff (2022) concluded the eggs were those of Spotted Sandpiper.
Images
Abbreviations
RA: Recreation Area
SRA: State Recreation Area
UNSM: University of Nebraska State Museum
Literature Cited
Bruner, L. 1901. Birds that nest in Nebraska. Proc. NOU 2: 48-61.
Bruner, L., R.W. Walcott, and M.H. Swenk. 1904. A preliminary review of the birds of Nebraska. Klopp and Bartlett Co., Omaha, NE.
Gill, F., D. Donsker, and P. Rasmussen (Eds). 2022. IOC World Bird List (v 12.2). Doi 10.14344/IOC.ML.12.2.
Jorgensen, J.G. 2012. Birds of the Rainwater Basin, Nebraska. Nebraska Game and Parks Commission, Lincoln, Nebraska, USA.
Mollhoff, W.J. 2022. Nest records of Nebraska birds. Nebraska Ornithologists' Union Occasional Paper Number 9.
Paulson, D.R. 1993. Shorebirds of the Pacific Northwest. University of Washington Press, Seattle, Washington, USA.
Swenk, M.H., and E. Fichter. 1942. Distribution and migration of the Solitary Sandpiper in Nebraska. NBR 10: 15-22.
Taylor, W.E. 1888. A catalogue of Nebraska birds arranged according to the checklist of the American Ornithological Union. Annual Report of the Nebraska State Board of Agriculture for 1887 pp 111-118. State Journal Co., Lincoln, NE.
Tout, W. 1947. Lincoln County birds. Published by the author, North Platte, Nebraska, USA.
Recommended Citation
Silcock, W.R., and J.G. Jorgensen. 2023. Solitary Sandpiper (Tringa solitaria). In Birds of Nebraska — Online. www.BirdsofNebraska.org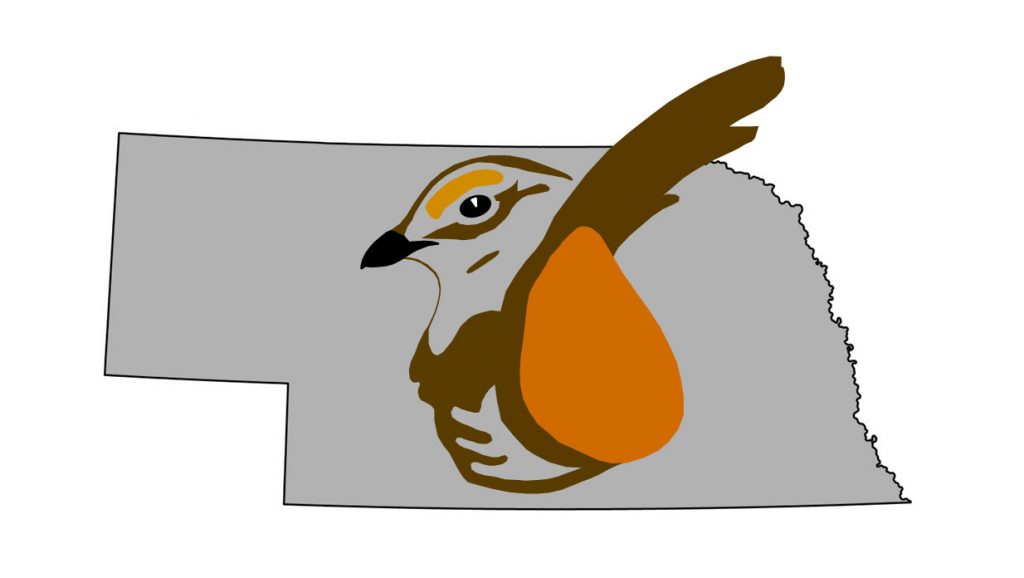 Birds of Nebraska – Online
Updated 12 Oct 2023