Actitis macularius
Status: Fairly common regular spring and fall migrant statewide. Uncommon regular breeder statewide.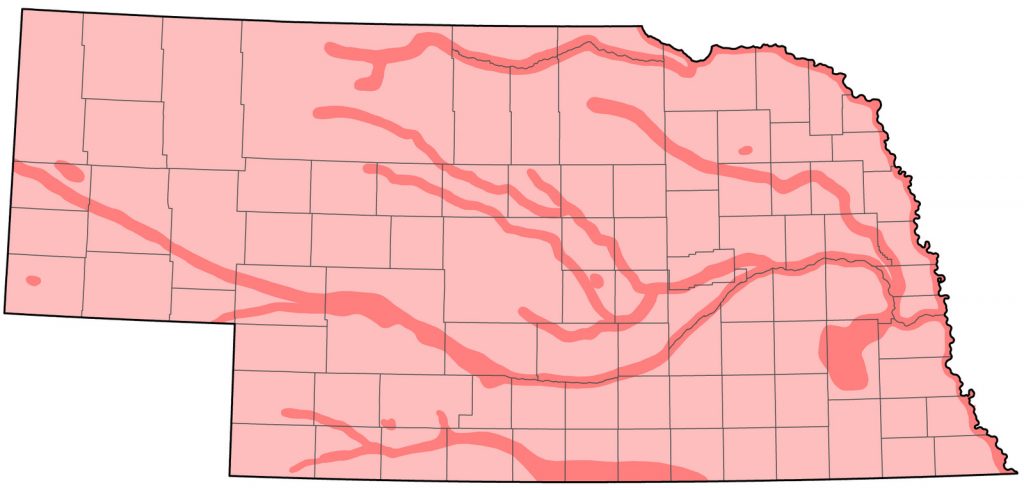 Documentation: Specimen: UNSM ZM12643, 28 May 1910 Lancaster Co.
Taxonomy: No subspecies are recognized.
Spring: Apr 14, 14, 15 <<<>>> summer
An earlier date is 10 Apr 2018 Hall Co.
Migrants arrive mostly during the latter half of Apr and peak migration occurs around mid-May.
High counts: 86 at Lake McConaughy, Keith Co 15 May 2003, 69 at Oliver Reservoir, Kimball Co 18 May 2008, and 46 in Hall Co 13 May 2006.
Summer: Spotted Sandpipers breed in suitable habitat throughout (Ducey 1988), but it is a low-density breeder. It may not breed in the eastern Rainwater Basin; there is no evidence for breeding there, and so Jorgensen (2004) considered it only a "summer visitor". Mollhoff (2001) cited "confirmed" breeding reports there for 1984-1989, but no details were provided.
Females may mate with up to four males, each male raising its own brood of young (O'Brien et al 2006).
Breeding Phenology:
Eggs: 12 May-27 Jun (Mollhoff 2022)
Dependent Young: 13 Jun-24 Jul
Fall: summer <<<>>> Oct 13, 13, 15
Later reports are 21 Oct 2017 Burt Co, 21 Oct 2020 Cedar Co, 21 Oct 2022 Lancaster Co, 25-26 Oct 2022 Douglas Co, 26 Oct 1966 Lincoln Co, 26 Oct 2022 Dakota Co, 1 Nov 1980 Douglas-Sarpy Cos, 1 Nov 2008 Lancaster Co, 15 Nov 1991 Douglas-Sarpy Cos, 14-15 Dec 2000 a basic adult photographed at Harlan Co Reservoir, Harlan Co.
Migration begins in mid-Jul, with few remaining into early Oct. First observation for fall at Alma, Harlan Co in 2001 was on 18 Jul, and high counts are in late Jul, probably staging local breeders.
High counts: 61 at Lake Ogallala, Keith Co 28 Jul 2001, 34 on 21 Jul 2000 at Enders Reservoir SRA, Chase Co, and 30 at Ponca SP, Dixon Co 22 Jul 2001.
Images
Abbreviations
SP: State Park
SRA: State Recreation Area
UNSM: University of Nebraska State Museum
Literature Cited
Ducey, J.E. 1988. Nebraska birds, breeding status and distribution. Simmons-Boardman Books, Omaha, Nebraska, USA.
Jorgensen, J.G. 2004. An overview of shorebird migration in the eastern Rainwater Basin, Nebraska. Nebraska Ornithologists' Union Occasional Paper No. 8. Nebraska Ornithologists' Union, Lincoln, Nebraska, USA.
Mollhoff, W.J. 2001. The Nebraska Breeding Bird Atlas 1984-1989. Nebraska Ornithologists' Union Occasional Papers No. 7. Nebraska Game and Parks Commission, Lincoln, Nebraska, USA.
Mollhoff, W.J. 2022. Nest records of Nebraska birds. Nebraska Ornithologists' Union Occasional Paper Number 9.
O'Brien, M., R. Crossley, and K. Karlson. 2006. The Shorebird Guide. Houghton Mifflin Co., New York, New York, USA.
Recommended Citation
Silcock, W.R., and J.G. Jorgensen. 2023. Spotted Sandpiper (Actitis macularius). In Birds of Nebraska — Online. www.BirdsofNebraska.org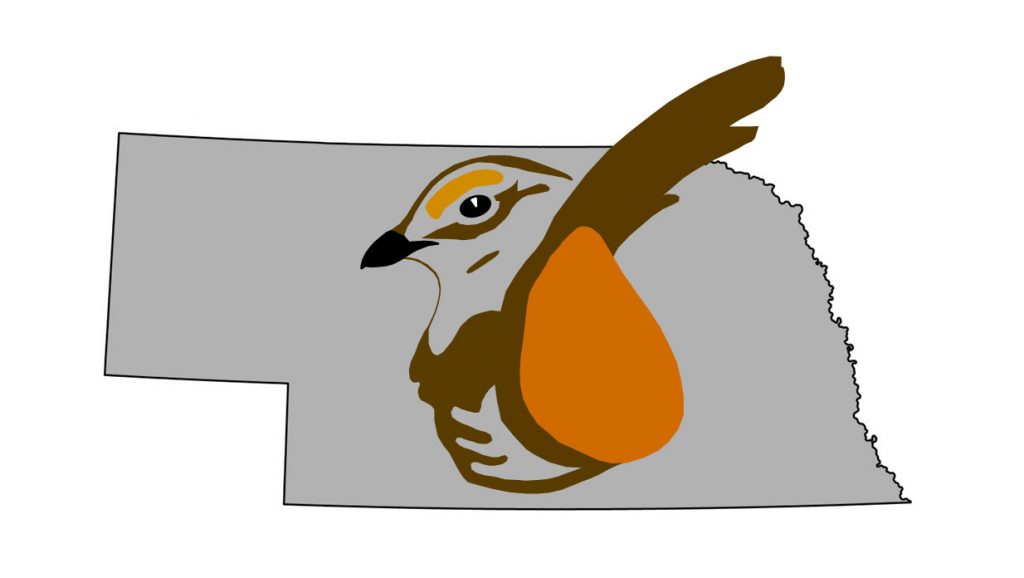 Birds of Nebraska – Online
Updated 12 Oct 2023