Calidris himantopus
Status: Common regular spring and fall migrant central, fairly common east and west.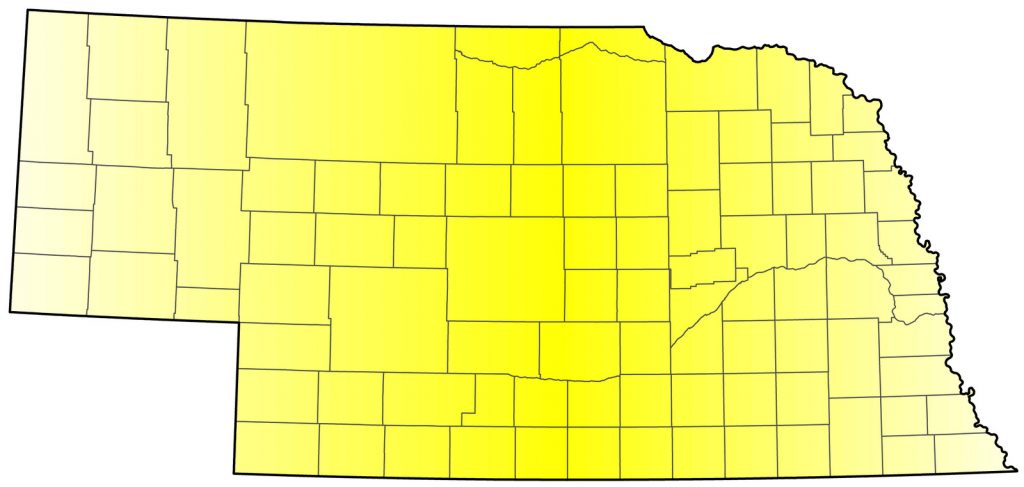 Documentation: Specimen: UNSM ZM12678, 29 Sep 1890 Lancaster Co.
Taxonomy: No subspecies are recognized.
Spring: Apr 16, 16, 18 <<<>>> Jun 4, 4, 5 (Jorgensen 2012)
Earlier dates are 30 Mar 2012 Clay Co (Jorgensen 2012), 1 Apr 2014 Saunders Co, 12 Apr 2017 Seward Co, and 13 Apr 2013 Lancaster Co. A later date is 7 Jun 2012 Knox Co.
Arrival takes place by late Apr and peak numbers occur in mid-May.
Stilt Sandpiper is a fairly late migrant, often lingering well into Jun.
There are eight reports 8 Jun-2 Jul that are likely non-breeding one-year-olds that did not complete migration; most remain on the wintering grounds (Klima and Jehl 2020). Others may simply suspend migration, such as one in alternate plumage at two nearby locations in Lancaster Co 20 and 28 Jun 2020. One at Lake McConaughy, Keith Co 13 Jun 2002 was a molting adult, possibly a failed breeder; such birds may leave breeding locations by late Jun (Klima and Jehl 2020).
High counts: 2800 in the eastern Rainwater Basin 18 May 2008 (including 875 at Hultine WPA, Clay Co), 2006 there 13 May 2000 (including 1461 at Harvard WPA, Clay Co), 1119 there 16-17 May 1997 (including 620 at Mallard Haven WPA, Fillmore Co), and 650 at a Rainwater Basin wetland in Butler Co 16 May 2017.
Fall: Jul 10, 11, 11 <<<>>> Oct 24, 24, 25
Earlier dates is of two at North Lake Basin WMA, Seward Co 3 Jul 2019, 5 Jul (Jorgensen 2012), and 7 Jul 1996 Clay Co.
Later dates are 28 Oct and 29 Oct Rainwater Basin (Jorgensen 2012), and 2 Nov 2020 Lancaster Co.
Adults arrive about the second week of Jul and small groups occur through mid- to late Aug, peaking in numbers in mid-Aug. Large flocks of juveniles, most molting into first basic plumage, begin arriving in late Aug and may continue their migration sporadically through Sep, with a peak in mid- to late Sep. A "very fresh" juvenile was in the eastern Rainwater Basin 22 Aug 2000.
Although good numbers pass through in fall, there are fewer than in spring; this species tends to migrate to and along the Atlantic Coast in fall.
High counts: 1300 at Lake McConaughy 5 Sep 2021, 748 there 21 Sep 2000, 740 there 15 Sep 2001, and 632 in the eastern Rainwater Basin 11 Aug 2001 (including 570 at Sinninger WPA, York Co).
Images
Abbreviations
UNSM: University of Nebraska State Museum
WPA: Waterfowl Production Area (Federal)
Literature Cited
Klima, J. and J.R. Jehl Jr. 2020. Stilt Sandpiper (Calidris himantopus), version 1.0. In Birds of the World (A. F. Poole, Editor). Cornell Lab of Ornithology, Ithaca, NY, USA. https://doi.org/10.2173/bow.stisan.01
Recommended Citation
Silcock, W.R., and J.G. Jorgensen. 2021. Stilt Sandpiper (Calidris himantopus). In Birds of Nebraska — Online. www.BirdsofNebraska.org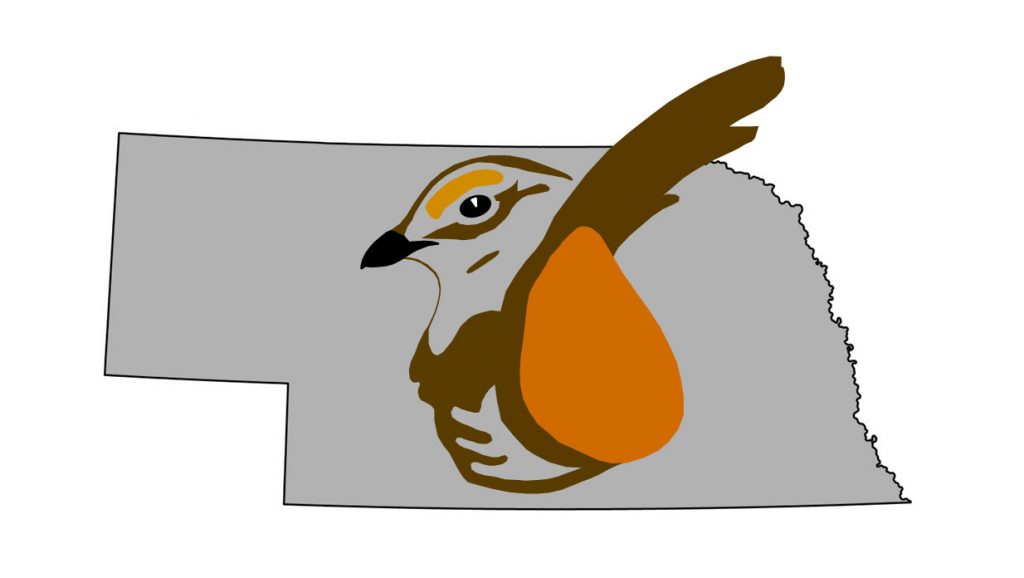 Birds of Nebraska – Online
Updated 16 Dec 2021